Kingsman: The Golden Circle's Director Matthew Vaughn can confirm that, "A Kingsman agent knows how to deal with close shaves!"
The Art of Shaving announced its collaboration with 20th Century Fox and MARV Films' highly anticipated film from director Matthew Vaughn, "Kingsman: The Golden Circle", which releases on September 22, 2017. In partnership with the movie, the brand is launching a limited-edition Kingsman: The Golden Circle Bourbon Shave Collection that features Bourbon Amber scented shaving products and Kingsman branded shaving hardware. The Art of Shaving is also introducing a Kingsman Experience in its many Barber Spas, which includes an express facial, a Royal Shave, and a scalp treatment.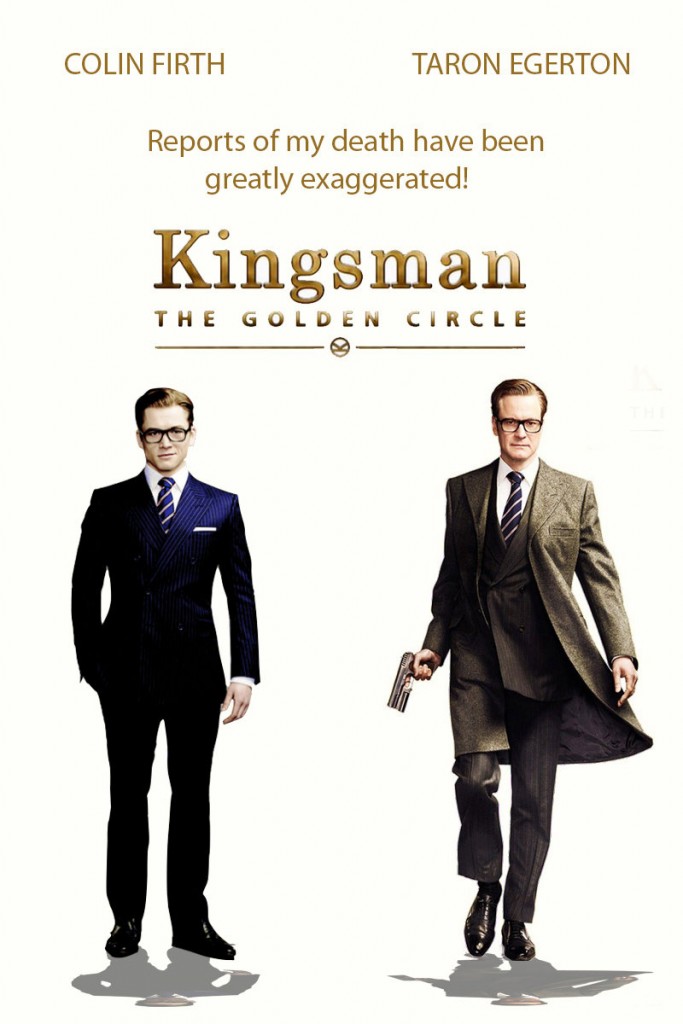 "The Kingsman are the epitome of sophistication and intelligence," said Zachary Eller, Executive Vice President, Marketing Partnerships, 20th Century Fox. "Grooming and style play a starring role. The Art of Shaving was a great partner to help us bring this to life. We're excited for the Kingsman Collection."
As the second film in the popular "Kingsman" franchise, "Kingsman: The Golden Circle" introduces a new allied spy organization into the Kingsman universe – the U.S. Statesman. In a new adventure that tests their agents' strength and wits to the limit, these two elite secret organizations band together to defeat a ruthless common enemy and save the world. "Kingsman: The Golden Circle" stars original cast members Colin Firth, Taron Egerton, and Mark Strong, and introduces new cast members Channing Tatum, Julianne Moore, Halle Berry, Pedro Pascal, Elton John and Jeff Bridges.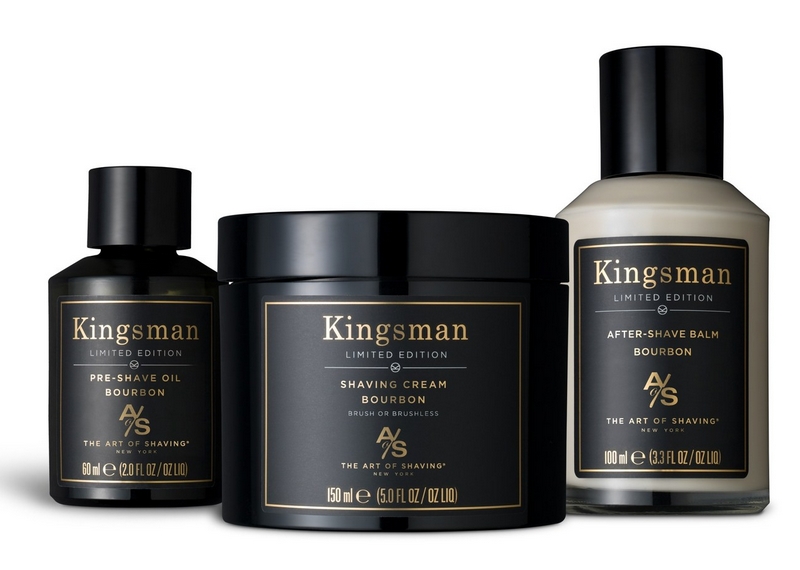 Drawing from the key role of Bourbon within the film's narrative, the Kingsman: The Golden Circle Bourbon Shave Collection features a Bourbon Amber aroma that blends a rich, woody base with a warm, vanilla heart. The collection is well suited for the modern gentleman looking to elevate his grooming routine to a grooming ritual with the pre-shave oil, a shaving cream, and the after-shave balm.
The Pre-Shave Oil is formulated with a blend of botanical ingredients and essential oils that is suitable for all beard types. The Shaving Cream is formulated with essential oils and extracts from natural origins that hydrates your hair for shaving and leaves your skin feeling smooth. The After-Shave Balm is a blend of moisturizers and essential oils that help deliver hydrated skin.