Ray Bradbury, beloved science fiction author, dies
The world has lost one of the greatest writer. His legacy will inspire generations of fans.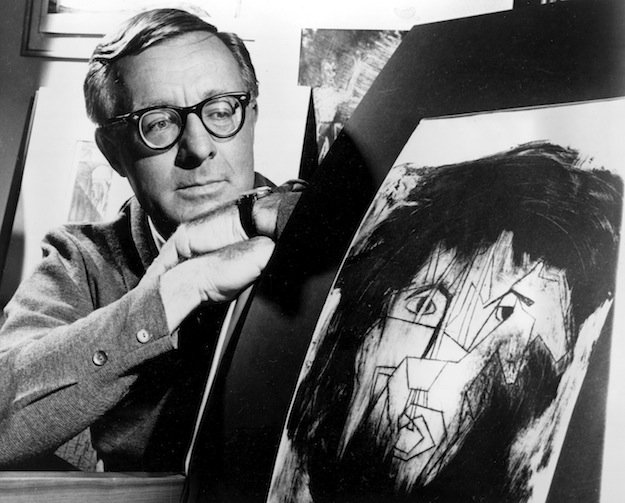 Ray Bradbury, one of the most celebrated among 20th century writers of science fiction and author of Fahrenheit 451 (1953), Martian Chronicles (1950) and The Illustrated Man (1951), died Tuesday night at the age of 91. Ray Bradbury truly was an inspiration, and the genre is poorer for his passing. Many of Bradbury's works have been adapted into television shows or films. He remains a great example, a crusader for literacy, a fighter for enlightenment, discovery, continues learning and dreaming.
"His legacy lives on in his monumental body of books, film, television and theater, but more importantly, in the minds and hearts of anyone who read him, because to read him was to know him. He was the biggest kid I know," said grandson Danny Karapetian.
On November 17, 2004, Bradbury was the recipient of the National Medal of Arts, presented by President George W. Bush and Laura Bush. Bradbury also received the World Fantasy Award life achievement, Stoker Award life achievement, SFWA Grand Master, SF Hall of Fame Living Inductee, and First Fandom Award. He received an Emmy Award for his work on The Halloween Tree. He received the Prometheus Award for Fahrenheit 451. The Ray Bradbury Award, presented by the Science Fiction and Fantasy Writers of America for screenwriting, was named in Bradbury's honor. In 2007, Bradbury received the French Commandeur Ordre des Arts et des Lettres medal.
"Libraries raised me. I don't believe in colleges and universities. I believe in libraries because most students don't have any money. When Igraduated from high school, it was during the Depression and we had nomoney. I couldn't go to college, so I went to the library three days aweek for 10 years," said Bradbury in regard to his education.
The New York Times' obituary stated that Bradbury was "the writer most responsible for bringing modern science fiction into the literary mainstream." The Los Angeles Times credited Bradbury with the ability "to write lyrically and evocatively of lands an imagination away, worlds he anchored in the here and now with a sense of visual clarity and small-town familiarity"
"The best description of my career as a writer is 'at play in the fields of the Lord.' It's been wonderful fun and I'll be damned where any of it came from. I've been fortunate. Very fortunate," said the famous writer.