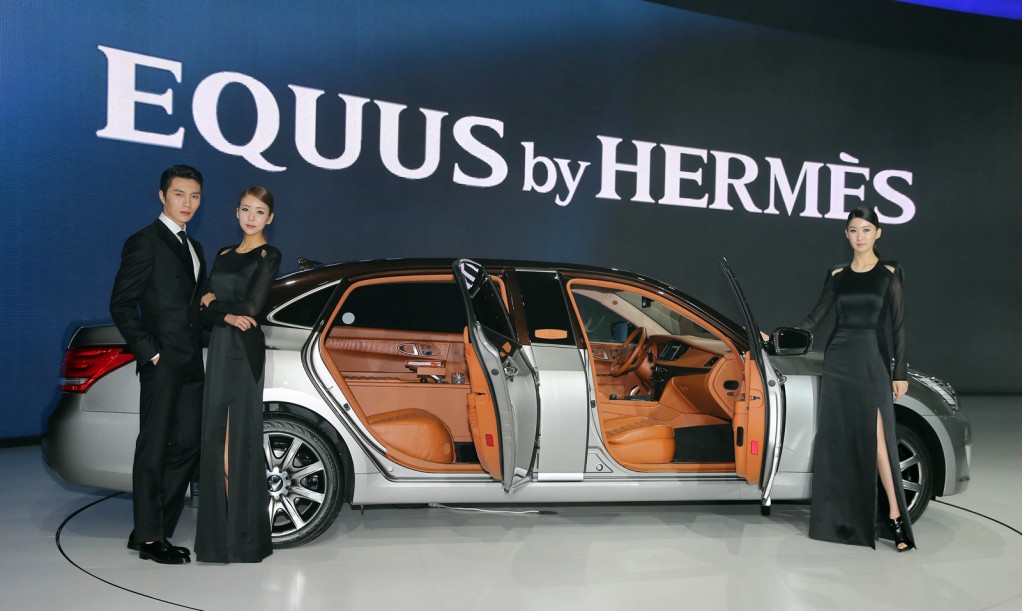 South Korean carmaker Hyundai, ranked fifth among the world's top-selling cars, introduced a variety of both internal and external high-end collaboration projects at the latest Seoul Motor Show (March 28 – April 7). Along with the world debut of HND-9, Hyundai luxury sports coupe concept, Hyundai presented 'Equus by Hermes' concept car and 'i40 Art Car' by Karim Rashid, one of the world's famouse industrial designers. Although Hyundai does not have a prestige perception, the car manufacturer is set to bite a slice from the luxury automotive market. Hyundai is courting established luxury labels and artists and announced plans to double advertising in Europe to an estimated 630 million euros ($821 million) and a revamp of its showroom in Gangnam, Seoul. Analysts are still skeptical.
Hermes French luxury house remade the interior of three, not-for-sale Hyundai Equus models.
"The model is aimed at improving brand image," said Cho Won-hong, Hyundai's chief marketing officers, about the Hyundai's rebranding initiative.
Let's not forget that in 2011, Hyundai commissioned Prada to design a limited-edition line of Genesis cars intended to compete with Mercedes and BMW. The Prada x Hyundai project failed to draw customers.
"The Hyundai brand does not have a prestige perception," Jack Trout, head of global marketing strategy firm Trout & Partners told AFP. "Adding Hermes and Prada to their cars doesn't solve this basic problem."
"You cannot offer upmarket prestige with a downmarket brand no matter how fancy you make it," Trout said.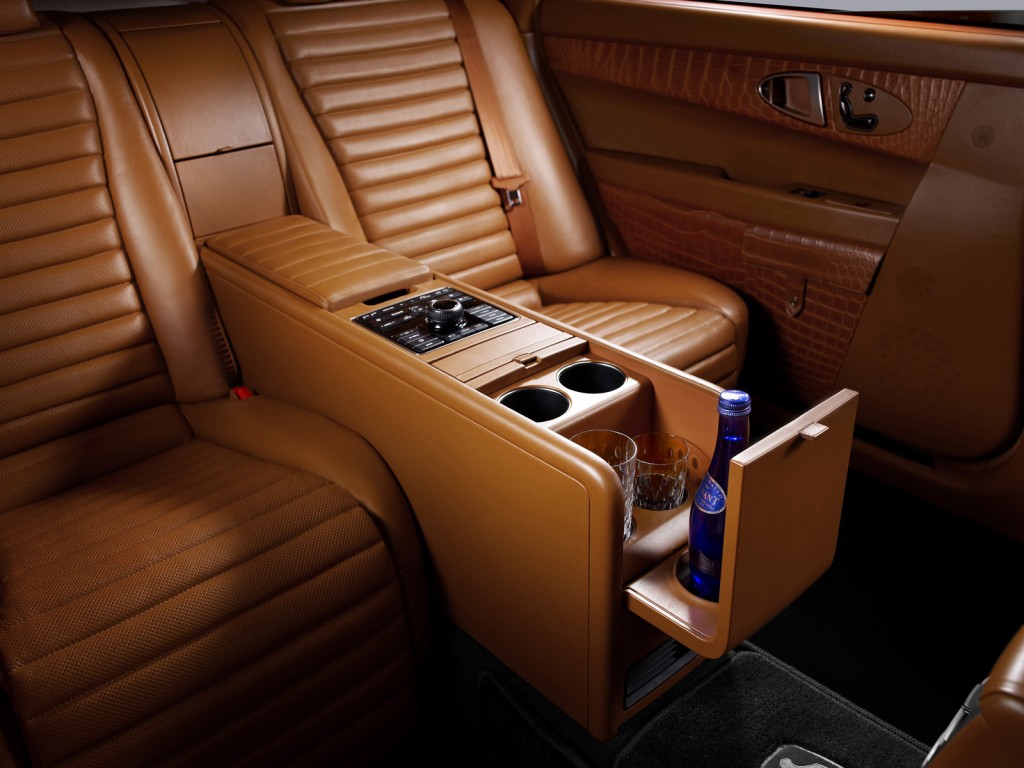 The 'i40 Art Car' presented in Seoul is another design collaboration. Based on the concept of `harmony between design and technology,' industrial designer Karim Rashid, known for his creative and innovative visions, applied triangular and rainbow shapes on the exterior of the car to capture the speed and movements of the i40, one of Hyundai's models designed and developed in Europe.
Along with the car, Hyundai also showcased 'Karim Rashid's Special Collection,' consisting of a wristwatch, a backpack, a carrier bag and a tumbler, which display Rashid's signature simple, unique designs while maintaining the traditional functions of these everyday items.