J.K. Rowling's Personally Annotated First Edition of the Harry Potter book fetches $227,000 at auction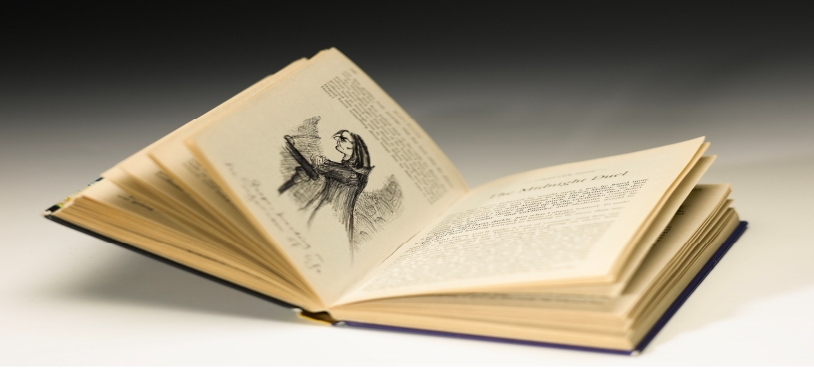 A first edition of "Harry Potter and the Philosopher's Stone" annotated by author J.K. Rowling fetched the highest price to date for a printed book by Rowling. The 1997 book has sold for a record 150,000 pounds ($227,421) at "First Editions, Second Thoughts" auction held on 21st May 2013 at Sotheby's London.
"This can undoubtedly be regarded as the definitive copy of any Harry Potter book. Not only is it a fine copy of a first edition of the first book, but the author has significantly personalised it with numerous written comments and many impressive and evocative illustrations. The personality of the author leaps from these pages and we are treated to a remarkable insight into her creative genius," said Dr Philip W. Errington, Director of Printed Books & Manuscripts at Sotheby's.
J.K. Rowling's personal annotations include references to the Harry Potter series as a whole and also the film adaptations, and include "second thoughts" in addition to approximately 22 of her own impressive illustrations.
J.K. Rowling's personal illustrations on the pages of the first edition include a sleeping baby Harry on the Dursleys' door step, an Albus Dumbledore Chocolate Frog card, a brooding Snape, Norbert the Norwegian Ridgeback dragon, the mirror of erised, and a man with two faces.
"First Editions, Second Thoughts" is an auction in which 50 of the UK and Commonwealth's most outstanding contemporary writers have annotated, commented on or illustrated a first edition copy of one of their works. J K Rowling is one of the 50 authors who include Margaret Atwood, Julian Barnes, Helen Fielding, Nadine Gordimer, Kazuo Ishiguo, Ian McEwan, Philip Pullman and Tom Stoppard. Proceeds from the auction benefit English PEN, a registered charity.