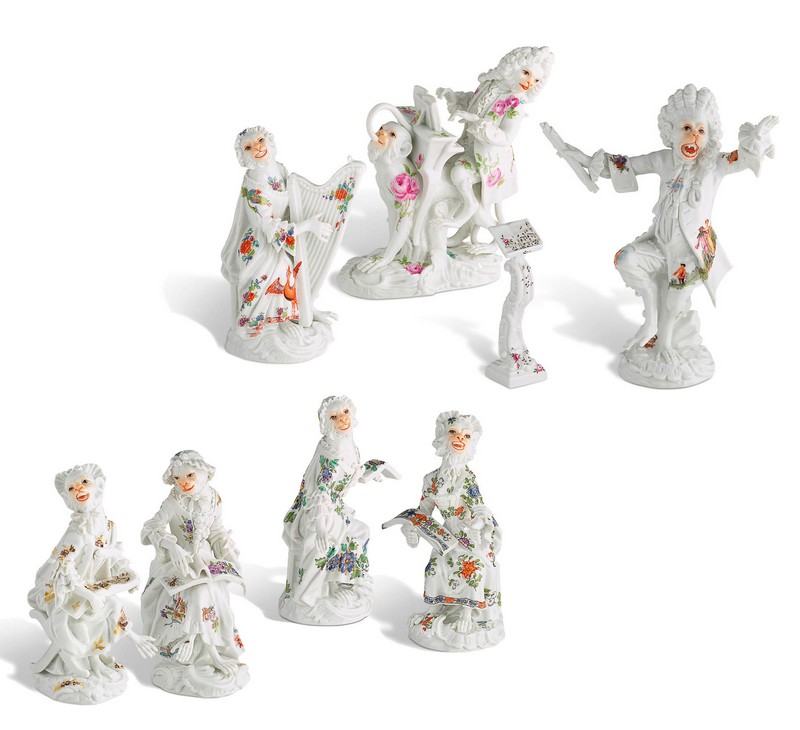 The Monkey Orchestra, consisting of 21 figurines, is one of the most whimsical classics of Meissen Baroque, and is the most familiar series of collectibles from Meissen, the world famous porcelain factory in Germany. It was created in 1753 by Johann Joachim Kaendler, and revised in 1765/ 1766 together with the modeller Peter Reinicke.
Asprey commissioned Meissen to create a completely modern version of the Monkey Orchestra by decorating each figure with a different iconic Meissen pattern from important decorative periods throughout the past two and a half centuries.
The Asprey edition of the Monkey Orchestra is the first time that Meissen heritage patterns have been applied to figurines from the 18th Century. The design team at Asprey had the idea whilst on a visit to the factory in Germany, working to select 21 pattern variants from a total of 6,000 vastly differing options, spanning a journey of several stylistic eras of more than 300 years of Meissen Porcelain history.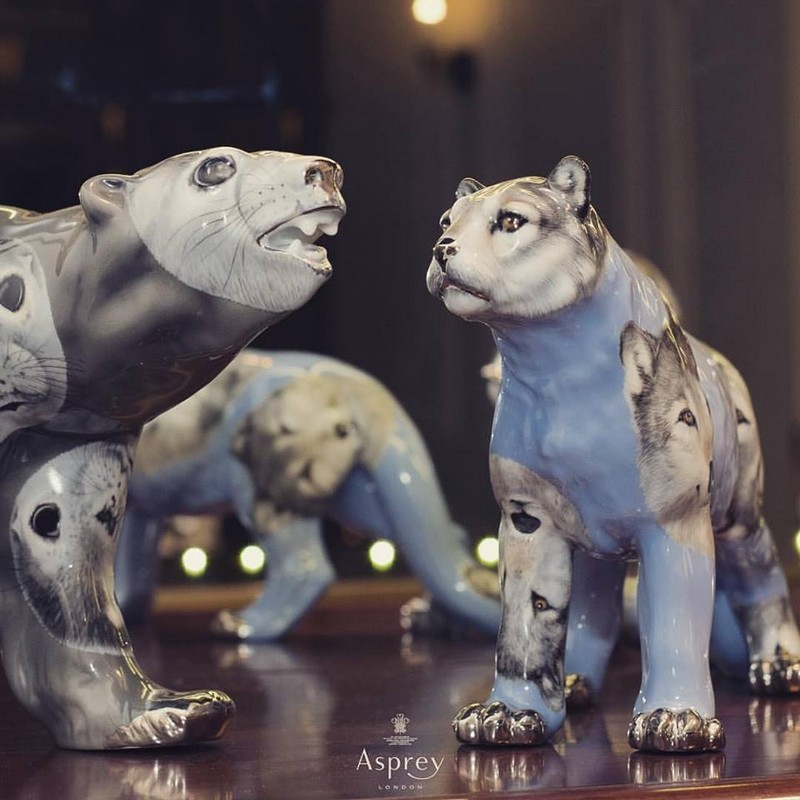 The polar bear, covered in painted images of seals on a grey background, is one of the second series of 3 limited edition, hand painted animals by Herend for Asprey.
Designed in house by Asprey's Hakan Rosenius and hand painted by one of Herend's select group of Master painters, each animal takes about a month to complete. The painting, the backgrounds and the platinum trims all have to be fired separately so it is a laborious and tricky process, constantly subject to possible failure at each production point.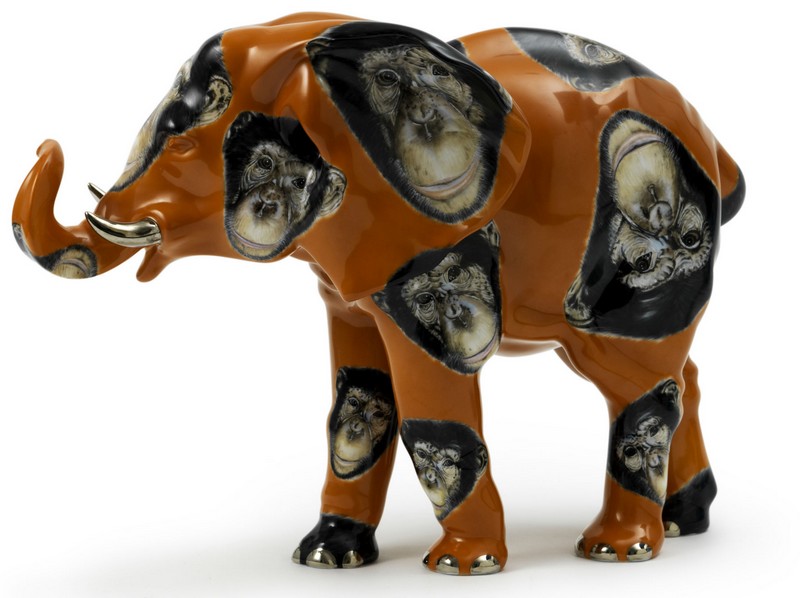 "The series is in a limited edition of 10 luxury porcelain pieces. Each edition is numbered and signed by the painters. Each numbered piece has to be sold with the correct matching certificate, which is part of the value of that piece," says Asprey.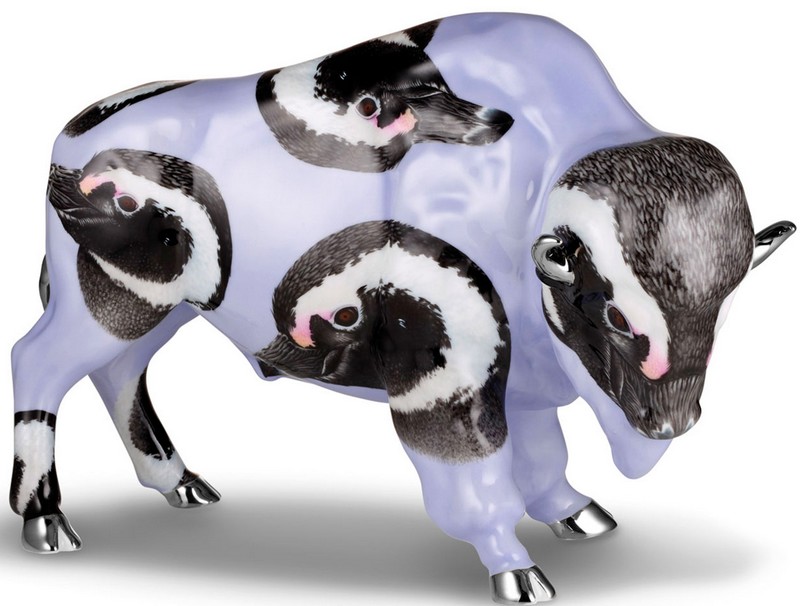 The Elephant Figurine ($15,600) in orange porcelain has hand painted monkeys on the body of the elephant. The Asprey Rhinoceros Figurine ($14,250) in blue porcelain has hand painted lions, while the Bison Figurine in lavender porcelain ($12,900) has hand painted penguins. The Snow Leopard Figurine in sky blue porcelain ($14,250) has hand painted wolves.
Asprey participated in London Craft Week 2017 showcasing the work of specialist artisans from Meissen and Jonathan Harris who create exclusive pieces for Asprey.