A new interpretation of the Mitsouko perfume bottle. 
In 1919, Europe was fascinated by Japan and the culture of the Far East. This was the moment when Jacques Guerlain named his new fragrance Mitsouko.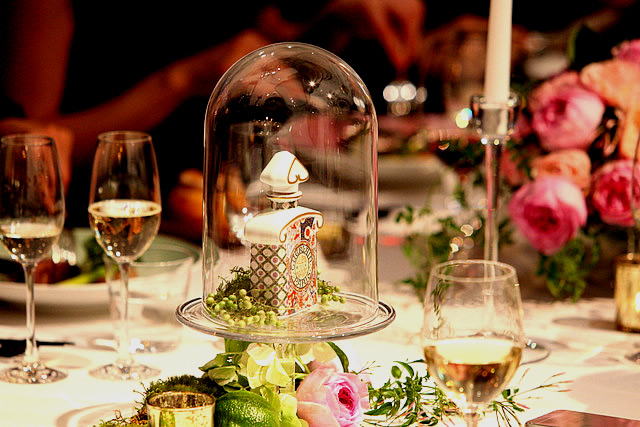 Mitsouko, the mythic Guerlain perfume whose name means "mystery" in Japanese. Composed in 1919 by Jacques Guerlain, Mitsouko is known as "a masterpiece of balance". The fragrance has remained as exceptional as ever over the years, emblematic of the timeless appeal that characterizes the chypre fragrance family.
Mitsouko initiated the use of the peach note in perfumery. Illustrating the innovative side of its creators, Mitsouko is the first fruity chypre fragrance in the perfume world, following other chypre fragrances introduced by Guerlain.
Guerlain's perfume-making savoir-faire meets the artisanal excellence of Arita Porcelain Lab in this stunning interpretation of the iconic Mitsouko perfume bottle. Crafted entirely by hand using traditional techniques, the bottle is decorated with symbols of good fortune, melding tradition and
modernity.
A flagship of Japan's ceramic industry, the Arita workshop has decorated the Mitsouko bottle with auspicious symbols. They include the rising sun – traditionally equated with "clear skies" and good fortune – the paulownia to represent elegance, a plum tree, symbolizing life, the peony to ward off negative energy, and the chrysanthemum, representing longevity.
The original perfume bottle was designed by Georges Chevalier. The bottle is underscored with graceful scrolls typical of Art Nouveau. Its avant-garde stopper, in the form of a hollowed heart, represented a real technical feat at the time.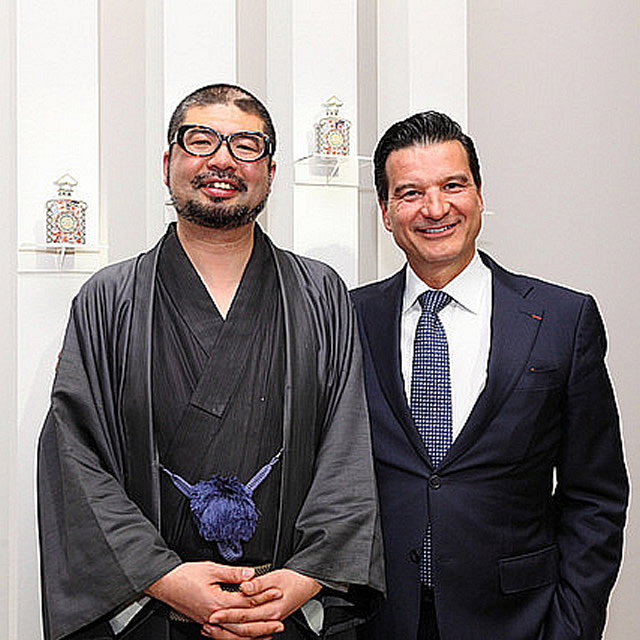 100% "Made in Japan"
Arita porcelain is one of Japan's traditional handicrafts. The traditional techniques used to make Arita porcelain have been improved on with craft and design to meet the needs of modern lifestyles. The result is a simple, contemporary style of vessel, produced with the finest handwork expected from Japan's artisans.