This device will help us prepare our favorite cocktails, in the smoothest possible way.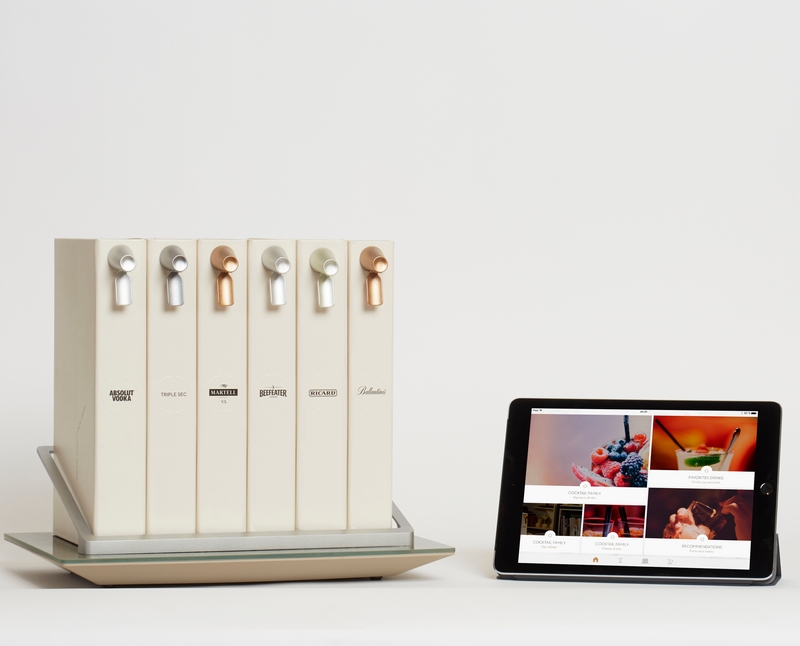 Originally unveiled in 2014, under the working title Project Gutenberg, Opn is an intelligent system, which aims to transform the way we enjoy premium spirits and experience mixology at home.As 'hometainment' sees consumers turn to their homes for new social experiences and in a near future of 'smart-homes', Opn enhances the drinking experience through a holistic, user-friendly ecosystem of devices, applications and services.
From helping put together shopping lists to seamlessly ordering spirits online and having them delivered to your door, creating social calendars and offering inspiration on the art of hosting, Opn intends to simplify and enhance the way we organize events at home, and help us prepare our favorite cocktails, in the smoothest possible way.
"We are utterly committed to developing the future of entertaining at home: an experience that is connected, engaging, tailored and responsible", says Alain Dufossé, Managing Director of the Breakthrough Innovation Group (BIG). "With Opn, our goal is to make it easier to enjoy meaningful
moments of convivialité at home."
The Cartridge is a disruptive, efficient design, space-optimized to be unobtrusive, whilst still holding the standard 70cl of spirit. Its integrated tech also enables it to communicate with the rest of the Opn system.
The intelligent tray unit interacts with the Cartridges, releasing measures through a pour application, helping the consumer achieve the perfect mix. The tray also monitors spirit levels whilst informing the rest of the system on what cocktails can be made, with what's currently available.
With a database of more than 300 cocktail recipes, created by top mixologists from around the globe, the core application opens up the world of cocktail-making for exploration, whilst its easily understood, step-by-step instructions help the user prepare a variety of mixes.