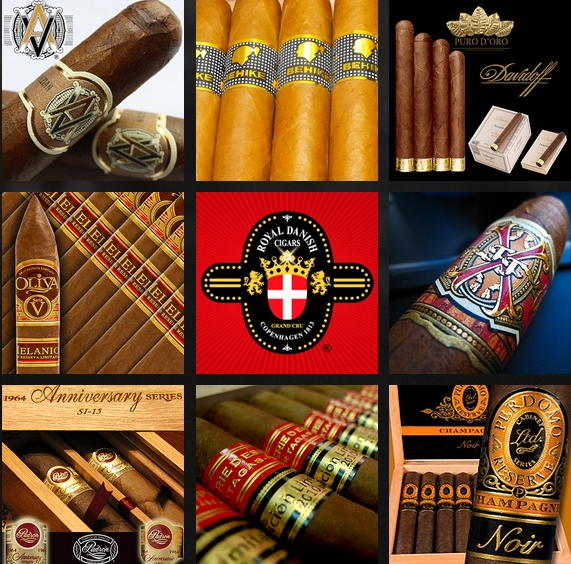 Cigar aficionados from around the world are invited to Nordic Bigsmoke – the biggest ever cigar event in the Scandinavian region during the amazing White Nights.
Nordic Bigsmoke spreads over three full days from June 21st to 23rd, which are the most important midsummer days of the Nordic region. The event takes place in the city of Tallinn and biggest island of Saaremaa. The Nordic Bigsmoke marathon is a true cornucopia with VIP Gala dinner, cigar smoking competitions, live cigar roller, Cuban breakfast with cigars and mojitos, and visits to exclusive cigars lounges.
There will be a Cuban Slow Smoke Competition, where the winner gets to take home the grand prize of a Royal Danish Cigar Humidor with 24K gold plated Sterling silver crown, containing 20 King of Denmark 9-inch cigars encrusted with Swarovski Crystals. The winner of this slow smoke competition gets free access to the Cigar Smoking World Championship in September 2013 in Croatia. On the second day of the Nordic Bigsmoke™ event, there will be a tour to visit to the Kaali Meteorite Crater, which is one of Estonia's most unique geological objects. Later in the day, a Panamanian lady will roll fresh cigars. The evening ends with White Nights Longest Ash Competition on the longest day of the year.
It is the Tallinn Cigar Club which organizes the event, with support from Pernod-Ricard in Estonia and Royal Danish Cigars. Club Master Tullio Liplik explains why Tallinn is the perfect location for Nordic Bigsmoke: "We are only 80km from Helsinki and less than 1.5 hour flight from Copenhagen, and our beautiful UNESCO protected old city has more than ten cigar bars to only 400,000 inhabitants. In Tallinn's many cigar lounges, you can eat and smoke at the same time, and alcohol and cigar cost less than half in Estonia compared to Scandinavia. All this makes Tallinn the number one destination for Finnish cigar-lovers every weekend, and this summer more Scandinavians will follow," ends Tullio Liplik.
"For years we wanted to make a huge Scandinavian cigar event during midsummer, but our national smoking and alcohol laws in Denmark, Sweden and Norway did not make it possible" added Co-founder of Tallinn Cigar Club and CEO of Royal Danish Cigars, Jan Vistisen. "This year, we took a new approach and organized Nordic Bigsmoke in Estonia, the most liberal of all our Nordic brother countries." Jan Vistisen continued: "In fact, Tallinn is short of Taani linn, which means "Danish City" in Estonian language since the Danes ruled here about 700 years ago, and according to history, the city got its name from a Danish flag falling from the sky."