Latest Guggenheim museum's initiatives to advance the achievements of contemporary Chinese artists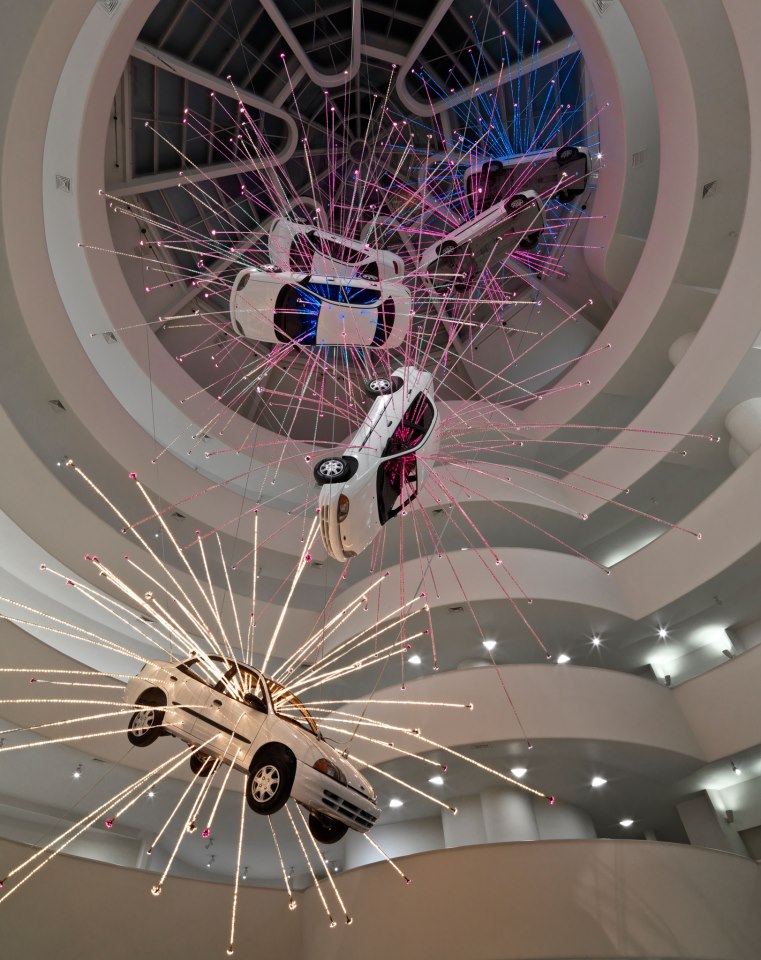 Guggenheim museum enlarges the institution's related global arts initiatives with a major project to advance contemporary Chinese Art. Made possible by a major grant from The Robert H. N. Ho Family Foundation, the new program will make possible the commissioning of artworks by artists who were born in mainland China, Taiwan, Hong Kong, or Macao, and the creation of a curatorial position at the Guggenheim for a Robert H. N. Ho Family Foundation Curator of Chinese Art.
As part of the initiative the Guggenheim will commission works from at least three artists or group of artists that will enter the permanent collection as The Robert H. N. Ho Family Foundation Collection. The commissions will be exhibited at the Guggenheim Museum in New York in three exhibitions from 2014 through 2017, and a rich offering of publications, lectures, education programs, and public interactions with the artists will be developed. The initiative supports the Guggenheim's existing Asian Art Program led by Alexandra Munroe , Samsung Senior Curator, Asian Art, and will enlarge the institution's related global arts initiatives.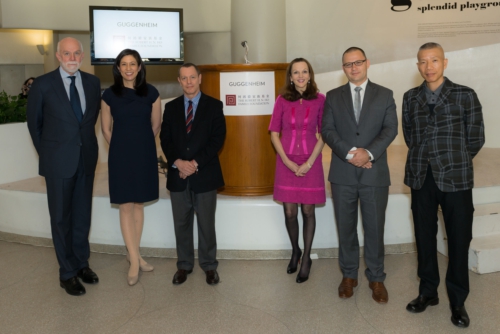 This is the third and most ambitious project in which The Robert H. N. Ho Family Foundation has participated with the Guggenheim. The Foundation was previously the lead sponsor of the Guggenheim's 2008 exhibition Cai Guo-Qiang: I Want to Believe and supported the 2009 exhibition The Third Mind: American Artists Contemplate Asia, 1860—1989, both award-winning projects.
Central to the program will be the work of Dr. Thomas J. Berghuis , who has been selected to serve as the future Robert H. N. Ho Family Foundation Curator of Chinese Art. Currently, Dr. Berghuis is with the University of Sydney as a lecturer in Asian art history and Deputy Director of the Australian Centre for Asian Art and Archeology, and also serves as a committee member of the China Studies Centre and as a member of the Sydney Southeast Asian Studies Centre at the University.
"Over the past twenty years, the Guggenheim has helped to envision and realize the continually evolving potential of a global art museum for our era," stated Richard Armstrong, Director of the Solomon R. Guggenheim Museum and Foundation.
"We created exceptional possibilities for the Guggenheim when we inaugurated the Asian Art Program in 2006, becoming the first U.S. museum of modern and contemporary art with dedicated curatorial expertise in Asian art.
"Our Foundation focuses much of our philanthropy on Chinese and Buddhist visual art and culture, from ancient to contemporary," said Robert Y. C. Ho , Chairman of the Board. "Working with the Guggenheim, The Robert H. N. Ho Family Foundation seeks to foster new creativity in the field of contemporary Chinese art. The thoughtful presentation of new works commissioned for this collection should contribute to the wider critical appreciation of Chinese contemporary art in a global cultural context."
"Within less than a decade of its founding, The Robert H. N. Ho Family Foundation has worked with other institutions including the Victoria and Albert Museum, the Museum of Fine Arts Boston, the Royal Ontario Museum, and the Palace Museum in Beijing," said Ted Lipman, Chief Executive Officer of The Robert H. N. Ho Family Foundation. "For this ambitious and expansive program for contemporary Chinese art, we welcomed a partnership with the Solomon R. Guggenheim Museum and Foundation, which shares our belief that the power of art can inspire, enlighten, and ultimately contribute to the betterment of communities in an era of rapid globalization. Through its Asian Art Program, the Guggenheim has demonstrated that it also seeks to explore the complexities of Chinese art today and offer an intellectual framework for it within an international context."