The marvels of Guerlain Parfumeur are brought to fragrance lovers around the world via a Guerlain Parfumeur boutique concept.
Building on the success of its first boutique dedicated exclusively to fragrances on rue Saint Honoré in Paris, Maison Guerlain is taking this innovative retail concept celebrating its métier of parfumeur to other countries. The new boutique on prestigious avenue Louise in Brussels offers a personalization experience. More international openings will follow under the signature "Guerlain Parfumeur depuis 1828".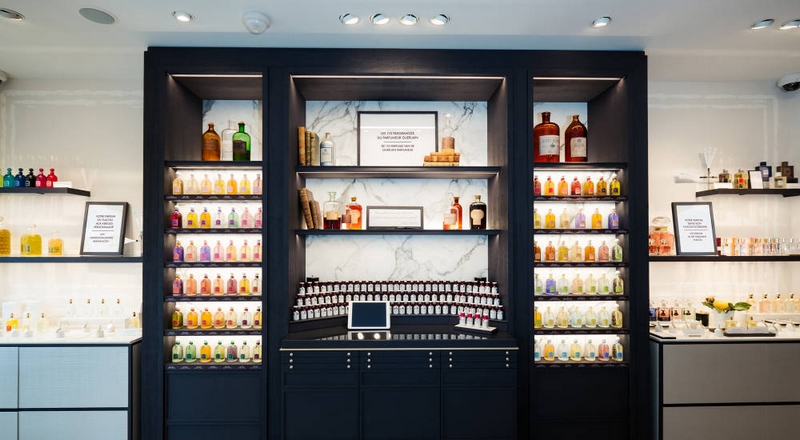 "The new boutique embodies Guerlain's distinctive heritage and savoir-faire in crafting perfumes for nearly 190 years, proposing a unique experience for customers revolving around completely tailor-made products and services," says the LVMH-owned luxury beauty maison.
To guarantee the perfect quality of fragrances, the scents are kept in a temperature-controlled "perfume cellar" behind UV-blocking glass – just like grand crus wines.
After choosing their fragrance, customers are invited to the personalization atelier, the heart of the boutique. There, they select every detail to make the fragrance their own – bottle shape and color, engraved message in any language, plus a choice of ribbons and bows to embellish the bottles. What's more, the iconic honeycomb "bee" bottles can be refilled forever at Guerlain's fragrance fountains.
The boutique is also presenting the new fragrance in th
e Absolus d'Orient collection. To create the new perfume in the Absolus d'Orient collection, Guerlain Perfumer Thierry Wasser drew his inspiration from the unique and precious Oud wood – Oud Essentiel. The fragrance is a majestic celebration of this rare ingredient which reveals its true strength and sensuality.