Giacomo Puccini's opera Turandot inspired Guerlain perfume house to create the LIU Collection: Guerlain Météorites Perles du Dragon with a sensual powdered perfume, Météorites Wulong pressed powder, Liu Perfumed Shimmer Powder Face, Body & Hair, Shine Automatique Lipstick, and the artful calligraphy palette for eyes and lips inspired from the art of calligraphy and Asian beauty rituals. Météorites Perles du Dragon is named for this Year of the Dragon, a symbol of the emperor of China, whose primary source of power lay in a pearls. Guerlain Holiday collection pays tribute to the classic Guerlain Liu Fragrance .
Liu by Guerlain floral green fragrance dates back to 1929, when Jacques Guerlain combined aldehydes, neroli and bergamot with rosemary, jasmine and rose, adding iris, amber, vanilla and woody notes.
Dramatic shades for the lips, a matte black powder liner, three iridescent eyeshadows, and you are transformed into a heroine this holiday season.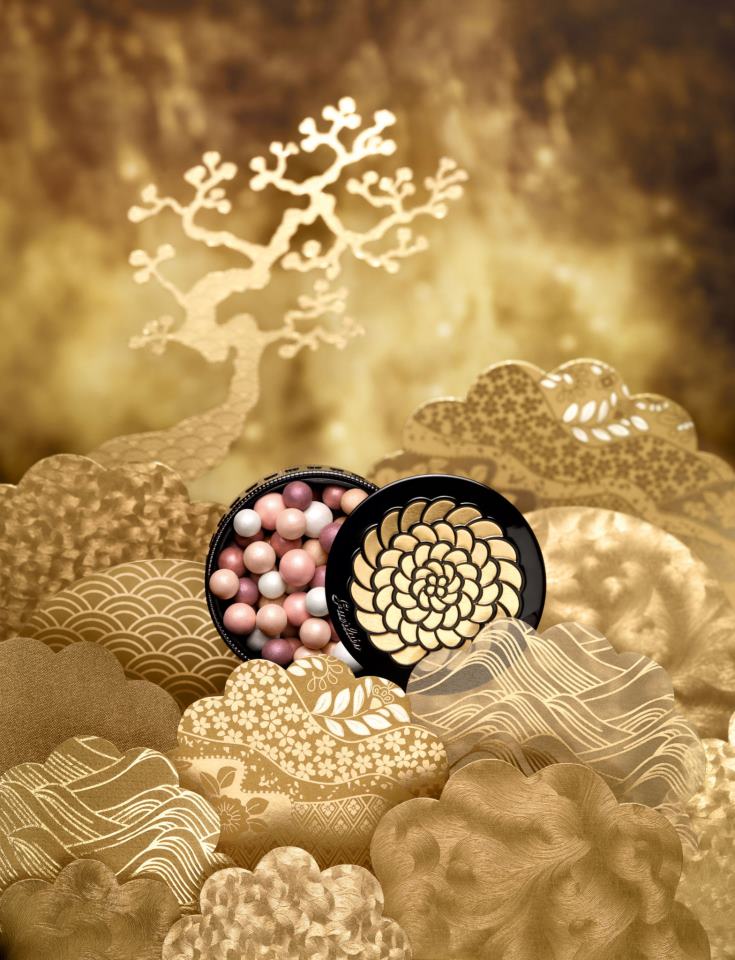 Puccini's story, set in China, involves prince Calàf who falls in love with the cold princess Turandot. To obtain permission to marry her, a suitor has to solve three riddles; any false answer results in death. Calàf passes the test, but Turandot still hesitates to marry him. He offers her a way out: he agrees to die should she be able to guess his real name.