Christie's fall impressionist & modern art auction achieves $205 million (£129 million / €160 million)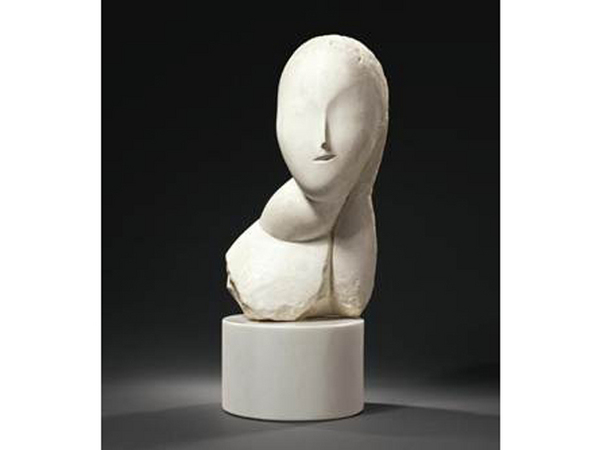 Rare masterpieces by Claude Monet, Wassily Kandinsky and Constantin Brancusi led the November 7 Evening Sale of Impressionist & Modern Art at Christie's New York, realizing a grand total of $204,800,000 (£129,024,000/ €159,744,000). Of the 69 works offered by Christie's, 5 lots sold for over $10 million, 10 for over $5 million and 31 for over $1 million.
The top price for the evening was achieved by Claude Monet's Impressionist masterpiece Nymphéas (The Water Lilies), a view of the lily pond at Giverny. The work sold for $43,762,500 (£27,570,375/ €34,134,750) to an American private bidder on the telephone, achieving the second highest price for the artist at auction. The Monet, along with two Impressionist landscapes by Camille Pissarro and Alfred Sisley, were offered at the auction by Hackley School, a not-for-profit K-12 independent school in Tarrytown, NY.
Among the most anticipated lots of the Christie's sale was Wassily Kandinsky's Expressionist tour-de-force Studie für Improvisation 8, from the artist's pioneering series of 1909, which achieved $23,042,500 (£14,516,775/ € 17,973,150) and set a new world auction record for the artist.
Leading the sculptural works in the auction was Constantin Brancusi's masterpiece Une Muse, a pivotal work in plaster from 1912 that sold for $12,402,500 (£7,813,575/ € 9,673,950). With its upright pose, elegantly curving neck and expressive features, Une Muse captures a critical moment in the artist's creative evolution and has been widely heralded as a pivotal composition in Brancusi's mature career.
A trio of bronze sculptures by Giacometti also performed well, led by La Jambe (The Leg), a seven foot tall depiction of a human leg. The work sold for $11,282,500 (£7,107,975/ €8,800,350) to the Richard Gray Gallery. Two additional bronzes, Tête sur tige conceived in 1947, and Tête sans crane, conceived in 1957-58, achieved $6,802,500 and $5,570,500, respectively.