Gucci partners with Tennis Clash, the closest mobile game to the real experience of playing tennis created by Wildlife.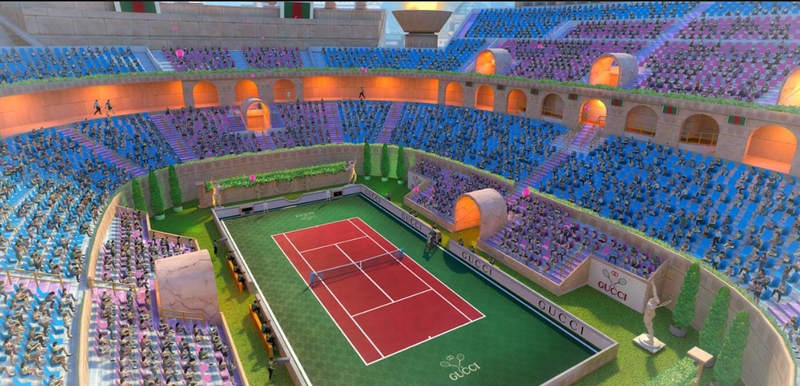 Starting from June 18th, Tennis Clash players will be able to discover exclusive Gucci looks and be able to participate in a special Gucci tournament. Tennis Clash fans will also be able to buy outfits that mirror those on screen for themselves from the Gucci website, which brings the virtual and real worlds together.
Users will be able to play with a new in-game tournament branded as the Gucci Open. Tournaments are a limited-time game mode where you compete against other tennis players to score the most points in a series of matches.
Tennis Clash is consistently featured in the Top 5 Sports Games on the App Store and was recently selected as one of Google Play's '5 Best Competitive Games of 2019'. Tennis Clash is available for download on the App Store and Google Play.
Enter real-time tennis tournaments to challenge your skill against the best and play with your friends in fun real-time matches. With amazing next-gen graphics, Tennis Clash features intuitive controls that are easy to learn, but hard to master. The users can unlock amateur, semi-pro and pro tennis players and assemble the best available team: choose the best coach and fitness trainer for your squad. The fans can unlock new arenas: Rio de Janeiro, Tokyo, Moscow and much more.
"The collaboration features two character designs, "Diana" and "Jonah" which can be adopted into custom designs of virtual competitors. The apparel, headwear, and accessories from the Gucci x Tennis Clash collaboration is centered around branding and a play on a distinct expression of sport luxe," wrote hypebeast.