GREY GOOSE VX – Vodka Exceptionnelle.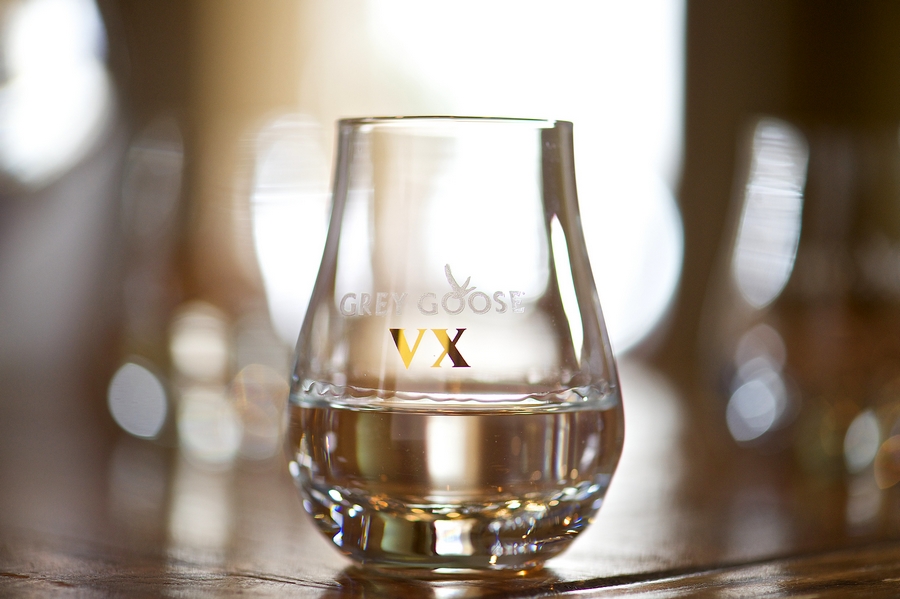 To deliver new taste experiences to luxury spirit connoisseurs spirits are increasingly going hybrid. Premium vodka is mixed with tequila in Vodquila, Courvoisier Rosé is made with Cognac and red wine grapes, sparkling Sauvignon Blanc and Absolut vodka gave birth to Absolut Tune, and Jinzu mixed gin and sake. Grey Goose VX is the latest high-end spirit hybrid on the market. Spiked with a cognac made exclusively for the house, this exclusive edition of GREY GOOSE is inspired by the spirit making traditions of its creator and Maître de Chai François Thibault. The VX is "masterfully finished with a hint of precious Cognac, resulting in a discerning new spirit," described as having "hints of white fruit blossom, plum, apricot, light citrus and wild honey, followed by a long, lingering finish.".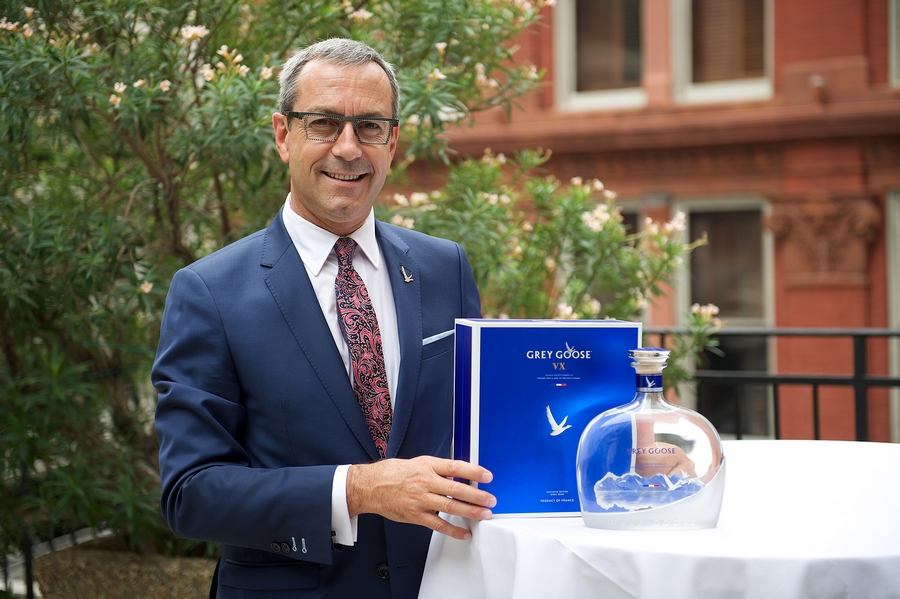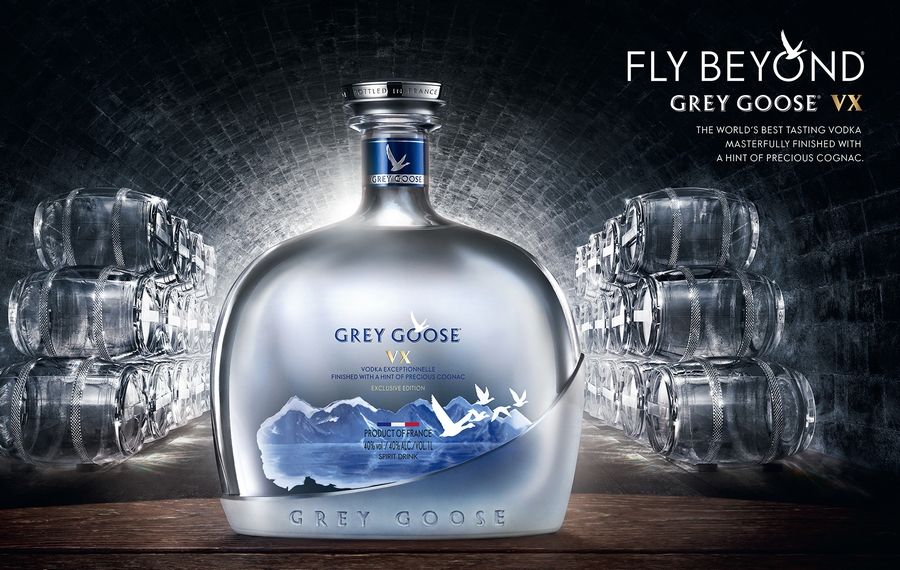 GREY GOOSE VX is created by marrying GREY GOOSE vodka with a hint of precious Cognac made by François exclusively for GREY GOOSE VX that is crafted with grapes from the Grande Champagne region including a rare harvest from the GREY GOOSE brand home – Le Logis, and aged in hand selected old cask barrels made of Limousin oak for up to two years.
"I am inspired by both the authentic and the innovative – drawing from the best of the past to create something new and meaningful. This is how GREY GOOSE VX came to be", said
Thibault. "I've carefully selected only the most precious and exquisite Cognac, and the intricate marriage of this with GREY GOOSE vodka results in a rich and complex nose, with
hints of white fruit blossom, plum, apricot, light citrus and wild honey, followed by a long, lingering finish. This is a very special liquid – which can only produced in limited
quantities to uphold its superior character. It is truly unique and luxurious – a celebration of French craftsmanship."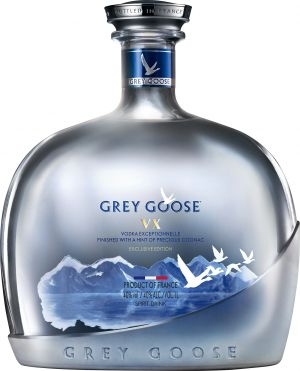 The new spirit hybrid is best enjoyed on the rocks in a fine snifter glass, or simply served chilled and neat to best appreciate its rich and aromatic character.
GREY GOOSE VX is presented in an exquisite decanter made from 'extra flint' glass – a glass known for its exceptional quality. Taking inspiration from the finest French spirit decanters, the stunning GREY GOOSE VX bottle boasts an elegant shape with exquisite detailing, and is crowned with a luxurious "collectible" bottle stopper.