Bugatti Veyron 16.4 Grand Sport Blanc Noir – Some distinctions truly are black and white.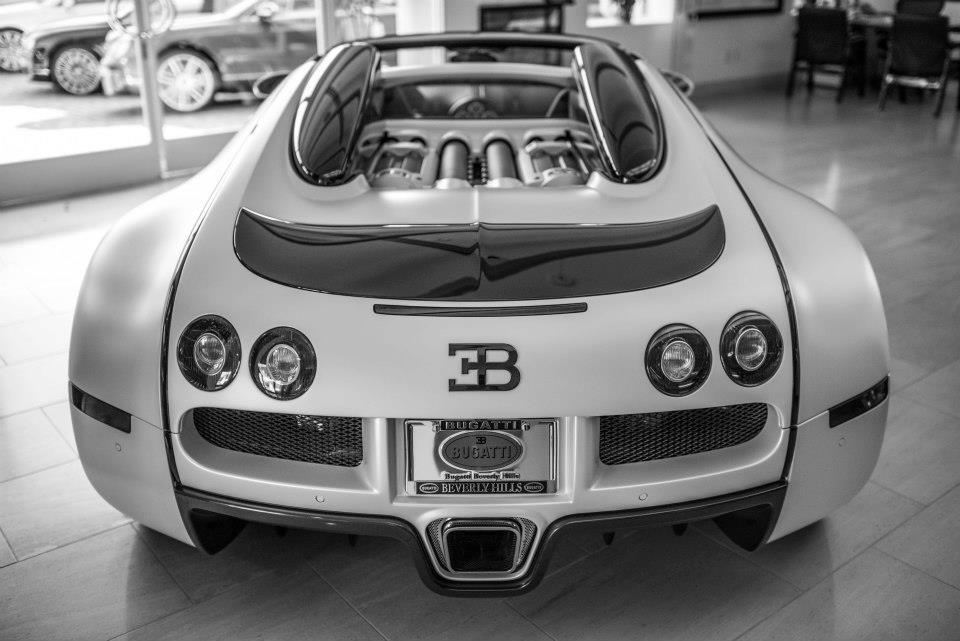 The beauty of the "Blanc Noir" concept is fully expressed in this Bugatti Veyron 16.4 Grand Sport Blanc Noir model described by the manufacturer as the embodiment of "purest individuality." Never again will this exact specification be crafted into its distinctive visage. The contradiction of Bianco Canopus and Black adorns the carbon fibre monocoque, air intakes, wheel bolts, door handles, and interior stitching.
This exceptional model is currently on display at O'Gara Coach, Beverly Hills. Commissioned by one of the world's great creative minds to blend his design genius with Bugatti's engineering prowess, the Blanc Noir is a one of its kind – 1 of 1 – never again to be produced alike by the Atelier Bugatti. Unveiled to the world in Molsheim at the Atelier's Centenary Celebration, the bold simplicity and elegant detail of the Blanc Noir continues to inspire the most discerning automotive enthusiasts around the world.
"The world is full of automotive marques that make claims about speed, but none can deny that Bugatti produces the fastest production cars in the world. And even amongst the select group of individuals who possess one of these legendary vehicles, few can claim to have sat behind the wheel of a machine that is absolutely unique and without equal in all the world," said O'Gara Coach, Beverly Hills.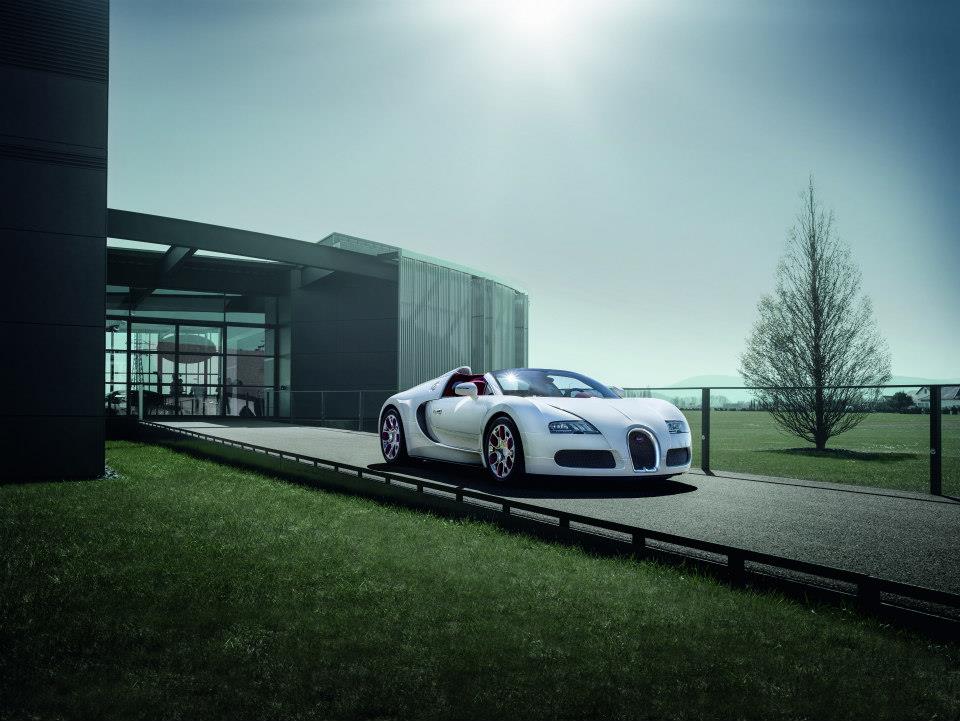 In celebration of the Year of the Snake, Bugatti presented also the sculpted visage of the Limited Edition Bugatti Grand Sport Wei Long, the car with the deep Chinese cultural heritage. Presented at the Beijing Motor Show in spring 2012, this exclusive car with highly elaborated dragon sculptures on the oil and fuel cap, its white polished exterior and carmine red interior shines with elegance and nobility.