Hôtel du Continent with Christian Lacroix signature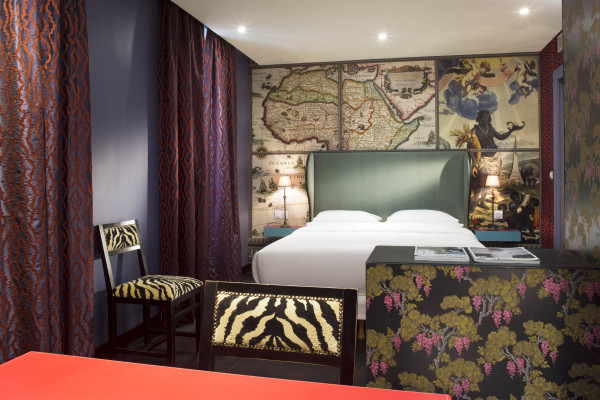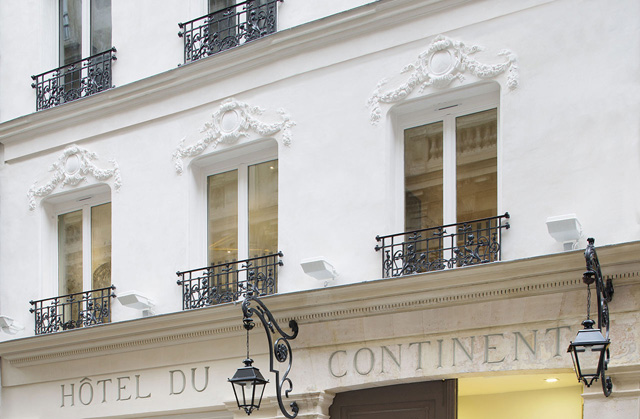 Announced just before Christmas, Christian Lacroix-designed Hôtel du Continent in Paris, announced its grand opening on February 3. French stylist and couturier designed a hotel with globe-trotting atmosphere where each floor is dedicated to a different continent: Europe, Africa, Asia, America, Oceania, and the sixth floor honouring Antarctica.
"Today, whoever says "Continent" from Paris doesn't mean Europe only, but encompasses all others. To choose one continent per floor? But there are six of them! We could have considered South America on one hand and North America on the other. But we'd rather invent a sixth land: the Poles, the Arctic and the Antarctic. All six areas have been envisioned far from any anthropological or strictly ethnic preoccupation, but rather with this fanciful distance known to ancient travelers who brought back with them not only scientific information but tales and dreams too. Parisians were thus fed with fantasy legends and traditions as well as truthful information," explained Christian Lacroix, whos signed in the past a unique design for the Sofitel So Bangkok hotel in Thailand.
The hotel is located on Paris's Right Bank, just around the corner from the prestigious Place Vendôme and will have a price policy ranging from €125 ($170) to
€400 per night ($542).