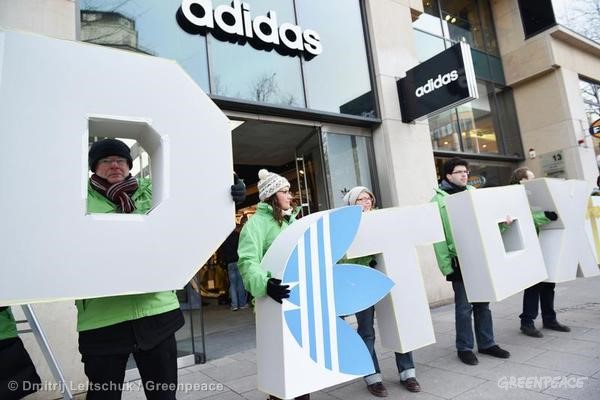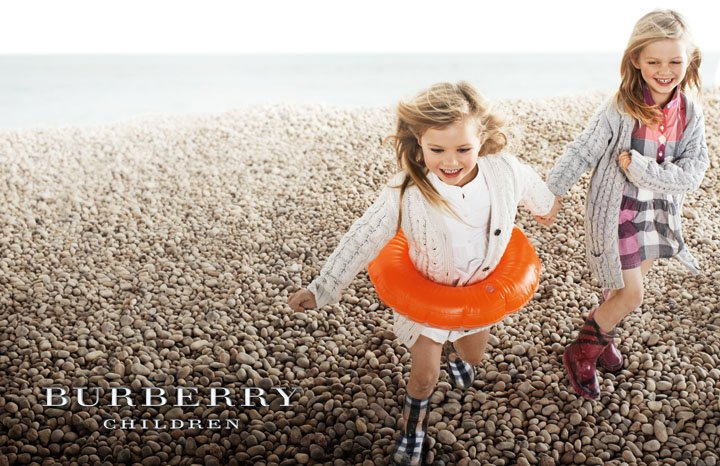 ---
This article titled "A suggestion for Burberry's next line: toxin-free fashion" was written by John Sauven, for theguardian.com on Friday 24th January 2014 15.04 UTC
During Angela Ahrendt's time at the helm of Burberry she's taken a 158-year-old label and turned it into a leading luxury brand for the 21st century. But Burberry has been left behind the curve in one respect – the harmful chemicals that can be found in its clothes.
Greenpeace's Detox campaign has already signed up 18 of the biggest major international clothing brands, from Adidas to Zara, to remove toxic chemicals from their clothing and, even more importantly, from the outflow pipes of the factories they use. But we need to do more. The international supply chains of big brands are long, complex and intertwined with each other, and so a critical mass to shift the entire industry is necessary. Our latest report on hazardous chemicals in children's clothes, called A Little Story About the Monsters In Your Closet, has shone a spotlight on Burberry, and we think they're well placed to be an important part of the solution.
In a few months Ahrendt is moving on, to head Apple's retail operations, but before she leaves I'd like to ask her to perform one final miracle: toxin-free fashion.
Angela, you have been recognised for your accomplishments from Forbes to the Financial Times, and have become a role model for young people everywhere who aspire to be leaders in business and fashion. Under your stewardship Burberry is a brand revived – its stylish design and elegant lines sought after across the globe – but unfortunately there is something woven into the fabric which needs to be unpicked.
In our report, Greenpeace tested nine children's clothing items produced by Burberry and found that all but one contained hazardous chemicals. These included nonylphenol ethoxylates (NPE), which can break down in the environment to form hormone-disrupting chemicals. Once released into the environment, many of these chemicals can have adverse impacts on human reproductive, hormonal or immune systems.
This isn't just a problem affecting Burberry consumers: these chemicals can be found everywhere, from Beijing to Basingstoke. The fashion industry's continued use of hazardous substances affects not just local communities in producing countries such as China, but also us here in the UK, polluting our rivers every time we wash our clothes, and entering into our food systems and homes via the products themselves.
We cannot guarantee that eliminating these hazardous substances will be easy, but nothing worthwhile ever is. Forward-thinking brands such as Valentino and Zara are already proving that it can be done – committing to Detox and taking credible steps to create more transparency in a notoriously murky industry. As it stands Burberry risks getting left behind.
Future generations have the right to grow up in a world free of toxic chemicals ,and we appeal to Burberry to be part of the solution, not the problem. It has already proved itself to be a trendsetter and it now has the opportunity to lead the fashion industry in a new direction by taking transformative steps today to ensure a better world tomorrow.
This is bigger than fashion. This is bigger than business. This is about the legacy that you can leave for our children. I hope Burberry will seize it with both hands.
guardian.co.uk © Guardian News & Media Limited 2010
Published via the Guardian News Feed plugin for WordPress.