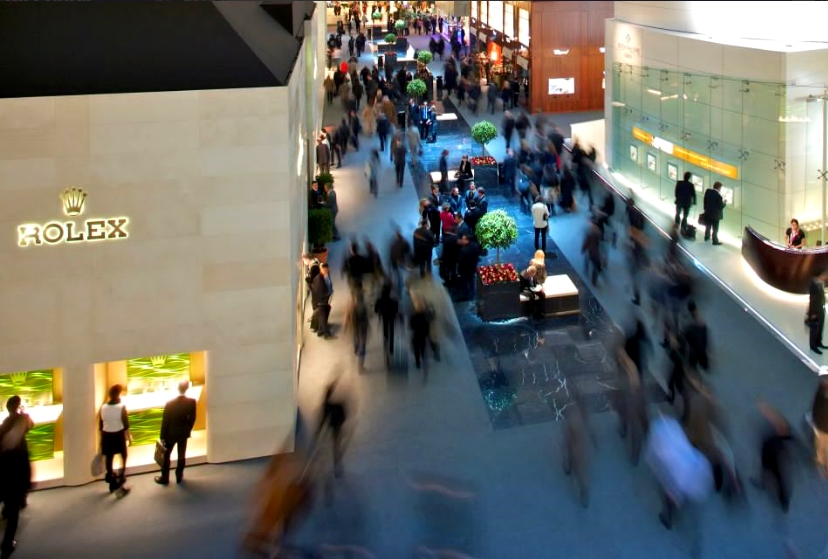 Baselworld 2012 (March 8th to 15th 2012 ) followed on from an excellent year that saw 29.8 million watches exported representing a total value of 19.3 billion Swiss francs. A unique and yet fairly logical economic case, since demand for luxury products continues to increase and the potential of certain emerging markets, including Asia and the Middle East, favours its development. While it is always difficult to anticipate results, this 40th edition of the world's most important watch & jewelry fair augurs well for positive progress in 2012. The 20 billion franc export threshold should be easily crossed and thereby represent the third consecutive growth year.
Over 104,000 visitors and 3,320 journalists strode the halls of Baselworld (160,000 m2) this year. The trends initiated in 2011 were confirmed. Vintage is once again in the spotlight. This delicate task of reviving brands' heritage involves reinforcing the characteristics of historical models while associating them with contemporary design codes. The Baselworld 2012 vintage features an extremely pure aesthetic, demurely interpreting monochrome or two-tone variations in shades of black, white or silver.
The mechanical watch and finely openworked "in-house" movements were the stars of the show, playing on the theme of transparency to reveal their intricate inner workings. Finally, straps were the focus of considerable attention and ranged from classic or brown leather to synthetic materials in a broad palette of colours. Materials, textures and colours have been rethought in order to enhance ever-greater creativity and comfort.
In 2013, Baselworld will write a new chapter in its history. The high-quality transformation has been entrusted to Basel-based architects Herzog & de Meuron, who also designed the famous Bird's Nest national stadium in Beijing. The revamped facilities are characterised by their modern sophistication and exceptional aesthetic. The new hall complex will provide a total 141,000 m2.