Sportsmanship as an attitude: Giorgio Armani Menswear collection for spring summer 2013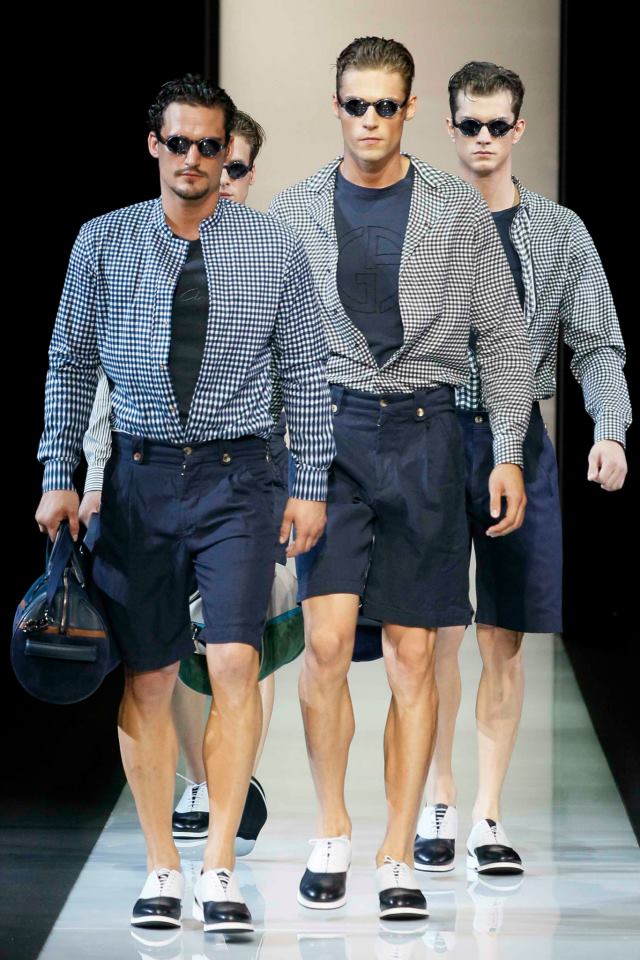 Giorgio Armani 2013 spring summer men silhouette is a natural, slightly elongated one, with four or six buttons and with unstructured, unpadded shoulders. The jackets are paired with pleated trousers – the pleats create a softness around the hips and gather around the bottom of the trousers.
The concept of sportsmanship causes a subtle metamorphosis in the clothing to create an interesting idea of hybrid fashion. The shirts, in light, stretch cotton, are tailored to become substitutes for outerwear and are enriched with amber-hued zippers and coordinated buttons, while their playful stripes and micro-checks create the impression of differing proportions. The ample knitwear is enriched with geometric detailing and can
become a jacket, another signature of the Armani style. Leather is used in an innovative way, with relief patterns or a seersucker effect for jackets and blouson jackets. Ultra-light wool garments are finished with natural-hued leather inserts.
The colour palette includes unusual shades of oat beige and contrasting pebble greys, alongside leather tone hues and ink blue – an Armani signature tone – combined with a selection of whites. The shoes in the collection are solid and sporty, a combination of a classic look with a tennis-inspired one, with a thick sole in a contrasting colour –available in tan, polished blue, shiny chocolate brown and in printed leather.