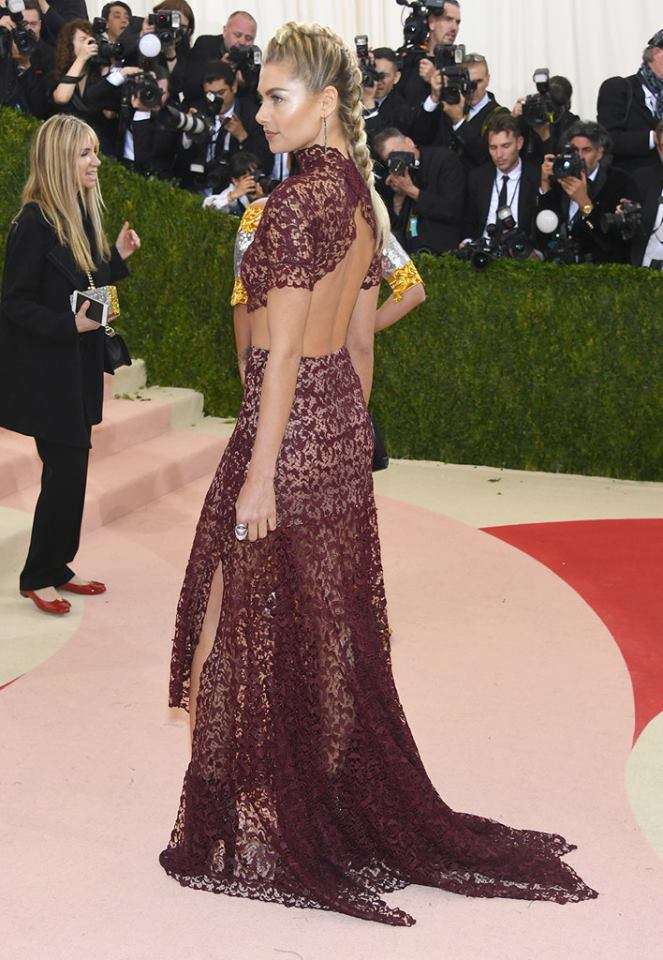 Mattia Cielo's ambitious moving jewels project has created a jewel that exists in a 'third dimension', where pure beauty is accompanied by the sensual pleasure of an object that moves in perfect harmony with the body. Stars like Taylor Swift, Jessica Hart, Paula Patton, Kacey Musgraves, Zendaya, and were spotted wearing Mattia Cielo jewels.
Mattia Cielo's collections of moving jewels presented at Baselworld 2016 embody movement and lightness: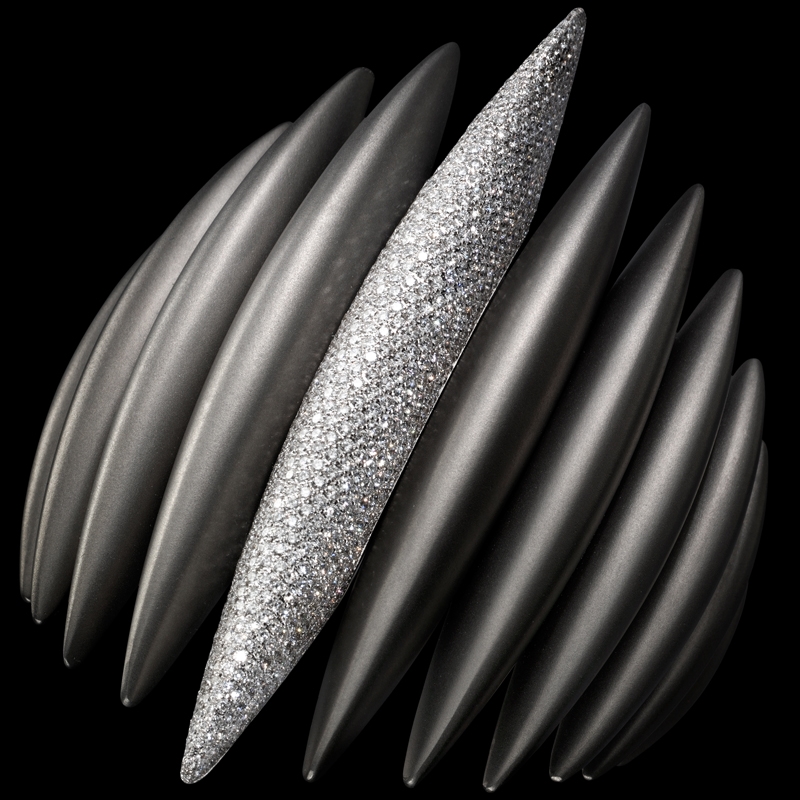 Mattia Cielo Ghiaccio.
The collection that blazed the titanium trail in jewellery, teaming amazing wearability withbold shapes, is here expressed in the distinctive modularity of the shuttles that rhythmically makeup his jewels. Research pushes towards new techniques that produce gorgeously precious yetlightweight objects.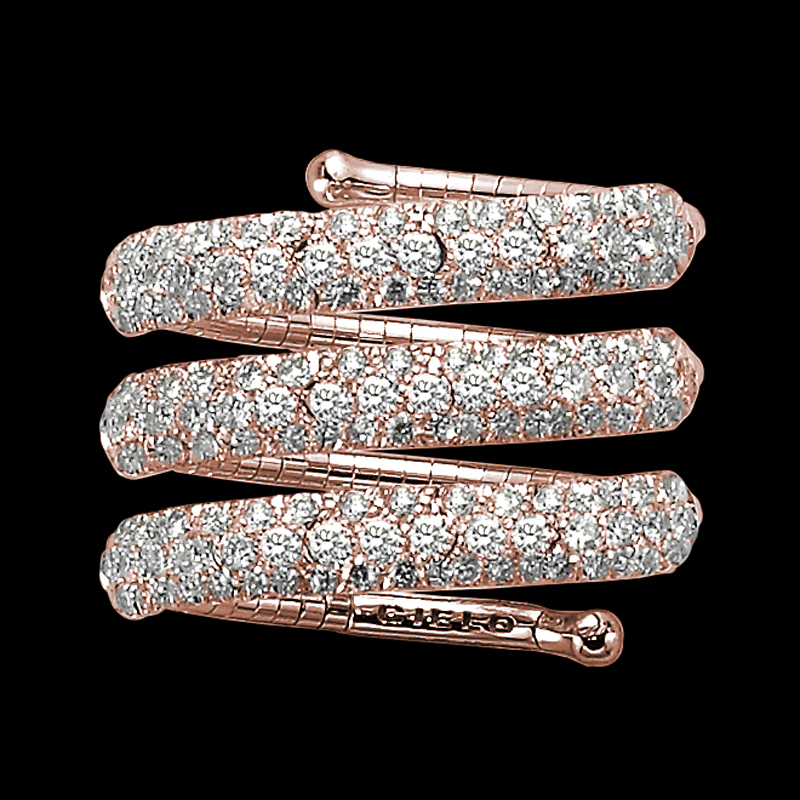 Mattia Cielo Rugiada:
Launched in 2011, this soon became a bestselling collection thanks to the extraordinary versatility that makes these jewels so easy to wear. After the versions in diamonds, colouredstones and pearls, this year Rugiada sees the addition of the playful lightness of little drops of gold,strung along the delicate edge of these new jewels.
Mattia Cielo Iguana.
Perhaps one of the most ambitious projects in the entire "Mattia Cielo revolution", Iguana has all the provocation of an apparently classic jewel, while being easy to wear and soft thanks to the suspension technology used in its manufacture. Gold and diamonds capture the light, embrace the body and follow its movements, giving the wearer the real luxury of uniqueness.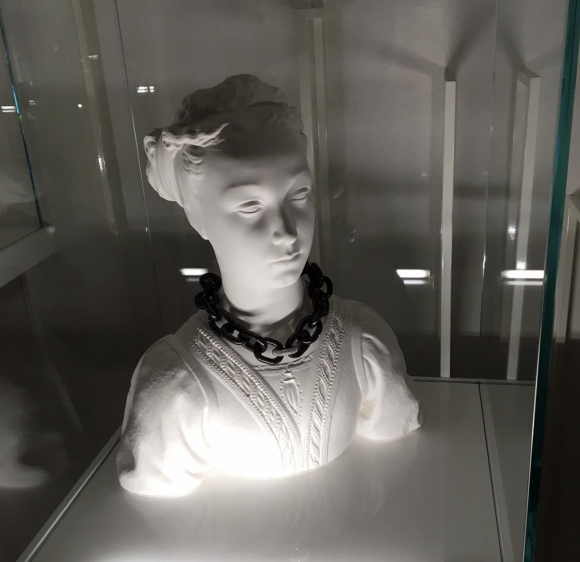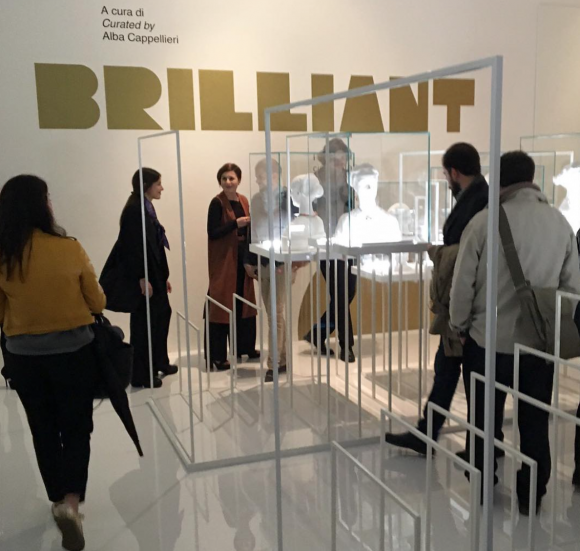 Beauty and preciousness, technology and tradition: the combination that has always featured in the creative path of Mattia Cielo finds its perfect setting in the design and architecture venue par excellence, the Triennale, at the Brilliant! The futures of Italian Jewelry exhibition from 2 April to 12 September.
The jewel featured is the necklace in carbon and white diamonds from the Vulcano collection, designed by multi-award-winning creative director Massimiliano Bonoli. More than a jewel, this is an avant-garde sculpture with sophisticated simplicity and great ease of wear thanks to the natural lightness of carbon, which in this innovative project makes its appearance in the world of jewellery.
This is Mattia Cielo's second time at the Triennale, one of 50 names selected from the jewellery scene, who like him meet challenges in this sector with untiring experimentation and research.