The third Geneva Time Exhibition, which closed here on Friday 20 January, proved again its success. Nearly 6'000 persons in all – watch professionals, collectors, international media and passionate public – attended the Fair devoted to the Art of Making Time and admired the creativity of its 52 exhibitors.
The enthusiastic response re-affirmed GTE's status as one of the most important events in the watch calendar.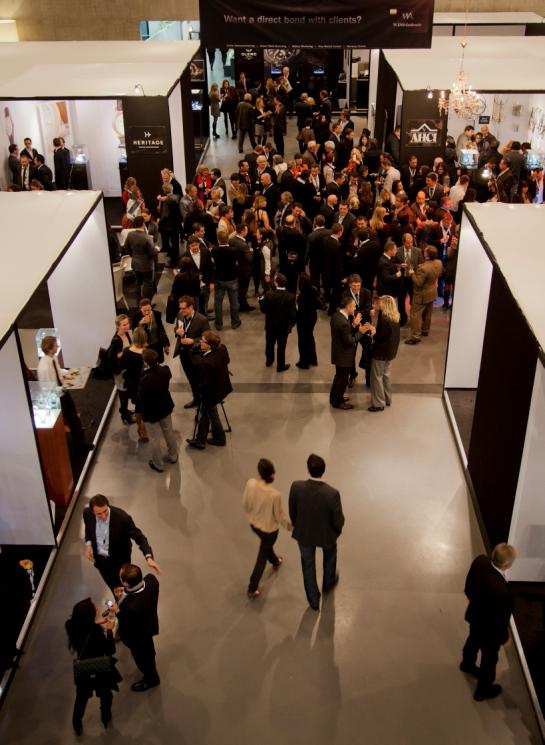 An overwhelming majority of GTE 2012 exhibitors declared themselves very satisfied with feedbacks from their clientele, with any number of de luxe timepieces snapped up at the Fair.
Some exhibitors say they really have increased their turnover compared to when they used to exhibit their collections in hotels,' says the Director of Geneva Time Exhibition Florence Noël.
GTE 2012 acted as a veritable watch laboratory,alive with daring concepts and exciting innovations, and will long be remembered for the exceptional creativity of its craftsmen and their imaginative new timepieces, technical feats, and ability to reinterpret traditional codes, pushing luxury watchmaking to the limit.
At Espace Hippomène, in a warm and friendly atmosphere much appreciated by
both exhibitors and visitors, the Fair a great success with the GTE.
Superwatch Awards Ceremony accomplished watches, in the design and
technical categories. A total of 800 guest attended the event. Ambassador of the ceremony,Champion the World Open Water Swann Oberson gave the awards to Heritage Watch Manufactory (Technics)
and Cabestan (Design).