A new luxury hotel opening for Kuwait: The new focal point of the city's elite social scene.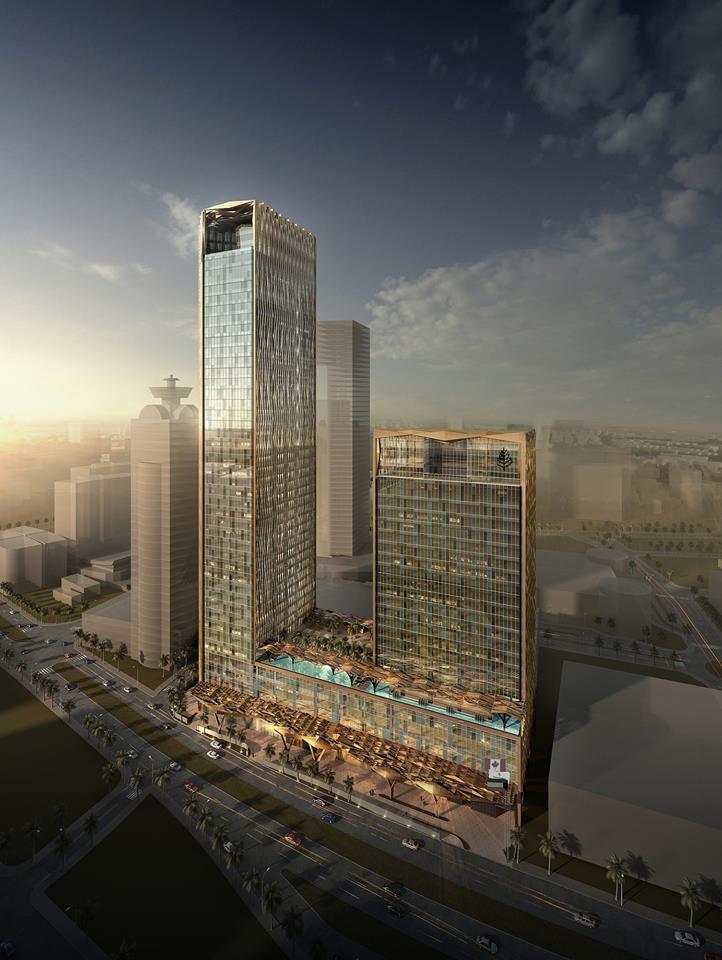 Featuring two soaring glass towers, the 140,000 square metre (1.5 million square foot) Burj Alshaya complex in the heart of downtown Kuwait City will combine modern architecture, avant-garde luxury and bold design cues to create a prestigious backdrop for business and a new focal point of the city's elite social scene. The 284-room Four Seasons Hotel will be located in the Burj Alshaya's 22-storey Eastern Tower.
Soon Kuwaiti travellers, already very familiar with Four Seasons properties internationally, will have an opportunity to experience at home what they have come to know and love about Four Seasons – the highly personalised service and attention to detail that marks every Four Seasons experience.
Four Seasons Hotel Kuwait at Burj Alshaya will offer both indoor and outdoor pools, creating an urban resort oasis complete with a poolside waterfall, lush greenery and outdoor cabanas. The Hotel will also feature a world-class spa, yoga studio and state-of-the-art fitness centre as well as two ballrooms and a range of conference and banqueting rooms able to welcome up to 2000 people.
The Hotel will also include five dynamic food and beverage offerings, attracting local and international gourmands alike. A rooftop pan-Asian restaurant, open-kitchen Italian restaurant, sleek lobby lounge, and poolside restaurant are among the outlets that the Hotel will offer.
The 43-storey Western Tower, set to open in 2018, will provide a new high tech corporate headquarters for the Alshaya group of companies, including offices for employees of its retail franchise business – which operates 70 international retail brands in over 3,000 stores across the Middle East, North Africa, Russia, Turkey, and Europe, and which employs more than 46,000 people.