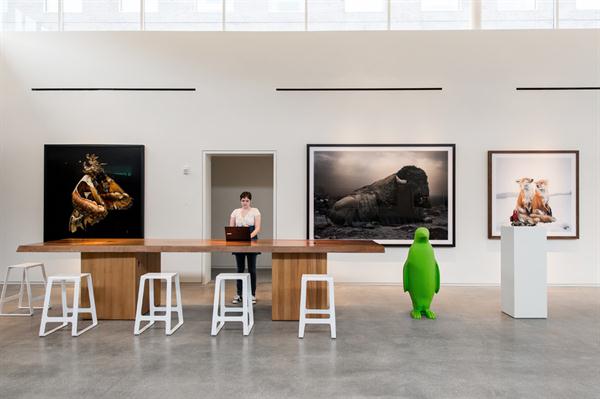 A larger-than-life beagle, a historic ferry and a subterranean B&B are on the list of 10 quirky accommodations in the U.S. compiled by TripAdvisor. Travelers seeking a unique lodging experience can hunker down in one of these far-out accommodations, which include a larger-than-life beagle, a historic ferry and a subterranean B&B.
"For travelers who want a truly unique experience on vacation and stories to tell for a lifetime, these funky properties will surely fit the bill," said Brooke Ferencsik, director of communications at TripAdvisor.
Masterpiece Hotel: 21c Museum Hotel Bentonville, Bentonville, Arkansas
Located 200 miles northwest of Little Rock, this boutique hotel features its own museum for true art aficionados. Travelers will marvel at the rotating collection of contemporary exhibitions and dynamic installations, and will be equally inspired by the lodging's gracious guest rooms designed by renowned architect Deborah Berke.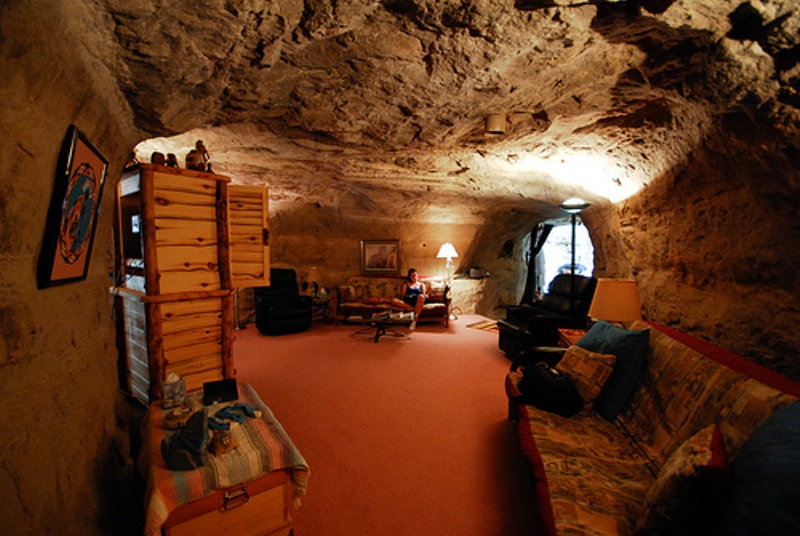 Caving Inn: Kokopelli Cave Bed and Breakfast, Farmington, New Mexico
Located 70 feet below the ground near the Four Corners region of the U.S., this one guestroom bed and breakfast offers more than the average digs. Travelers are invited to experience the 1,650 square foot dwelling that boasts Southwestern style furniture and décor, a full kitchen, washer/dryer, and even a relaxing flagstone hot tub.

Variety Show: El Cosmico, Marfa, Texas
Located in the southwest region of the Lone Star state, this 18-acre property gives travelers the option to stay in a trailer, tent or teepee. Restored trailers are complete with marine-varnished birch interiors, an eclectic collection of furniture and comfortable amenities including fans, heaters, refrigerators, and cooking supplies.
Ferry Tale: Yankee Ferry, Red Hook, New York
Floating on the Hudson River in the Red Hook area of Brooklyn, this 1907 steel-hulled passenger vessel invites travelers to climb aboard and rest their heads in its spacious quarters. Guests can check out the boat's "Polka Dot Garden" that boasts a variety of veggies while enjoying magnificent views of Manhattan.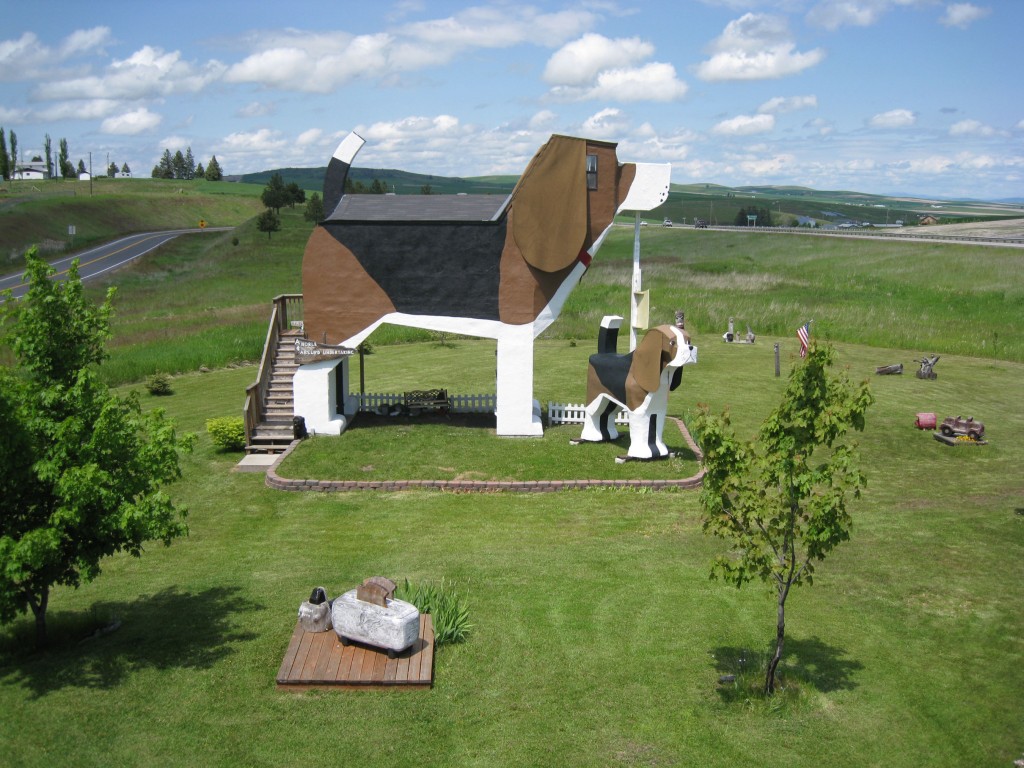 Ruffing it: Dog Bark Park Inn, Cottonwood, Idaho
Travelers visiting this bed and breakfast located 200 miles north of Boise will be glad to be in the doghouse. Guests are warmly welcomed as they enter the B&B built in the shape of a giant beagle, affectionately named "Sweet Willy," and make their way to the loft room located in the pooch's head. Amenities include complimentary breakfast, air conditioning, and as a pet-friendly property, lots of tail-wagging fun.

Lighthouse Living: East Brother Light Station, Point Richmond, California
Situated on a strait between San Francisco and San Pablo Bay, this Victorian lighthouse offers a romantic, one of a kind stay. Following a 10-minute ferry ride, travelers will immerse themselves in the stunning scenery and lavish guest rooms, and relish the exquisite, fresh fare.
Back to School: McMenamins Kennedy School, Portland, Oregon
Travelers will get a lesson in some old-fashioned fun at this converted schoolhouse. Fifty-seven former classrooms, still adorned with chalkboards, now house plush beds for guests to rest to their heads. Those interested in extracurricular activities can view a movie in the former auditorium or sip a beverage at the "Detention Bar."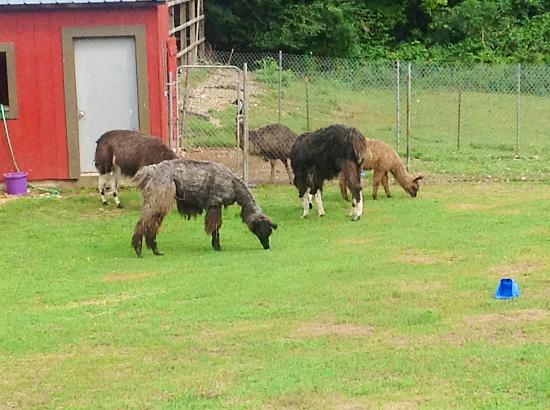 Nature Nook: Starlight Llama Bed and Breakfast, Florence, Massachusetts
Twenty miles north of Springfield in western Massachusetts, travelers can connect with nature while enjoying an off- the-grid experience. Running on solar power and recognized in the TripAdvisor GreenLeaders program, guests at this bed and breakfast are invited to socialize with the property's animals including emus, peacocks, and of course, llamas.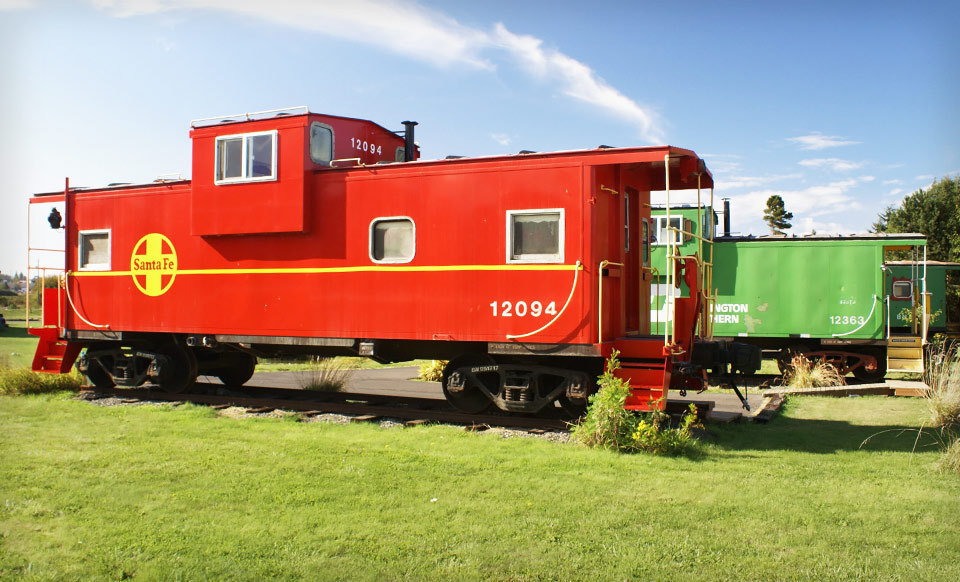 Train Spotting: Red Caboose Getaway, Sequim, Washington
Located at the picturesque junction of the Olympic Mountains and the Dungeness River, this locomotive lodging offers spectacular scenery atop of tracks. Travelers can climb aboard six themed caboose cars refurbished with modern amenities including mini refrigerators, hot tubs, and a collection of train-travel movies, and later enjoy a gourmet meal at the "Silver Eagle" zephyr dining car.

Houseboat Haven: Green Turtle Floating Bed and Breakfast, Boston, Massachusetts
Moored in Boston Harbor, this floating houseboat offers travelers a comfortable rest on the water. After a day of touring nearby sites along the Freedom Trail, guests can enjoy stunning views of the Boston skyline or unwind with luxurious amenities in one of two suites that offer private bathrooms, in-room kitchenettes, and Wi-Fi.