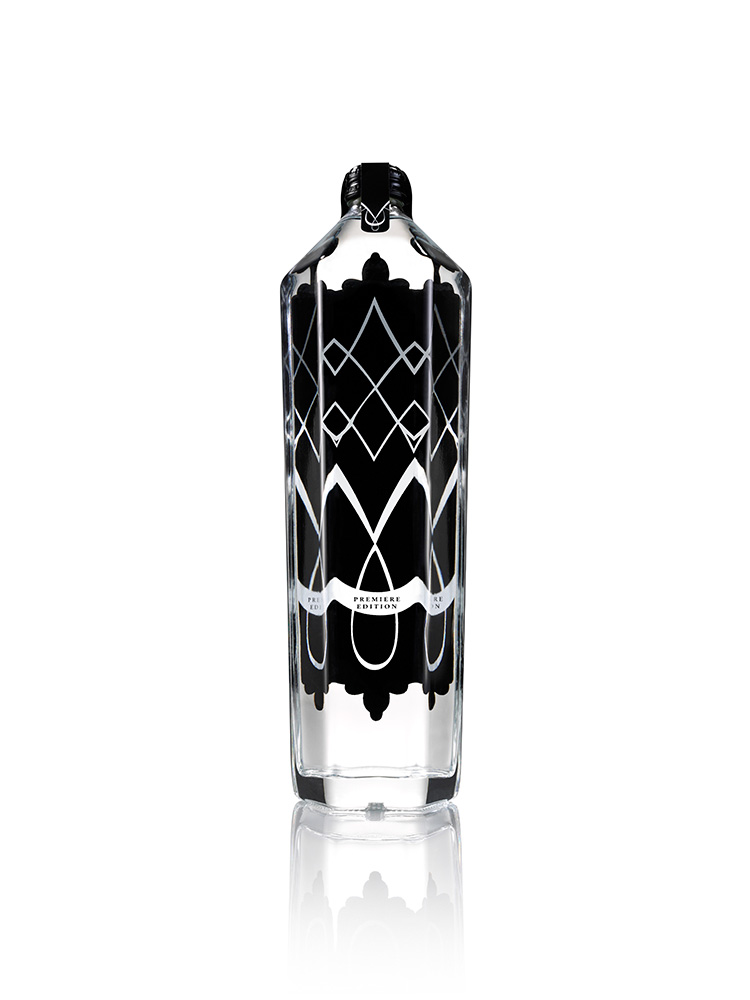 Martin Riese, the world-renowned water sommelier, led a taste design team to create Beverly Hills 9OH2O, the world's first sommelier-crafted water.
Considered "the champagne of waters", Beverly Hills 9OH2O was designed by world-class sommeliers expressly for fine dining, special events, and exclusive gifting. Pristine spring water from high up in the Northern California Mountains is crafted with natural minerals using a proprietary patent-pending formula. The crafting process results in a 7.5 pH alkalinity, perfectly-balanced minerals, and a silky smooth, incredibly crisp, exceptionally fresh taste profile with overwhelming appeal across the entire consumer spectrum.
Beverly Hills 9OH2O's brilliant diamond-like glass bottle is hand finished and triple-sealed to ensure exceptional purity, freshness, safety, and authenticity. The process is completed with an individual inspection by white-gloved quality specialists. "Only the absolutely perfect survive this supreme best-of-the-best challenge, thus becoming certified with the prestigious Beverly Hills 9OH2O signature label," says Jon Gluck, Beverly Hills local and founder and president of Beverly Hills Drink Company. He continued, "Our vision was to bring to the world the extraordinary beauty, exquisite taste, and true luxury of the iconic Beverly Hills, California."
Beverly Hills 9OH2O is made available in limited editions of 10,000 individually numbered glass bottles. Each edition features unique custom art.