Most attractive brands, fashion consumption and design adoption in 20 Cities in China: Trends Media Group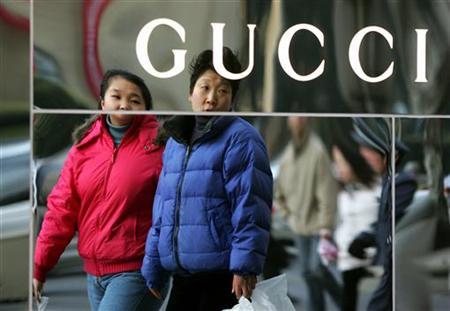 China's largest fashion and lifestyle publisher Trends Media Group has released its new reports on fashion consumption and industry developments based on an annual survey in 20 Chinese cities. The survey unveils the top 10 most attractive brands and designers, and ranks cities by expenditures on fashion goods and services. The survey further found that designer brands have been widely adopted and expenditures in Tier 2 and Tier 3 cities are rising, with consumption in some categories surpassing Beijing and Shanghai.
Key findings are:
Beijing ranks highest in number of luxury stores and fashion activities in 20 Chinese cities
Shanghai outperformed Beijing as top fashion city
Shanghai surpassed Beijing in 2012, and Tianjin is the most satisfied city in store services
43% of Chinese fashion customers purchase designers brands
Chanel Ranked No. 1 in apparel and cosmetics brands in China
Chinese "new wealthy class" is low in brand loyalty; more than half are inclined to change brands
Opportunities are ahead for Chinese designers
Chanel ranked No. 1 apparel brand in 15 Chinese cities
Rolex ranked No. 1 watch brand in 16 Chinese cities
Chow Tai Fook ranked No. 1 jewelry brand in 10 Chinese cities
BMW ranked No. 1 auto brand in 13 Chinese cities
Designs and couture widely adopted by Chinese luxury consumers
Nanjing outperformed Guangzhou and Shenzhen as the third fashion city in China
Tianjin fashion expenditures grew fastest, ranking No. 3 for consumer goods, passing Shanghai and Beijing
Nanjing ranked No. 2 in lifestyle and leisure expenditures, after Shanghai and ahead of Beijing
Shenyang's middle-class will spend 88% of total income on fashion
Qingdao's middle-class and wealthy spent RMB7.3K on social activities
Chengdu's middle-class and wealthy spent RMB4.6K on sports and outdoor activities
Shenzhen's middle-class and wealthy spent RMB5.5K on leisure and entertainment
Nanjing's middle-class and wealthy spent RMB12K on apparel
Shanghai's middle-class and wealthy spent RMB8K on accessories, RMB10K on jewelry, RMB8.7K on watches, and RMB8K on cosmetics.