The World's First Official Electric Treadmill Bike let you walk four times faster.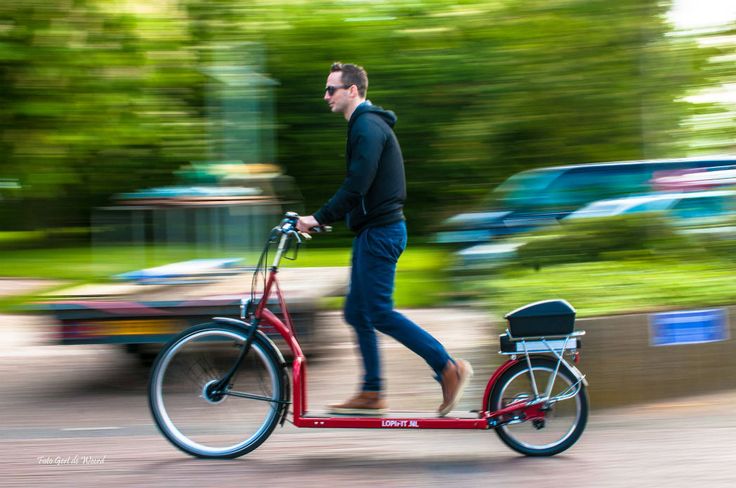 Provided with a powerful electric driven Quantum Motor, the Lopifit Treadmill Bicycle brings an innovative and intelligent way of transport. With its electric assist in combination with the gear, Lopifit Treadmill Bicycles boost your walking pace and is a good companion for those of you who are health conscious.
"Lopifit started as a small idea when I was training in the Gym. How can I use the treadmill outdoors? What about a treadmill on wheels? So from my living room I started to make my first Lopifit and took my exercise outdoors," explained Bruin Bergmeester, the inventor of the new Walking Bike.
"With the electric assist it takes no more effort to walk then "a walk in the park". The electric assist in combination with the gear is boosting your walking pace up to the speed of a regular bike," say Lopifit creator.
When you are walking on the Lopifit, you push the treadmill backwards with your feet. A sensor is registrating the movement off the treadmill and gives a signal to an electronic device which will activate the motor. The motor now supports you to continue the walking movement. Using the brake will shut off the motor immediately. If you are going downhill a freewheel function is activated.
With a high quality robust steel frame made from sustainable material and a Shimano transmission, the world's first official electric treadmill bike offers a maximum range of 55 km. The display has a bar which shows you the status of the battery.