Be a light to the world. 2014 Victorinox Swiss Army Night Vision.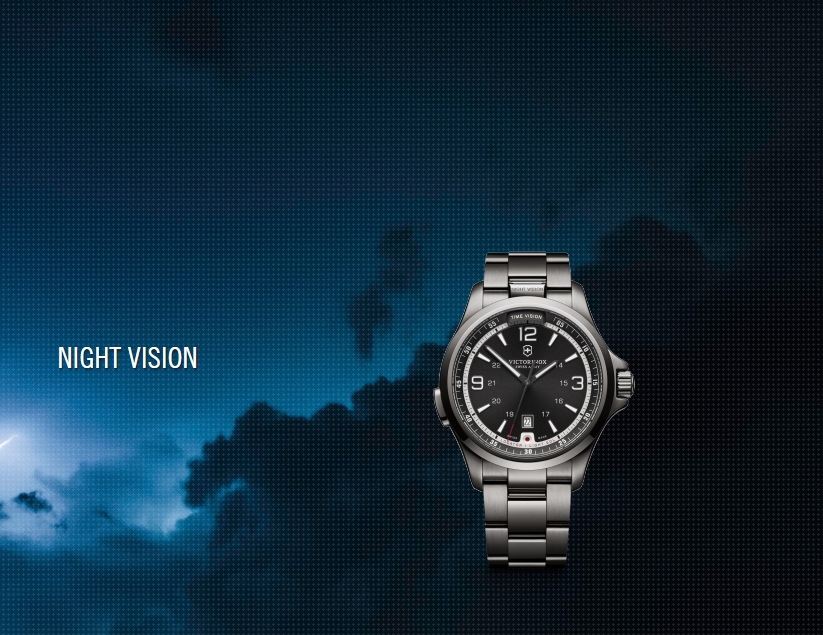 Do not ignore the darkness. Rather, learn from it, and create light with the right tool. We are more than happy that sporty classic Night Vision, a bestselling success from Victorinox, the original Swiss Army knife maker, is back with its avant-garde lighting feature and a noble mission to illuminate the darkest nights and footpaths. With this watch which first appeared in 2003, extended light, signal, optimal time reading, innovative dial illumination, locator and battery-end-of-life indication, and even a SOS rescue signal, are all at our fingertips. A true favorite for men who venture out. For 2014, the luminous and versatile Night Vision has two new expressive outfits – "Black Ice" PVD steel and black leather strap. The iconic model equipped with an exclusive LED module can, literally, see in the dark, offering six lighting functions.
This high-performance timepiece makes riding the urban or wild waves easier. Like all watches of the Ibach based house, the Night Vision offers a reliable and tested formula of Swiss Made quality standards for ultimate functionality. Functionality is the mantra of the 2014 Night Vision and all Victorinox watch and travel gear ranges. As you can see the timepiece is combining the advantages of state-of-the-art Swiss watchmaking (Quartz movement Ronda 705), the functions of a skilful tool, and a captivating utilitarian design enhanced by two new bracelets. Design is not just what it looks like, design is how it works. All the functions of the watch can be operated intuitively using a push button located between 8 and 9 o'clock on the 42mm stainless steel case water-resistant to 50 meters / 164 feet.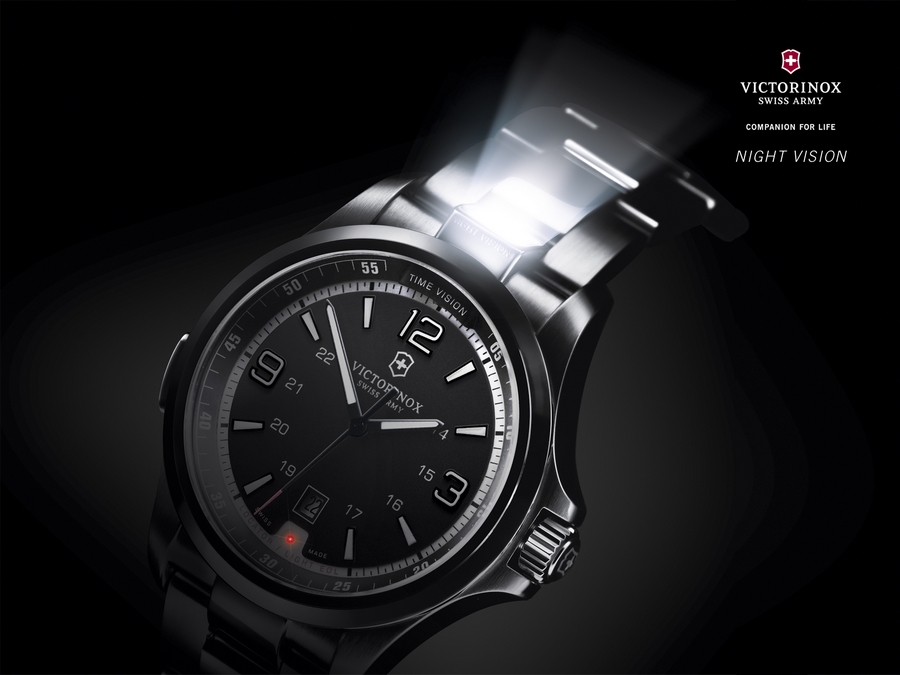 As Victorinox says about the Night Vision, "the fact that it has for many years been among the house's bestsellers is not just a coincidence". Functions that go beyond a simple time display are the reason. The creators of the 2014 Night Vision included two separate bateries for the time and the six lighting functions: "Dial illumination mode";
"Extended light mode"; "Strobe"; "SOS signal mode"; "Location mode", and "Low battery indicator." The white beam out in front is powerful to light a trail. But do not worry, the advanced lighting feature uses low-energy consumption LED technology. From the two new 2014 bracelets we opted for the black leather strap that brings a subtle elegance note to the equation.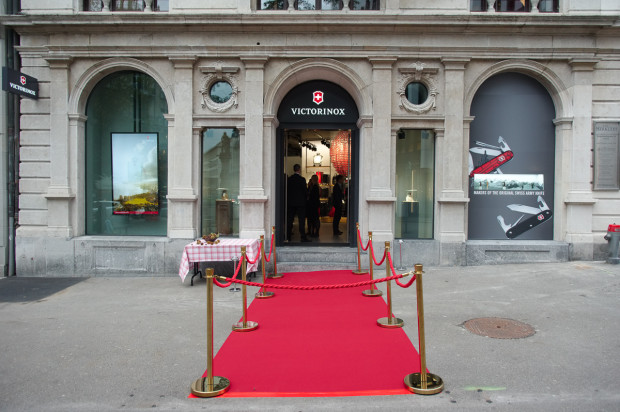 2014 was a really victorious year for Victorinox. The latest Victorinox I.N.O.X watch made impression and history with unparalleled durability and its ability to pass through fire and sword. The qualities are indeed e x t r a o r d i n a r y. We should also mention that Victorinox Swiss Army just celebrated the opening of a new flagship store in the heart of Zurich (Rennweg 58). What we liked here is the special area dedicated to cutlery and the famous pocket knife. At the interactive knife station designed especially for this store you can design your personal Swiss Army Knife. Next stop? Adventure.
We have a last 2014 Christmas wish related to Victorinox Night Vision watch. To have as soon as possible some versions for women.

2LUXURY2 partnered with the brand to write this article but every word is ours.