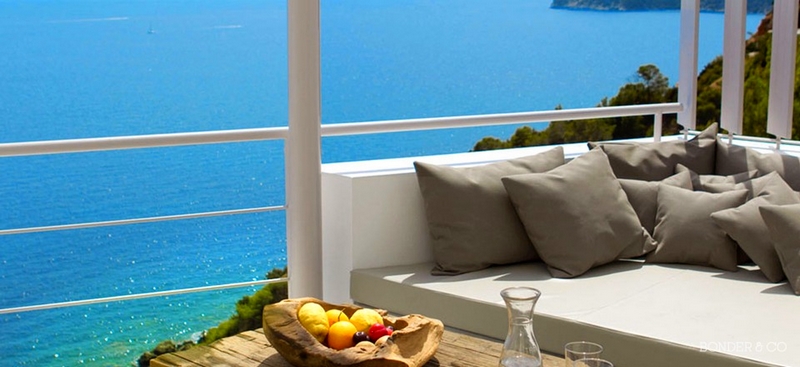 Exclusivity and privacy are what most of the luxury travelers look for when finding a place to enjoy their holidays. Extraordinary sea views and personalized services are other important priorities, too.
If you're one of these luxury enthusiasts, have a look at the list below with the selection of the best Mediterranean private islands relayed by Bonder&Co, a company specialized in luxury high quality services from property rental and exclusive villa concierge to luxury wedding management and events productions.
There aren't many private islands in the Mediterranean Sea, but the few that are available are as exotic and exceptional as the Caribbean islands. Looking at the Tagomago Island in Ibiza I realize that you don't have to travel over the ocean to find a magical island; Southern Europe offers impeccable and exclusive treats as well.
Find below the most exclusive private islands and tell me which one you would choose to have the most amusing holidays in your life.
The prices are approximated. They're stated for a 6-night stay and may change according to the season and number of guests.
Tagomago, Ibiza, Spain (From £220,000)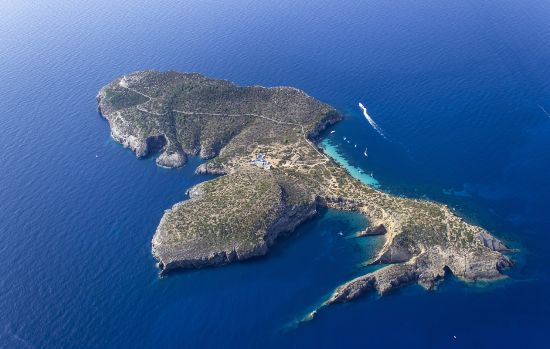 Tagomago is undoubtedly one of the most exclusive private islands of the Mediterranean Sea and it's situated just 900 meters from Ibiza. This privileged island is perfect for jet setters seeking ultimate luxury and absolute privacy. In the center there's a luxury villa to rent with 5 bedrooms and spacious living, dining and outside areas. And in case you get bored, you can visit the beach bar on the coast serving fresh dishes in lovely bohemian ambience. Moreover, you have plenty of toy choices with which to enjoy your time on waters around the island such as stunning yacht Mangusta 108, two jet skis, two ribs and a powerful fishing boat Boston Whaler 320. You can't get more exclusive experience in Mediterranean Sea than Tagomago.
Isla de Sa Ferradura, Ibiza, Spain (from £122,000)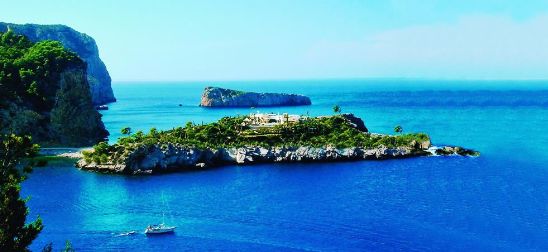 This island is located in the Bay of San Miguel, attached to the coast of Ibiza with an access road. Sa Ferradura has been transformed into a gorgeous hacienda able to accommodate up to 14 people in majestic luxurious living space and seven beautiful bedrooms. Moreover, you can enjoy the private beach, water sport equipment, private boat and a beach bar or swim through a fairytale waterfall into subtropical lagoon and relax in in a separate cave complex offering sauna, whirlpool and many other relaxing treatments. After you can spend the evening on the roof terrace garden and relish delicious dinner as the real jet setters do.
Li Galli, Italy (from £220,000)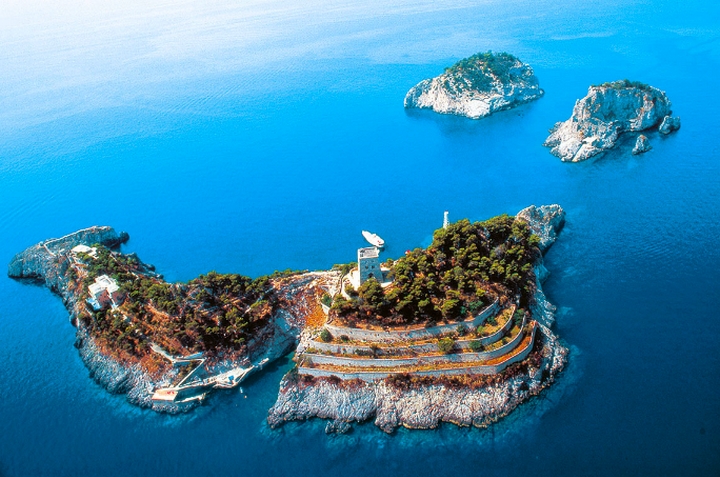 Li Galli, another Mediterranean treat available for rent, it's a UNESCO World Heritage site; a truly magnificent private island of the Amalfi coast. With two villas and the white house, the resort provides 12 guest bedrooms, spacious areas, impeccable Mediterranean design and amazing views. The island is only available by the week, so plan your holiday in advance, take a helicopter and enjoy this celebrity spot in style.
Isola Marinella, Sardinia, Italy (for sale)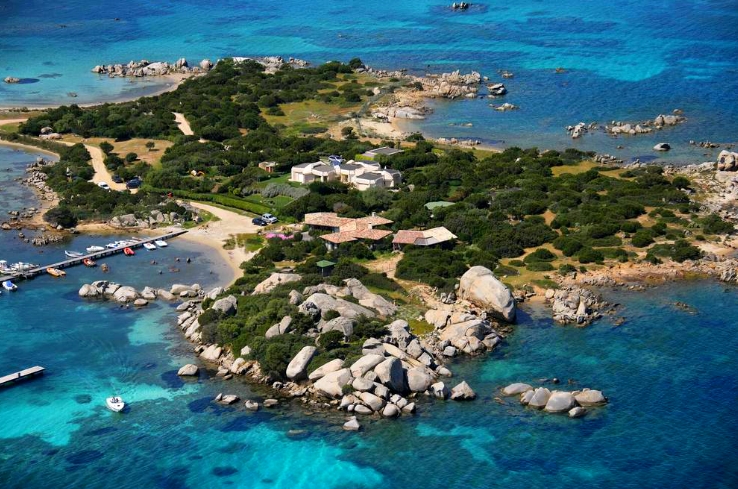 Have you ever dreamed about being in an island paradise with crystalline waters at private beaches and hidden coves? Isola Marinella is one of these islands that many people dream about. It's easily accessible by car and close to town Porto Rotondo so famous for its exclusive marina. The resort offers a true luxury experience when lounging in one of the two stylish villas, set in natural pine gardens. One of them serves as a main residence of attractive 9,300 square foot and the second one as a yacht club with two guest accommodations. If you're interested in your piece of luxury, this exclusive island is for sale.
Argironisos, Greece (from £340,000)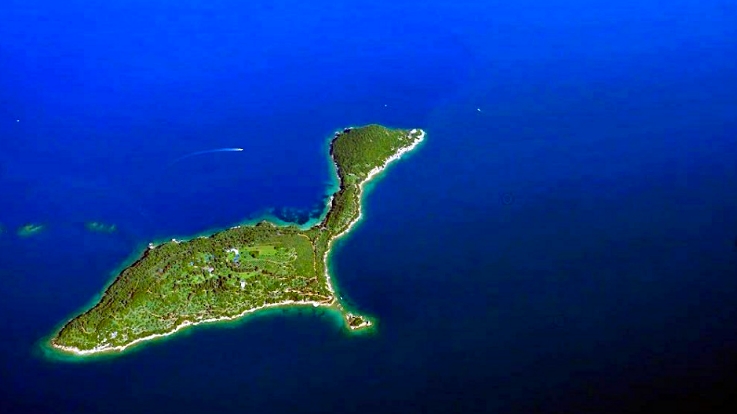 This destination is a true holistic heaven also called Silver Island and it's comprised of a church, lighthouse and traditional Greek home. This is an enchanting island where modern distractions are not allowed as this place is dedicated to yoga retreats for 12 people offering sublime tranquility. The island is owned by two charming sisters who will take care of you for your whole stay, serving vegetarian dishes from locally sourced ingredients, teaching you how to relax in nature and enjoy the quiet. Perfect destination for a private healthy retreat with your best friends!
As you see private islands are the perfect touristic destinations for those who love the most exclusive luxury places and expect to get the best personalized services.