Partnerships that meld contemporary lifestyle and authentic heritage.
Virgil Abloh for Moët & Chandon: Moët & Chandon Nectar Impérial Rosé.
Champagne Maison Moët & Chandon unveiled the exclusive collaboration with Virgil Abloh. Virgil Abloh, who became artistic director for Louis Vuitton menswear in spring 2018, has signed his first collaboration with a Wines & Spirits Maison, a collection of custom-designed bottles of Moët & Chandon Nectar Impérial Rosé.
Virgil Abloh has revisited the classic Nectar Impérial Rosé bottle, giving it a white neck foil with a fine gold border. The totally see-through bottle bears the designer's signature "DO NOT DROP" message on the side while showcasing the champagne's bright coppery pink bubbles.
These unique bottles contain Moët & Chandon Nectar Impérial Rosé, which has become the champagne of choice among demi-sec lovers since its introduction in 2004. The wine has a distinctively extravagant fruitiness, density on the palate and a surprising crisp finish.
The Moët & Chandon c/o Virgil Abloh collection includes two limited edition bottles. The first is a handmade Jeroboam (3 liters), reserved to Virgil Abloh's circle of friends and family. The second is a standard 750ml "ready-to-wear" bottle, available exclusively in the United States at select stores.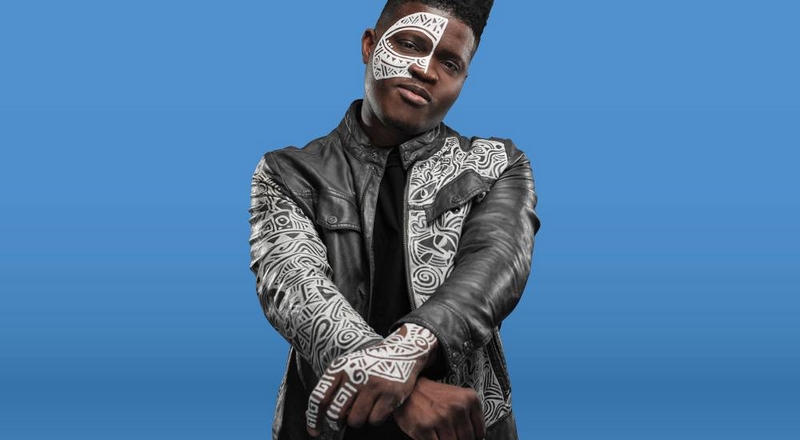 Belvedere Vodka introduces limited edition bottle designed by artist Laolu Senbanjo
Visual artist, musician and activist Laolu Senbanjo revisited the design of the Belvedere Vodka bottle, applying a texture that reacts to UV lights and drawing on "Afrosymetrics" design to express the pristine water and Polska rye used to make the vodka. Laolu Senbanjo has designed a striking graphic bottle for the Maison, inspired by patterns and symbols from the Yoruba cultural heritage.
Sales of the bottles – available in 70cl, 75cl, 1l and 1.75l sizes – will support the organization (RED) and the Global Fund to Fight AIDS during their missions in Africa.
A prominent figure on the New York art scene, Laolu Senbanjo is known especially for his body paintings, which are featured in a clip from a song on Beyoncé's album Lemonade. In addition to the pop diva, he has collaborated with artists such as Alicia Keys and Seun Kuti, has figured on the cover of the Washington Post and had feature portraits in the New York Times, Vogue and The Guardian, as well as on CNN and the BBC. While renowned flimited edition bottle or his body painting, Laolu's mantra is "everything is my canvas" and he has worked on walls, sneakers, installations and more.