"Bugatti's design DNA has reached a new stage in its evolution".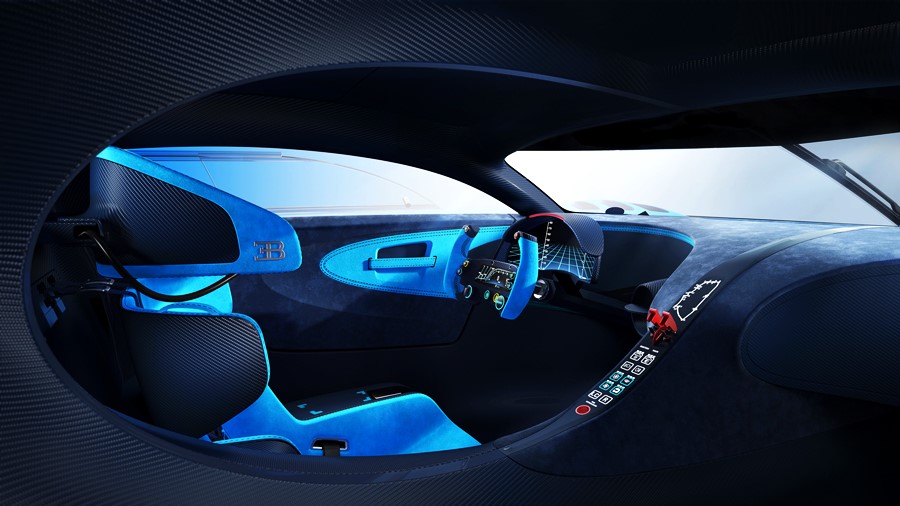 A new Bugatti project will make the sports car luxury brand available to fans, gamers and high-performance aficionados
throughout the world.
Following the sale of the 450th and final Veyron this spring, Bugatti announced a virtual project developed by the luxury super sports car brand in cooperation with the creators of the Gran Turismo video game, probably the world's most successful video racing franchise. For the first time, Bugatti will be represented in the "Vision Gran Turismo" category. This will make the extremely exclusive brand available to millions of car fans and Bugatti enthusiasts throughout the world. In addition, the "Bugatti Vision Gran Turismo" project will give an outlook of Bugatti's new form and design language. This virtual project is to be presented at the 66th International Motor Show (IAA) in Frankfurt from September 17 to 27, 2015.
The Veyron series, which was limited to 450 vehicles and is now sold out, has been delivered to a small group of selected customers. This is in contrast with millions of Gran Turismo fans, the PlayStation franchise having enjoyed over 70 million units sold since its inception in 1997.
"Bugatti has developed an exciting concept for 'Vision Gran Turismo', and naturally it is a high-performance vehicle
with a fascinating design. The level of attention to detail shown in the technical implementation by Bugatti has
really impressed me," said Kazunori Yamauchi, Senior Vice President of Sony Computer Entertainment and President of Polyphony Digital, Gran Turismo video game creators.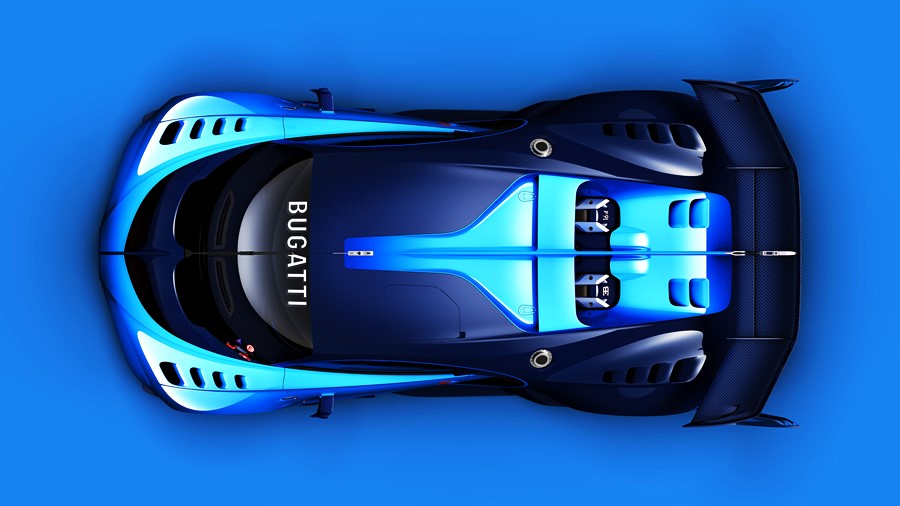 "With the 'Bugatti Vision Gran Turismo', we have not developed a fantasy product of the type which is normally seen in
this category of the game," explained Achim Anscheidt, head of the Bugatti design team. "We had the clear goal of developing a vehicle which could also be driven on a real race circuit if it left the virtual world. 'Bugatti Vision Gran Turismo' stands for authenticity."
"Bugatti's design DNA has reached a new stage in its evolution," Anscheidt announces. "In view of the nature of the project, our concept car for 'Vision Gran Turismo' will be exaggerated and extremely performance-oriented. Even so, the progressive design language will give an impressive demonstration of the path to be taken by Bugatti design over the next few years."