Edible science and high art – The making of elBulli shared in Ferran Adria's cookbook opus.
The final and most creative chapter for the El Bulli restaurant.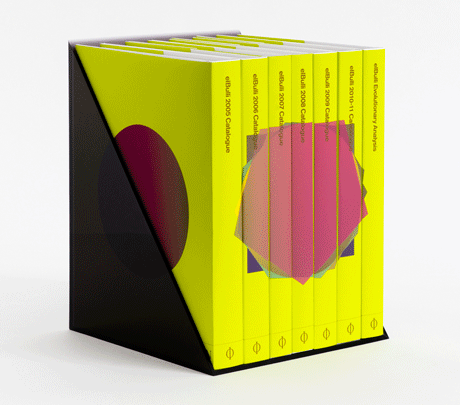 Every recipe from the last seven years of elBulli (Catalonia, Spain), the world's most creative restaurant, is shared by Spanish culinary celebrity Ferran Adria in a seven-volume opus in "elBulli 2005-2011" published by Phaidon and scheduled to be released March 2014. From 1997 to its closure, the famous restaurant held three Michelin stars. ElBulli was open six months of the year, in order that the rest of the year could be spent developing a completely new menu for each season. Ferran Adria opens every volume with a photo catalogue of the dishes created during that season, adding detailed recipes, techniques, finishing and presentation. The seven-volume set is chronicling the restaurants most creative years, presenting over 750 recipes, 1,200 color photographs and Ferran Adrià's personal insights into the creative processes of his team.
The 18 kgs of edible science and high art  are presented in a custom slipcase, bringing elBulli to life and providing the only way to experience what is still considered to be the most innovative restaurant in the world. Many hours of development work went into the creation of each spectacular dish at the purpose-built elBulli workshop in Barcelona, and the gastronomic innovations of the creative team have influenced restaurants and chefs around the world.
Adria has also been working concurrently on Bullipedia, a digital encyclopedia that will rewrite the history of gastronomy. Bullipedia is set to launch in 2016.
"elBulli 2005-2011" will grace coffee tables for £425, €525, $625 USD and $750 AUS.