Ground-Breaking Electric Motorcycles Empulse And Empulse R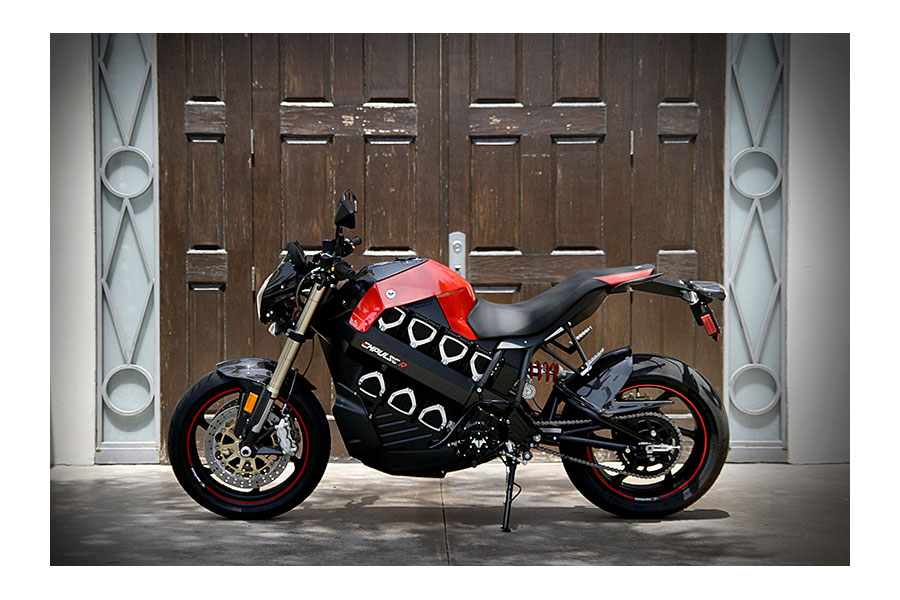 Brammo, one of the leading electric vehicle technology company headquartered in North America, unveiled at the Electric Vehicle Symposium in Los Angeles the fastest and the longest range production electric motorcycle.
At the electric vehicle industry event, Brammo has demonstrated to consumers and motorcycle insiders alike the advancements in electric motorcycling and is providing a glimpse of what is to come in the future. The Empulse is the only electric motorcycle to include a 100-mile range and 100-mph top speed as well as a breakthrough battery and powertrain system enabling a great zero-emission experience. Brammo announced also that the Empulse and Empulse R will cost $16,995 and $18,995.
Research conducted by Brammo with both customers and dealers has driven the development of the Empulse and Empulse R. As a result, these motorcycles now come with a water-cooled AC motor and fully integrated IET six speed transmission, seating for two, regenerative braking and on board J1772 Level 2 charging capability.
The two models vary as follows:
The Empulse body work is all plastic, has semi adjustable front suspension and semi adjustable rear suspension.
The Empulse R uses carbon fiber for headlight shroud, front and rear fenders, top panel and the rear light housing.
"It was important to Brammo to create a great motorcycle and we paid attention to customer feedback to create just that," said Craig Bramsher, CEO and president of Brammo. "From concept to production the Empulse product has evolved quite a bit. We are bringing you a different motorcycle that promises to be more than what our riders expected."
Brammo promised that of the first 1000 people who pre ordered an Empulse, one would be selected at random to receive their motorcycle free of charge. Last week from the first 1000 orders six finalists were selected.
True to Brammo's devotion to zero tailpipe-emission transportation, the Empulse launch event was carbon-neutral. Brammo has worked with Carbonfund.org to purchase carbon offsets to mitigate the greenhouse emissions generated by transportation, electricity use, and other resource-intensive activities associated with this event.