Christopher Bailey announces Fashion Fringe 2012 Semi-Finalists
Nominees for the coveted Fashion Fringe prize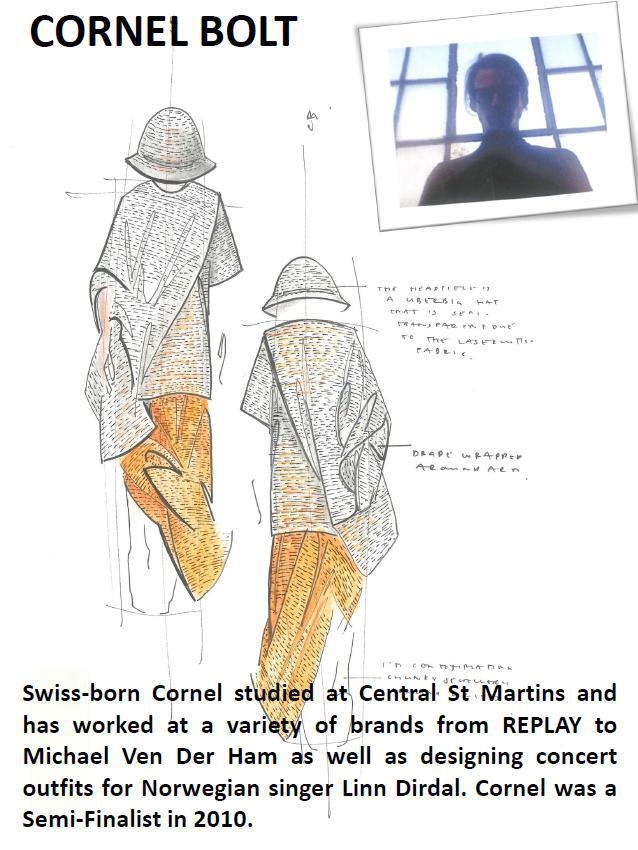 Fashion Fringe, the emerging talent platform set up by Colin McDowell, announced the ten Semi-Finalists for the 2012 award, selected by the project's 2012 Chair, Christopher Bailey, Chief Creative Officer of Burberry.
Aspiring designers submitted applications throughout March and April, in the hope of being selected for the prestigious accolade, received previously by the likes of FYODOR GOLAN, Corrie Nielsen, Erdem and Basso & Brooke. Each applicant supplied sketches of their proposed collections complete with fabric swatches, full production costings and an application form that detailed their fashion inspirations and approach to starting a legitimate fashion business.
Following an intense day of judging and careful consideration, Christopher Bailey selected ten designers to go through to the next round and commented:
"It has been truly inspiring to review the work of these incredibly bright and creative entrants – each and every one of them with such a strong expression and point of view. The submissions that we have seen today reinforce the amazing talent, energy and creativity that run through the UK and I am so proud to be able to help nurture the next generation of visionaries who will be shaping the world of design in the future."
The Fashion Fringe 2012 nominees:
Cornel Bolt (Cornel Bolt)
Dobrowolski Af Rosenborg (Heta Dobrowolski & Caroline af Rosenborg)
Dejan (Dejan Agatonovic)
Fischer (Nadine Fischer)
Haizhen Wang (Haizhen Wang)
Miyoko Kamijo (Miyoko Kamijo)
Raffaele Ascione (Raffaele Ascione)
Shu Ting Wang (Shuting Wang)
Teija (Teija Eilola)
Vita Gottlieb (Vita Gottlieb)
Fashion Fringe is an annual award platform – founded by Colin McDowell in 2003 in conjunction with IMG Fashion – offering talented emerging designers the chance to launch their label in London through a combined programme of mentoring, studio space, financial support and a catwalk show at London Fashion Week.