Elvis' private jets go up for auction.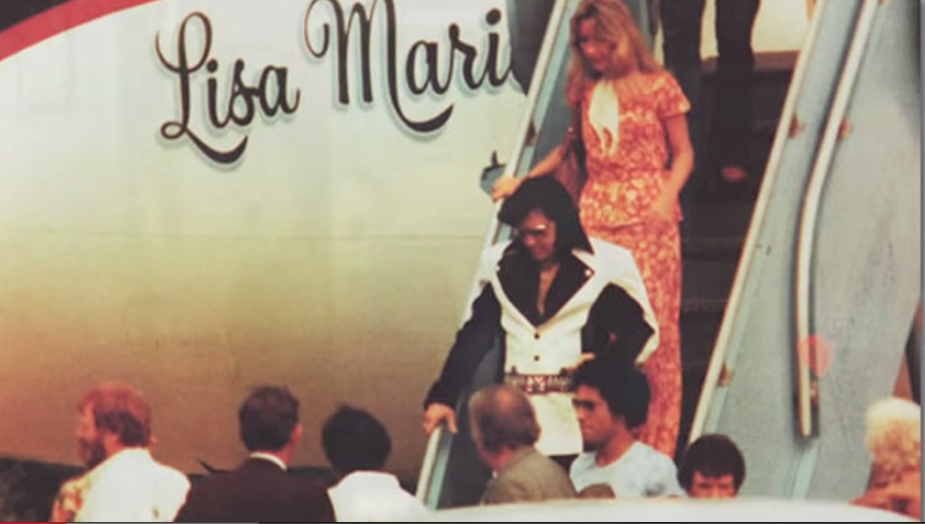 Elvis Presley's private planes, the "Lisa Marie" and "Hound Dog II, have been on display at Graceland for the past thirty years. For the very first time, collectors and aviation enthusiasts can bid through an exclusive sealed bid auction for the epitome of Graceland elegance and jet- setting rock star luxury owned and designed by the King of Rock n' Roll himself.
Elvis purchased the Convair 880 Jet from Delta Airlines on April 17, 1975 for the then very substantial amount of $250,000. After refurbishing it, the total exceeded $600,000, and he then immediately rechristened it the "Lisa Marie" in honor of his only daughter.
The Lisa Marie Convair 880 Jet was customized to include plush sleeping quarters, a penthouse bedroom with a custom-made queen size bed, an executive bathroom with gold faucets and gold washbasin, a videotape system linked to four televisions and a stereo system with fifty speakers and a conference room. The tail section of the plane featured Presley's trademark — "TCB" — for "Taking Care of Business." The color scheme was personally chosen by Elvis himself.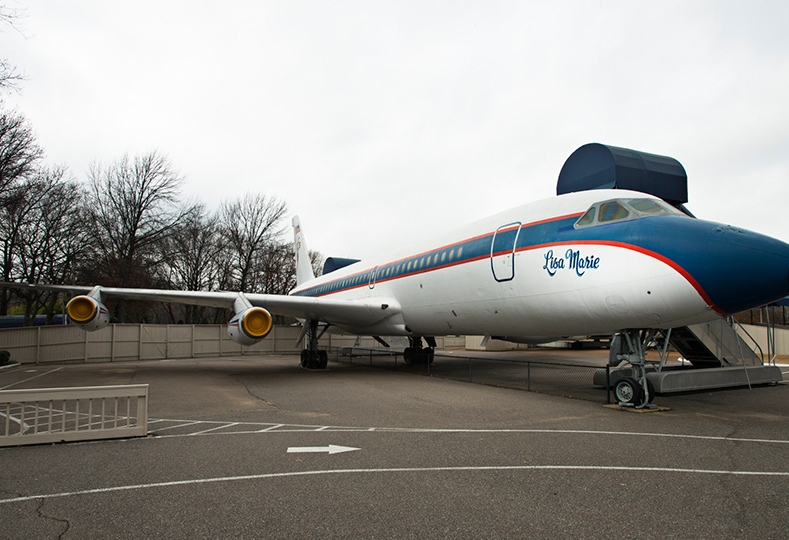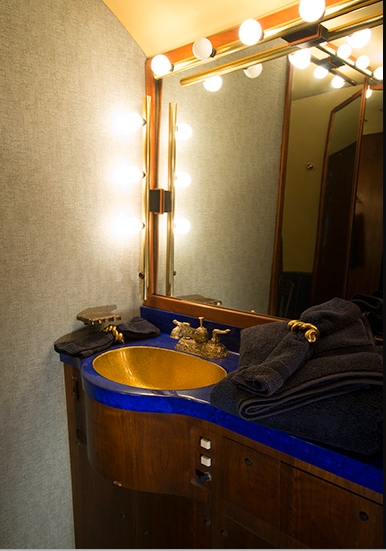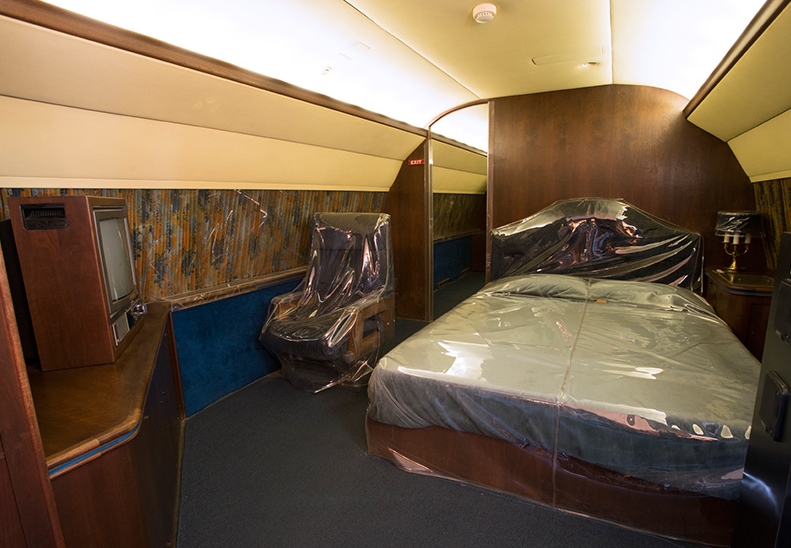 While Elvis's jet-setting lifestyle is apparent throughout the "Lisa Marie" jet which he used for his exclusive transportation and private air travel, the last flight the plane took was when it transported Priscilla Presley and Elvis's good friend George Hamilton from California to his funeral. In 1984 the "Lisa Marie" made a ceremonious entrance to Graceland where it became part of the popular attraction. Millions of fans and tourists have toured both of the aircraft over the past thirty years. Elvis' father, Vernon, sold the plane in 1978 and it changed hands twice but was purchased by present owners who formed a joint venture with Graceland's owners to return it back home to Graceland.
The Hound Dog II is a Lockheed JetStar. Elvis purchased it in 1975 while waiting for Lisa Marie to finish her refurbishment for a price of almost $900,000. Hound Dog II was bought by OKC Partnership and transported to Graceland in 1984 after the "Lisa Marie" arrived.
The planes, which remain two of the most important pieces of Elvis Presley history and are presently displayed at Graceland, will be offered exclusively by Julien's Auctions through a sealed bid auction beginning on Friday, January 2, 2015 through Monday, February 2, 2015. The sealed bid auction gives bidders simultaneous opportunities to submit sealed bids to the auction house.