Elmiraj Concept explores top of Cadillac's range.
The visceral experience of driving a great luxury coupe.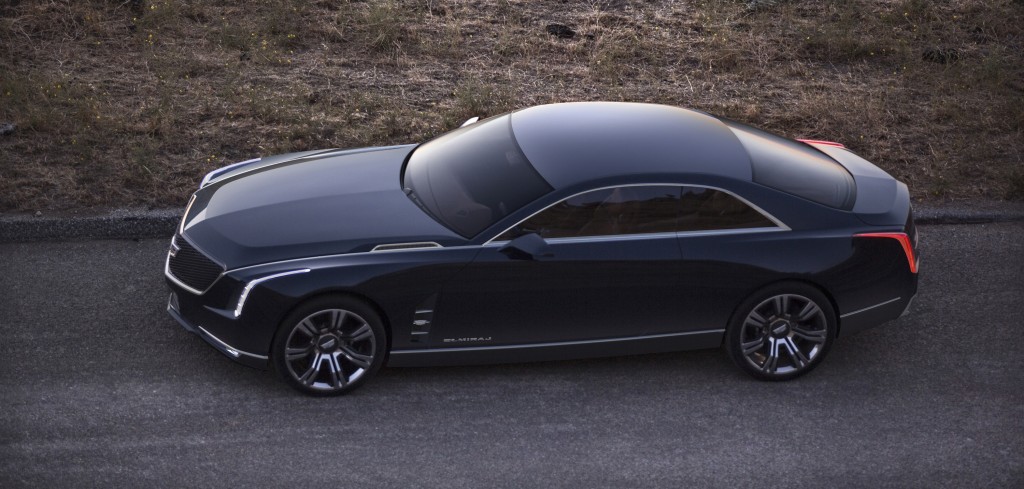 Cadillac luxury auto brand revealed the Elmiraj Concept, providing a look inside the Cadillac Studio on how the automotive brand envisions performance and luxury for the next generation of luxury drivers. Many of the most celebrated automotive designs through history have been luxury coupes.
Designers at General Motors' advanced design studio in North Hollywood, Calif., under the direction of Frank Saucedo, led the development of the car's interior and exterior. Elmiraj was hand-built by in-house craftsmen in Michigan.
At 205 inches (5207mm) in overall length, Elmiraj is four-seat luxury coupe with presence and poise. Taking up from where the memorable Ciel Concept left off, Elmiraj is a modern update to the classic format of a two-door grand coupe.
Elmiraj is constructed with chassis and structural elements of an ongoing Cadillac vehicle development project slated for future production. This new vehicle architecture expands the brand's commitment to lightweight RWD performance, exemplified in the ATS sport sedan and the all-new and elevated 2014 CTS launching this fall in the U.S.
"Elmiraj advances Cadillac's provocative modern design and performance, contrasted with bespoke craftsmanship and luxury," said Mark Adams, Cadillac design director. "It explores performance driving, as well as how we're approaching elevating the Cadillac range and new dimensions of Art & Science philosophy."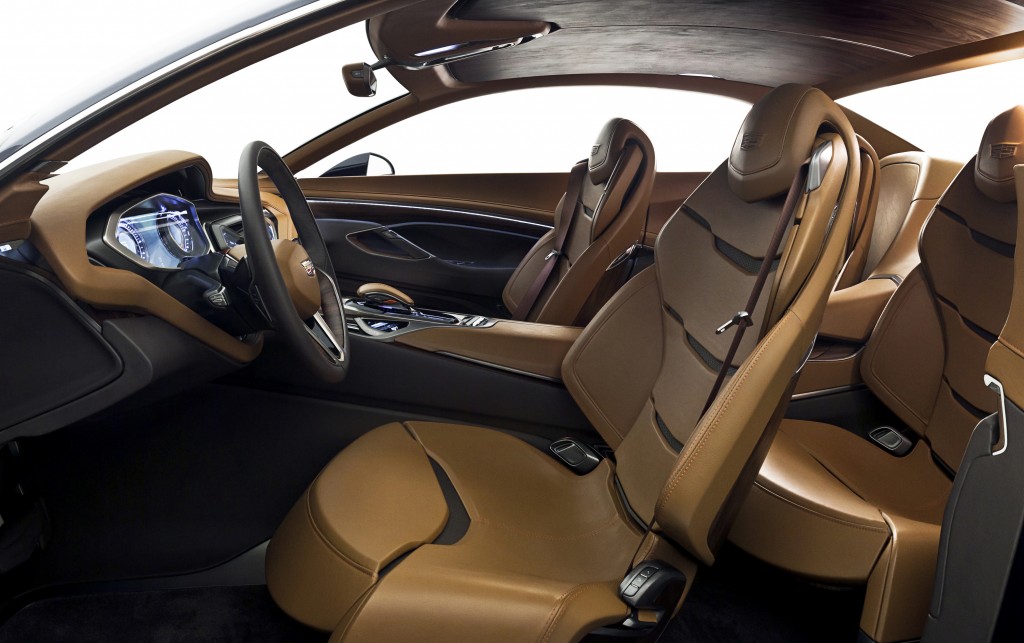 Elmiraj is powered by a 4.5-liter twin turbocharged V8 delivering an estimated 500 hp. The engine takes the baseline technology from the new Cadillac Twin Turbo V6 featured in the upcoming 420-hp 2014 CTS Vsport edition, and expands it to the classic performance format of a V8 engine.
"This concept is the second chapter, following the Ciel Concept, of our exploration of the personas of true luxury," said Clay Dean, executive director of advanced design. "This project originated around the simple persona of "the drive," or the visceral experience of driving a great luxury coupe. It's an expression of the confidence and poise you feel driving a high-performance car, which we feel is an essential element of top-level luxury."
"Elmiraj is about poise and proportion," said Niki Smart, lead exterior designer. "We wanted a mature statement for Cadillac, where simplicity and subtle adornments create a purposeful presence."
"A concept provides not only an opportunity to explore new design ideas, but to pursue new techniques for elegant craftsmanship and materials," said Gael Buzyn, lead interior designer.
Backlit titanium trim curves from the cowl to the doors, dividing the rich upper camel leather from the wood trim. Cadillac Studio craftsmen handpicked fallen Brazilian Rosewood, a wood veneer prized for its use for hundreds of years in home furnishings and musical instruments. The wood is hand-cut into three dimensional sections for perfect control of the grain flow.
The car's instrumentation features an analog tachometer and speedometer that are transparent. Directly behind the analog gauges sits a wide screen, high resolution display which projects driver information and the output of a front-mounted camera. A 10-inch touchscreen for navigation and connectivity can be concealed inside the instrument panel when not in use.
"We were influenced in particular by the 1967 Eldorado, both its actual design and the fact that in its time that car was a very stark contrast and a new direction. More recent design like the CTS-V Coupe and the ELR are provocative," said Dean, the advanced design director. "Both of these cars were major statements of performance and luxury and drove Cadillac forward into new territory."