Experience the driving a F1 or a rally car, or the piloting of a helicopter as if it were real.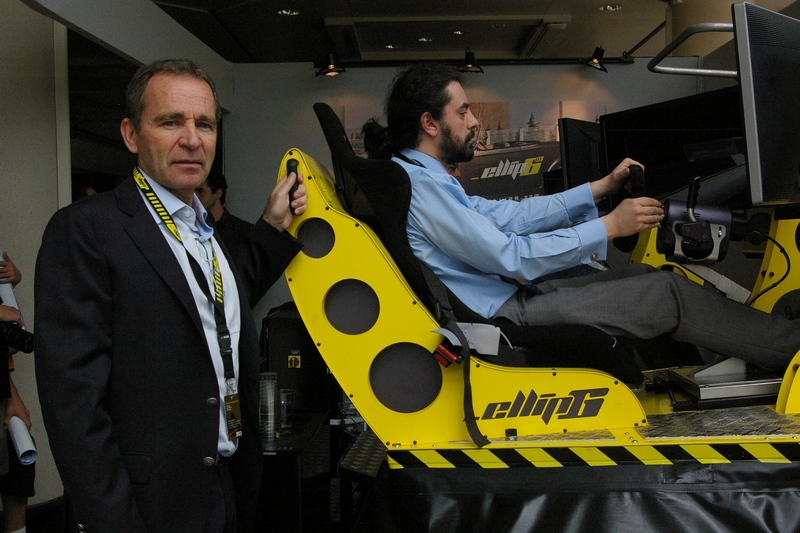 A really full immersion into a car racing with a minimal difference between virtual and reality? Take the wheel of a race simulator of the new French specialist of driving and piloting simulators Ellip6 for intense unforgetable sensations. But no more than 3 minutes. After 3 minutes it becames a drug.
This year's TopMarques Monaco, (18th to 21st April, Grimaldi Forum, Monaco), the world's only "Live SuperCar Show", saw many firsts and welcomed several new exhibitors. We had the chance to test an Ellip6 simulator and to speek with Mr. Pierre Tantot, CEO Ellip6. A product of aeronautic engineering, Ellip6 are true innovation machines that can, via networking, abolish distances between players. It features 180 vision- 3x1080p full HD (26″), HQ stereo with subwoofer, solo or online races, all of ellip6's cars and tracks, professional steering wheel with force feedback and paddle shifter, professional pedal set with linear potentiometer, Veritas certification, possibility of personalizing cars and tracks.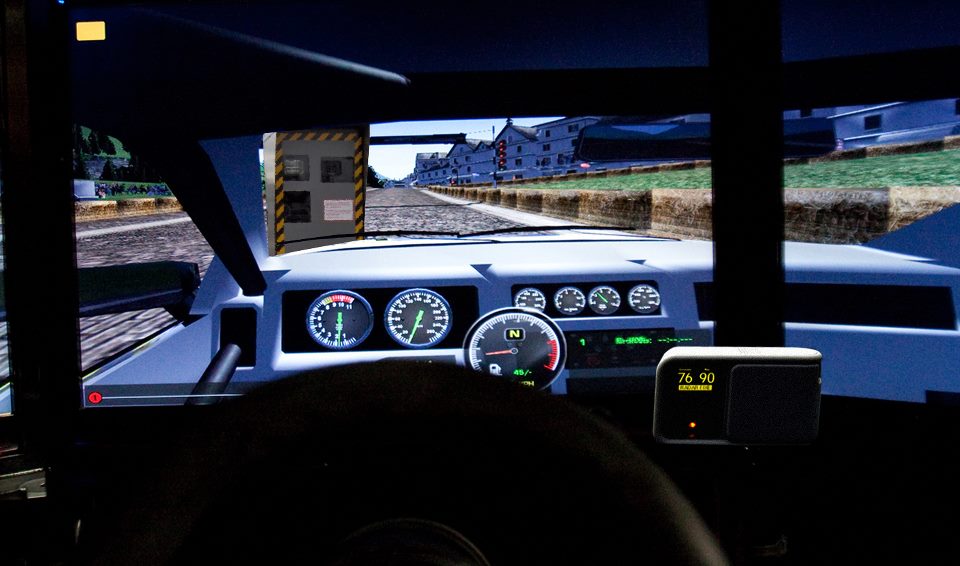 2LUXURY2: Every innovative product like Ellip6 has an interesting path from idea to the final shape. How started the Ellip6's story?
Pierre Tantot – Ellip6: "I'm nearly 58 and I'm building robots since I was 15. I had a company with airplanes and helicopters and I was making a platform to simulate a ship to teach my helicopters to land on a ship. This platform had a steering wheel. I was not able to close my company and I decided to sold it and entered the business with simulators. Ellip6 is the same simulator for professional use and for hobby. The same one."
2LUXURY2: You have professional pilots as ambassadors. Somehow you must translate all their data to your computer. How are the simulators programs built?
Pierre Tantot – Ellip6: "We use a basic game…all the team uses this game. It is Airfactor – an American software. It is an old one, but it has all the real physical parametrs and movements in it. Plus, we have our own traks. We scan the traks and cars. We have all the data from the manufacturers, competing teams and so on. We have 2 seconds difference between computer and real life. That's why it is so realistic. We have already 3 world champions and certified pilots who are using our simulators for training."

2LUXURY2: The simulators we have presented at TopMarques Monaco are only for hobby use or your focus is on business use, professional car racing needs?
Pierre Tantot – Ellip6: "We have started just one year ago. Now we have started partnerships with game editors and we are having a lot of projects in progress. The same structure is used for helicopters simulators. We teach people how to drive without petrol and we are having a lot of request in that direction."

2LUXURY2: We just cut the costs and don't break the cars…
Pierre Tantot – Ellip6: "We don't use petrol and you learn exactly like on a circuit. Last year it was a race in Moscow, Russia. Nobody was able to train. We have built the track three months before opening and the two pilots who trained on simulator arrived first and they won. So, it is proven. One of the pilots is in the Formula 1. The pilots win the races because they train on simulators. For example, if you have to drive in Monaco, if you don't have a simulator how you will you be able to learn the tips & tricks of the track? Driving in a city like Monaco is really, really difficult. With the simulator, you learn at least the tracks."

2LUXURY2: These are the new games for big boys…
Pierre Tantot – Ellip6: "Oh, no. This is a toy for women also. And when the women find that they can not heart themselves, they become addicted".