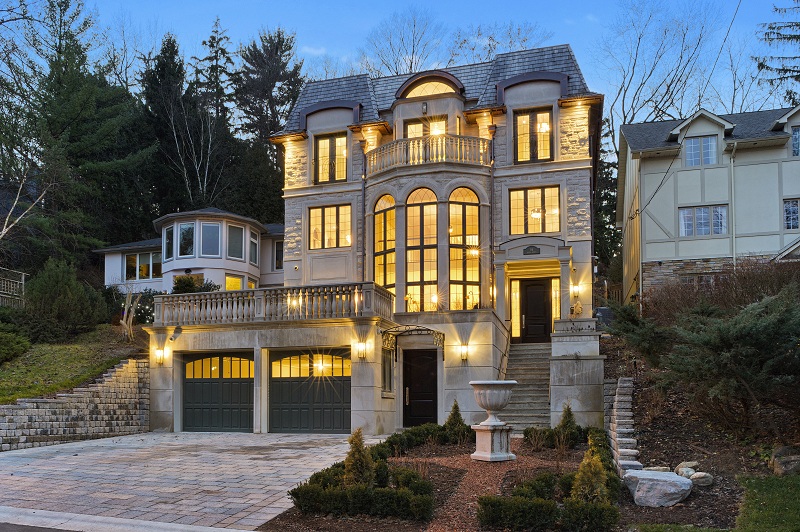 The average entry price for a luxury single-family home starts at $2 million in Toronto and Calgary, $2.8 million in Vancouver and $3.5 million in Montreal, according to the Top Tier Trends Report: A Comparative Survey of Canada's Luxury Real Estate Market realesed by Sotheby's International Realty Canada.
The report goes on to uncover the vast differences in what luxury looks like across Canada. Report insights include information on key top-tier neighbourhoods, minimum square footage, architectural styles and preferred interior and exterior finishings. It details the differences in more than a dozen key cities, communities and ski/recreational markets in Canada.
The report also reveals buyer demographic details including age, family status, vocation, cash vs. mortgage payments and ratios of international to domestic buyers.
"In examining the top-tier of Canadian real estate in this manner, we are able to provide insight into previously unexplored market nuances, property characteristics and critical buyer information," said Ross McCredie, President and CEO of Sotheby's International Realty Canada.
Entry pricing in the Vancouver area ranges widely from $2 million to $4 million depending on location.
Minimum square footage for single family homes in the top-tier range from 3,500 square feet in Vancouver, Calgary and Urban Toronto, to 5,000 square feet in Montreal and 8,000 square feet in Toronto North. The sought-after features across the urban centres included optimal location, water/mountain/city views, high-end finishings, multiple car garages, and large, gourmet kitchens.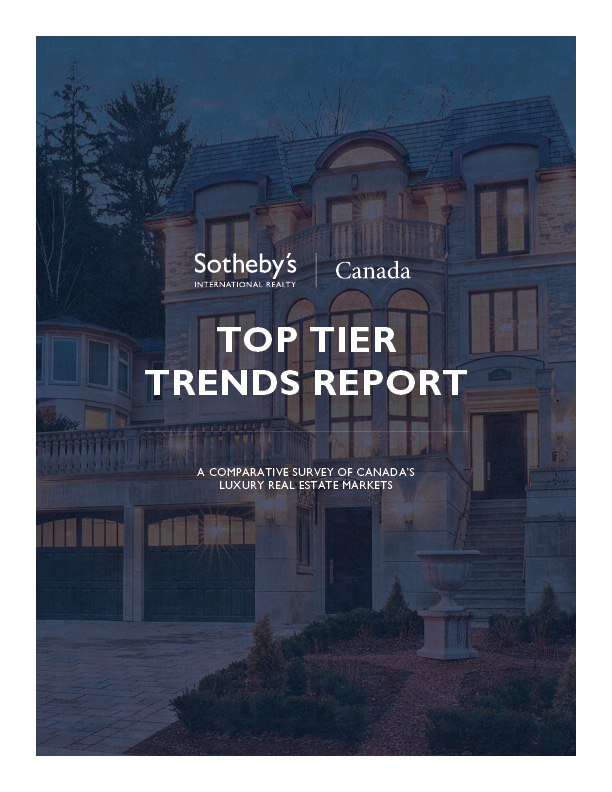 The profile of buyers of luxury single family homes varies from market to market, however, common themes include the prevalence of those ages 40-50 year old, couples with two to three children, with an income starting at $100,000 and stretching upwards of $500,000 annually. In Calgary's thriving economy, younger buyers between 35-40 years old are driving the top-tier market; the city has the youngest demographic in this category of all markets surveyed.
50% of Montreal's market for luxury single-family homes consists of foreign buyers, primarily from China, Syria, Russia, Mexico and the USA. Both Toronto and Vancouver continue to be influenced by international buyers, but not to the same extent as Montreal. Calgary remains a domestically driven market, with only 15% of buyers being from international origins.
Victoria, Salt Spring Island, Oakville and Niagara-on-the-Lake are key Canadian communities renowned as lifestyle-driven, culturally rich, enveloped in natural surroundings, yet easily accessible from major urban cities.
The starting price for a luxury single-family home ranges from $1 million to $2 million across Canada. Desirable homes are often set on waterfront properties with unparalleled views. Typical buyers are couples ranging from mid 40s to 60 years in age with children, and an income of over $100,000.
The primary method of purchase is cash in Victoria, Niagara-on-the-Lake and Salt Spring Island. The presence of foreign investment from influencers such as China, USA, and England is evident, but the percentage of these buyers is below the national average.