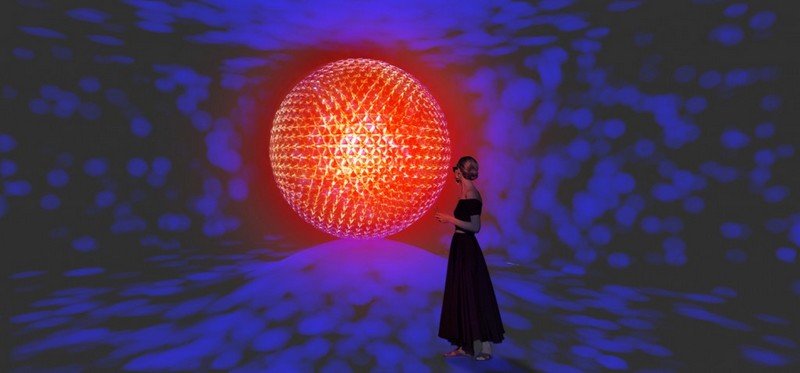 Mexican artist Fernando Romero, the creative director of FR-EE, captures the sun in Swarovski Crystals for this year's design miami/
fair. The installation is Swarovski's tenth consecutive year partnership with Design Miami/ art fair.
Luxury house Swarovski returns to 2015 Design Miami/ with another iconic installation that reinforces the crystal brand's commitment to supporting designers and expanding the vocabulary of the design world.  Swarovski commissioned Fernando Romero Enterprise (FR-EE), the Mexico City-based global architecture and design practice known for the new Mexico City Airport and Carlos Slim's Museo Soumaya, to create an installation that explores humankind's relationship with the sun.
Titled El Sol, the installation is a vast geodesic structure, designed to scale, one billion times smaller than the sun, and composed of 2,880 custom–made precision-cut Swarovski crystals. FR-EE's Founder and Creative Director Fernando Romero found inspiration for his design in the sacred geometry used by the ancient Aztecs and Mayans in constructing their pyramids, which were built as a means to monitor celestial events. Romero endeavors to pay homage to this legacy while also employing modern technologies in creating the structure, which required over 350 hours of engineering work and three months of design and technical development at Swarovski's headquarters in Wattens, Austria.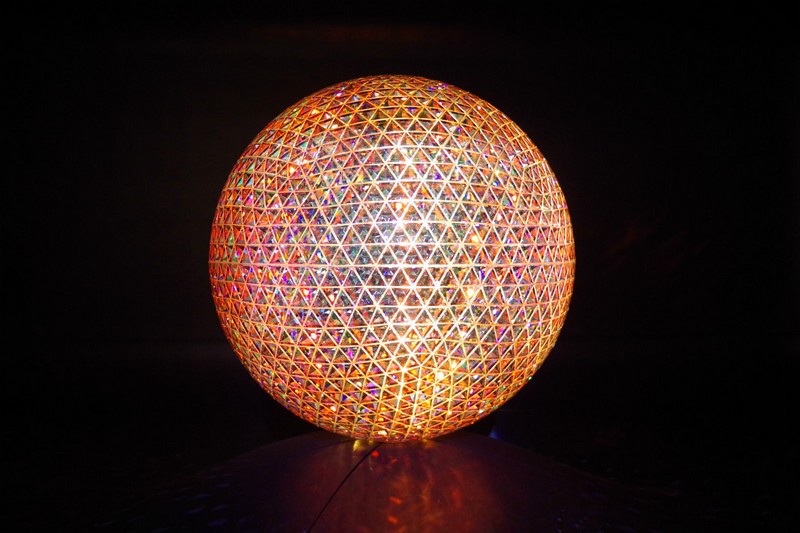 "Man's relationship to the sun is a fundamental part of our lives on earth. It defines our sleep cycles and how we live our lives in every way possible. At the same time, there's still a sense of mystery to the sun and it's something we continue to learn more and more about. Much of our work at FR-EE is directly influenced by nature and biomimicry. The sun represents life for us as much as for our ancestors," Fernando Romero told whitewallmag.
"There's so much history with crystal and with Swarovski as a company. I'm also quite interested in the potential shapes and symmetries of crystal and how crystals interact with light. They are quite experimental as a material and impact the viewer's experience of a space in a way that many other materials don't. When used architecturally, they can have such an extraordinary impact on the eye and our perception," added Romero.

El Sol features a smooth outer surface made up of an intricate puzzle of four different types of specially-developed crystals covered in Swarovski's unique Aurora Borealis coating. Faceted internally, the crystals augment the light emitted from the installation's core; a spherical pool of LEDs whose light is refracted by the facets.
El Sol will incorporate an interactive element that will offer an alternative view of the installation – visitors will be provided with specially developed crystal lenses for their phone's camera that— when the photo is taken—will refract light, creating a prism- like, kaleidoscopic effect.