Edag unveiled "Smart Car" Soulmate. The new concept can be fully integrated into people's digital everyday life.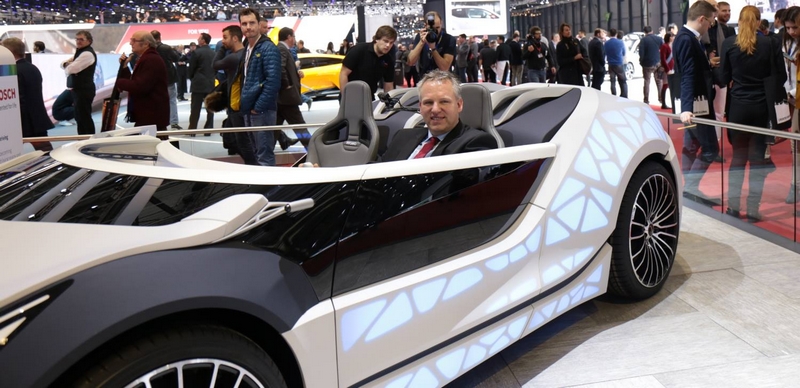 At the recent Geneva Motor Show, EDAG and Bosch materialized the idea that the car can be more than just a means of transport. It will become a personal companion throughout everyday life. It will become indispensable, a trusted partner that takes active care of its driver. A soulmate.
German engineering group EDAG and Bosch worked together on a joint project to develop the "Soulmate", which has now been implemented. The vehicle's interior is an impressive example of the options that will be available on board a networked car in the near future, and shows how the connection between the driver and his vehicle will change.
At the same time, the "Soulmate" is an appeal for a new form of lightweight automobile design, as it uses revolutionary technologies from the field of "3D printing" or additive manufacturing.
The driver is in constant contact with his smart home via the "Internet of Things". If, for instance, a deliveryman comes to the door, the driver simply touches the display in the car to let him into a protected area of the house and acknowledge receipt of the delivery. This shows how easy, versatile and safe interaction with the technology can be. The networked infotainment navigates the driver not just through the traffic, but also through the tasks of the entire day. Soulmate permits fully integrated access to online services and smartphone apps. And last but not least, it can be controlled by means of displays using haptic feedback and gestures – holding a conversation with the passenger couldn't be easier.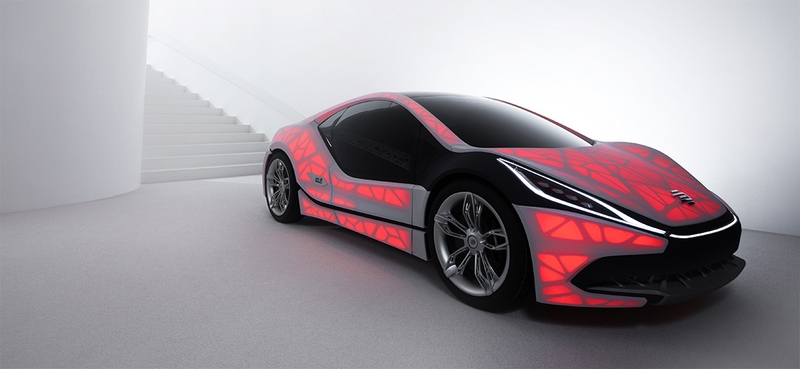 The body of the roadster is made up of a bionically inspired skeleton structure which is covered with a fabric outer skin and is additively manufactured. "Soulmate" thus demonstrates one possible means of developing and producing filigree, lightweight and nevertheless stable vehicles in the future," says the car's designers.
The bionic, fabric-covered structure enabled the EDAG developers to illuminate the interior and exterior surfaces. This means that "Soulmate" can communicate intelligently not only with the driver, but also with the outside world. The luminous outer skin, for instance, can alert other road users to a possible hazard ahead, the end of a traffic jam, for example. If there is a cyclist or some other vehicle in the vehicle's blind spot, "Soulmate" illuminates the interior trim of the relevant door so that it flashes in red, to warn the driver of the danger. An innovative, simple and at the same time emotional interpretation of car- to-car communication.