Dom Pérignon and the Hôtel de Paris Monte Carlo combine to create an exceptional ephemeral experience.
Hôtel de Paris Monte Carlo presents the Dom Pérignon pop-up suite.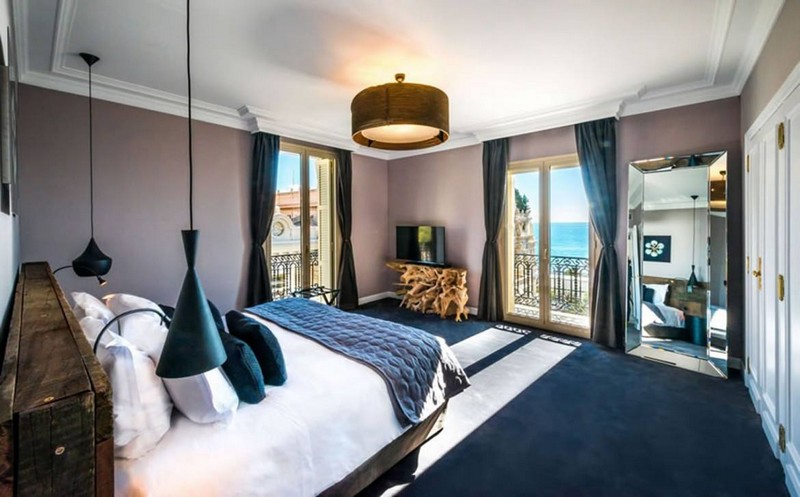 From 11 March to 30 May 2016, an emblematic suite at the Hôtel de Paris Monte-Carlo, the star hotel of the Monte-Carlo Société des Bains de Mer group, is transformed by the Dom Pérignon Champagne house, who will infuse this new, refined and legendary space with the essence of its P2 1998 vintage. The exceptional vintage P2 1998 takes over the legendary Suite 321-322.
The Champagne producer dressed the suite 321-322 in a striking bronze and black design punctuated with fine materials and rounded off with a magnificent table for savouring the ultimate expression of an exquisite art de vivre.
The culinary experience combines this unique concept with a dinner designed by Alain Ducasse and crafted by the Head Chef of the Hôtel de Paris, Franck Cerutti, taking Dom Pérignon P2 1998 as the central gastronomic theme. The menu will showcase the mineral, iodine, the spiced singularity of this vintage.
Since its creation in 1864, customers from around the world have grown enamoured with the Hôtel de Paris, which, in the words of François Blanc, founder of the Société des Bains de Mer "surpasses everything that has been created until now".
Eroll Flynn celebrated his wedding here in the company of the Hollywood A-list, and Winston Churchill stayed in one of its signature 210-m2 suites.
Today, society elite continue to grace its doors: Kings, Princes, Heads of State, artists and international stars, allowing the legend of the Hotel de Paris to live on.
From 6 October 2014 to 1 September 2018, the luxury hotel is engaged in a renovation program. The vast program of renovation and restructuring that is scheduled to last for 4 years and will, when completed, add a new dimension to the dream of François Blanc, of "a hotel that transcends anything so far created". This will ensure that the Hôtel de Paris continues to satisfy the ever-more demanding requirements of the luxury hotel clientele. The Hôtel is open during the renovation period with 53 rooms and luxury suites.
The hotel's historic facade opposite the Café de Paris will remain intact. Its legendary Lobby and Cellar, and its emblematic establishments such as the American Bar, the Salle Empire, the Louis XV and the Grill, will all continue to exist.