Anniversaries call for celebration, and as Viking River Cruises (www.vikingrivercruises.com) marks its 15th anniversary in 2012, the world's leading river cruise line is planning the biggest year in its history.
Founded in 1997,  was established with four Russian river cruise vessels and a company name to honor the Vikings that first traveled by longship to explore Russia's waterways. Today, Viking owns and operates the world's largest fleet of river vessels, and 2012 will see the launch of six new Viking Longships—an industry first—as well as the completion of its Russian fleet refurbishment.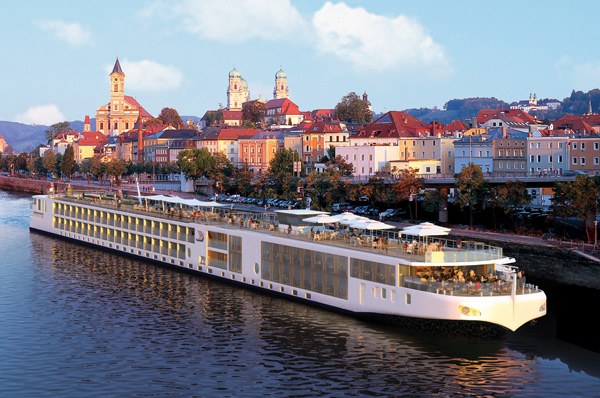 Viking River Cruises, the world's leading river cruise company, offers scenic cruising along the rivers of Europe, Russia, China, Southeast Asia and Egypt. The company has been honored multiple times as the top river cruise line on Conde Nast Traveler's "Gold List" and Travel + Leisure's "World's Best" Awards as well as recognized as the World's Leading River Cruise Operator at the World Travel Awards.
Travel agents have also recognized Viking River Cruises as "Best River Cruise Line" in Cruise Critic's 4th Annual Editors' Picks Awards, "Best River Cruise Line" by Travel Weekly, "Best River Cruise Line" by Recommend and Travel Agent magazines, Best Cruise Line for Luxury River Cruises at the Luxury Travel Advisor Awards of Excellence and as "Best Overall Cruise Line for River Cruising" and "Best River Cruise Line for Travel Agent Support" by TravelAge West. Since its 1997 inception, the company has grown to a fleet of 25 vessels (in 2012), and provides unique, deluxe vacations to experienced travelers with an interest in geography, culture and history.