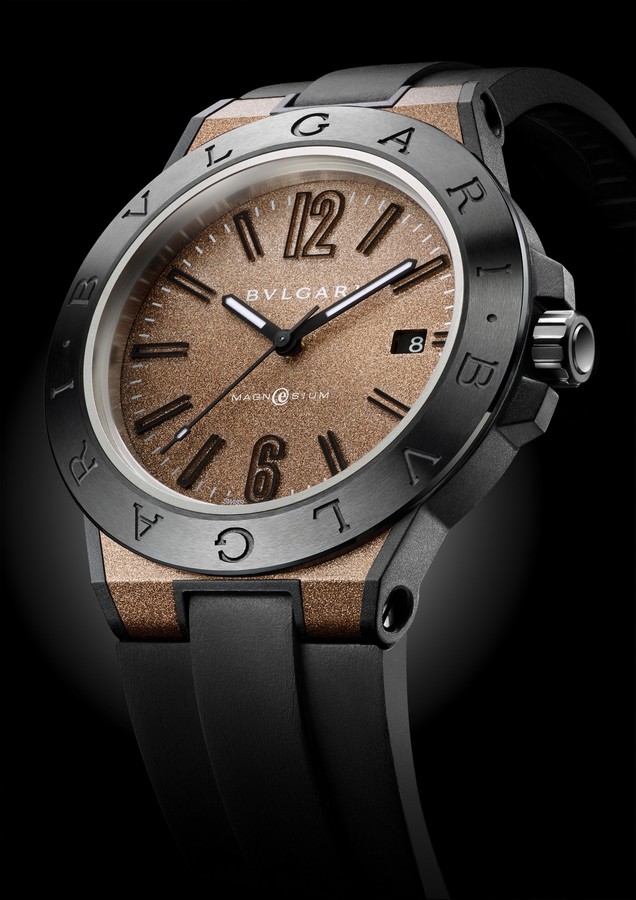 "Connected" timepieces are an open gate to hacking or phishing. Bulgari aims to drastically reduce the cyber risks when using the Internet with the enhanced Diagono "E" Magnesium watch. Bulgari bolds the "e" in Magnesium to differentiate the concept piece from the standard Magnesium watches, which were among Bulgari's new product introductions at Baselworld 2015 fair.
Bulgari and WISeKey, a Swiss firm that specializes in digital security and data storage, announced a broadening of their partnership launched at BaselWorld 2015 with the announcement of the Intelligent Watch Diagono "E" Magnesium concept. The timepiece is the first wrist- vault, an intelligent luxury watch delivering full security storage for the owner's digital data.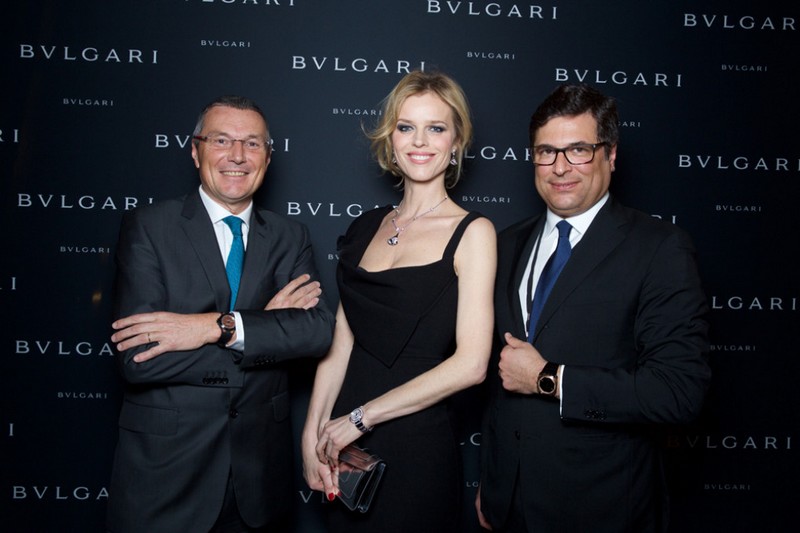 "Being a jeweler we always been have obsessed by security. So from that jewelry obsession for security we came to the conclusion that the ultimate benefit for our consumer in his daily life was beside having a beautiful object on his wrist, a true Swiss watch, to have also the ultimate data protection which no one never thought about," commented Jean-Christophe Babin, Bulgari's CEO.
The watch features virtually limitless applications, a number of verticals such as access control, payments, health services, Bulgari Hotel check-in, car activation and so on.
Diagono "E" Magnesium intelligent watch is powered by the self-winding manufacture caliber Solotempo (with a 28,800-vph frequency and a 42-hour power reserve), with the only electronic components being a cryptographic system embedded into the watch and equipped with WISeKey's NFCTrusted (Encrypted Near Field Communication) technology. This enables the watch to transmit a digital certificate to the "Bulgari Vault," an app that the owner downloads and sets up on
his iOs or Android smartphone (with its own NFC chip). The owner then simply places the watch near the phone to activate and unlock the electronic vault and begin storing and using data. As soon as data is entered into the app, it is immediately encrypted with WISeKey's highly secure technology, so that only the wearer of the watch can have access and read them. Some of the uses for the technology would include using the watch to store and access pass codes, encrypted cloud data, make secure payments, activate an alarm system and video surveillance remotely, open car doors, access transport tickets, and various other possibilities.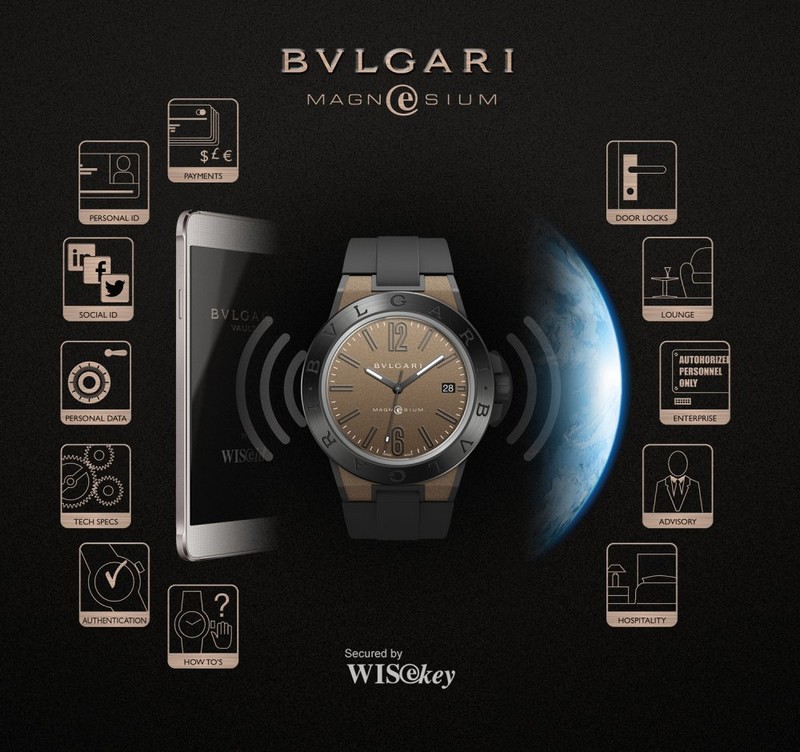 "The objective of this new partnership is to reinforce the Cyber Security client ecosystem preparing Bulgari customers to the arrival of the Diagono "E" Magnesium intelligent watch and the Bulgari Vault app due early 2016," explained Carlos Moreira, Founder and CEO WISeKey. "It will allow Bulgari customers to use the watch as an encrypted asymmetric key to securely backup their data online using WISeKey CyberSecurity technologies and data storage on Swiss Alps military bunkers," added Moreira.