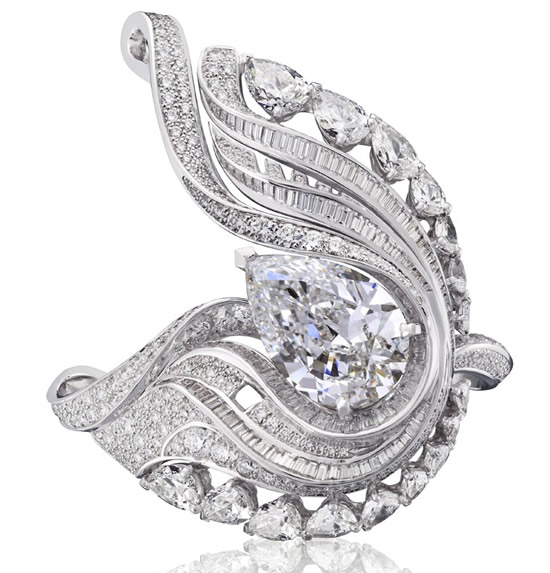 All forms of nature are dependent on light. The transformative journey of earth to air holds particular significance for diamonds that, formed millions of years ago, are only now making their way to the light. The new Imaginary Nature creations from De Beers harness the energy of the natural world, producing a collection that exudes true brilliance.
The Imaginary Nature high jewelry collection collection includes a $5,516,550 brooch with pear-shaped diamond (16.38 carat), diamond earrings ( $331,485), and ring set with a 4.11 carat.
"We wanted through De Beers Imaginary Nature to truly establish our legitimacy as a Jeweller and to express our vision through a strong creative and contemporary gesture. Our unique designs inspired by our DNA bring to life our brand essence – The Jeweller of Light – by creating exquisite pieces, moments and movements from a journey from earth to light. The eight one-of-a-kind creations sublime our diamond mastery and jewellery know-how," as explained by Francois Delage, CEO of De Beers Diamond Jewellers.
"With Imaginary Nature De Beers takes flight for a journey of light. It represents an exhilarating yet elegant display of evolution, inspired by the beauty of transformations within nature, which are realised in a story of metamorphosis. Each piece reveals a unique gesture inspired by the essence of nature. With the diamond as our muse, the Collection is centred on diamonds of character, focused on pears and baguettes to create a language of movement and fluidity," commented De Beers Diamond Jewellers designer, Hollie Bonneville.