These sunglasses have graced the faces of some truly legendary characters. Initially introduced for the United States Army Air Corps, the Ray Ban aviators became a style staple for guys and girls, and movie stars. To its 75th anniversary, Ray Ban, the American brand of sunglasses founded in 1937 by Bausch & Lomb, has created a special limited version of the frames called the Ambermatic aviator collection. These iconic frames have a special transitional lens that adjust depending on light and temperature in order to stop glare ($219).
Ray-Bans were first created in 1936. Some years earlier, American test pilot Lieutenant John A. Macready returned from a balloon flight, complained that the sun had permanently damaged his eyes, and contacted Bausch & Lomb asking them to create sunglasses that would provide protection and also look sophisticated. That's how the famous aviators were born.
The 75th anniversary campaign was recreated using Ray Ban's fans Instagram photos taken during Primavera Sound.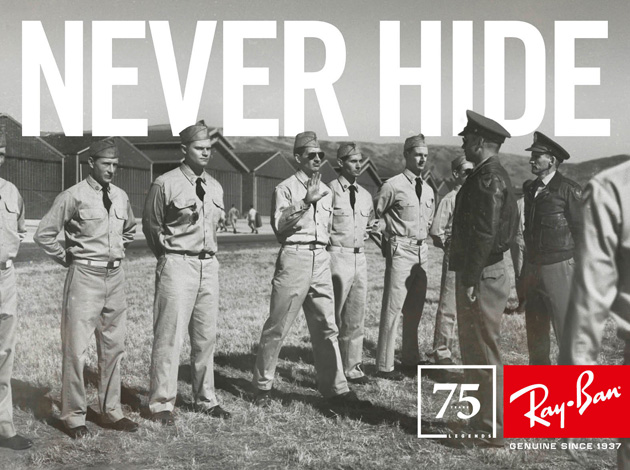 http://en.wikipedia.org/wiki/Ray-Ban