"Culture has been changed by the automobile. This museum is about the role the automobile has played in defining our past and present…as well as shaping our future." – Robert E. Petersen.
Step inside the splendid Petersen Automotive Museum.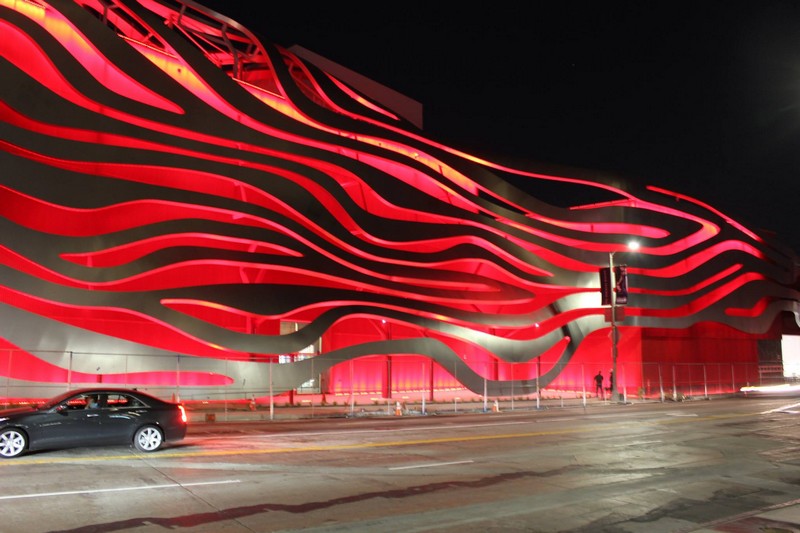 Since 1994, The Petersen Automotive Museum in Los Angeles has been the benchmark for automotive museums. Its diverse vehicle collection, diorama-based Streetscape, and educational-outreach programs effectively communicated how the automobile impacted life in Southern California and beyond for over 20 years. As technology and visitor expectations evolve, the museum has reinvented itself to deliver a new experience.
The New redesigned Petersen will meld the art and engineering of history's fastest and most beautiful automobiles with cutting-edge technology, including augmented reality and realistic simulators to redefine the 21st century museum experience. The Petersen currently completed its year-long total transformation opening to the public on December 5, 2015. The Wilshire Boulevard building, the western entrance to "museum row," promises to be one of the truly iconic architectural designs in Los Angeles.
Italian luxury car manufacturer Maserati has partnered with the totally transformed Petersen to create an immersive exhibit, "Made in Italy – Design to Line" featuring the company's flagship super sport sedan, the Maserati Quattroporte S Q4. This educational exhibit premiered in conjunction with thereopening of Petersen Automotive Museum.
Located prominently on the Museum's second floor, the dedicated gallery is telling the story of how Maserati – a modern, high-tech, high performancevehicle – develops from a concept to reality. The story of this journey will be told through five chapters: 1) Raw Materials; 2) Body Shell; 3) Drivetrain; 4) Trims and Finishes; and 5) Final Product. The manifestation of Maserati's intellect laid bare in clay, leather, steel, and emotion, "Design to Line" defines the how and why Maserati is such a timeless performance automobile.
"Maserati is in love with the automobile. With its profound history, the Company is deeply committed to sharing its passion with this generation and the next," says Christian Gobber, President & CEO, Maserati North America, Inc. "Maserati's support of the Petersen Automotive Museum with our education exhibit, 'Made in Italy – Design to Line,' made perfect sense from both global and local perspectives, given that the museum is located in Los Angeles, at the very heart of car culture," continued Mr. Gobber.