From a trunk maker in 1906 to men's bags for elegant dandies, towards a global luxury powerhouse.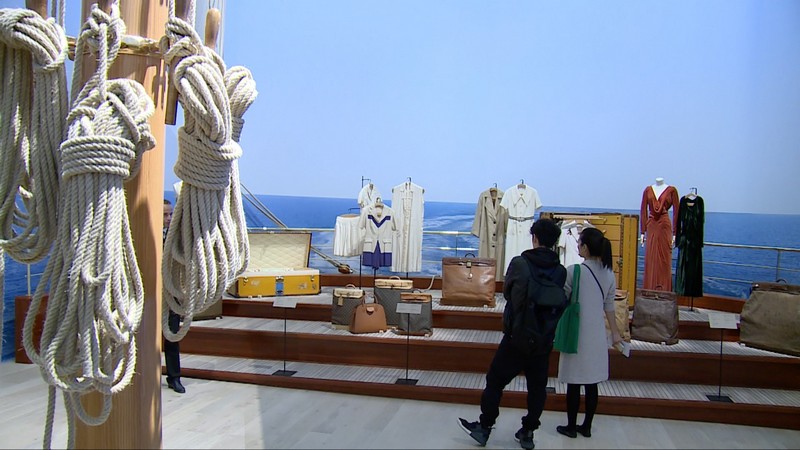 A new archival Louis Vuitton exhibition retraces the journey of the luxury French Maison. Held in an appropriately exceptional venue, the Grand Palais, "Volez, Voguez, Voyagez" exhibition is showcasing an epic journey that all started in 1854.
The Grand Palais in Paris was built in 1900 for the Paris Universal Exhibition of 1900 and included a "Travel & Leather Goods" section, overseen by none other than Georges Vuitton. The Maison showcased the contemporary elegance of luggage and bags at an attention-grabbing booth in the form of a merry-go-round.
The exhibition presents the multitude aspects of travel that have always inspired the House. Visitors are plunged into the history of the trunk-maker as they embark on a thematic journey in nine chapters designed by Robert Carsen. Olivier Saillard, Director of the Paris Fashion Museum and curator of the exhibition, delved deep into Louis Vuitton's heritage collection and archives to select the unique objects and documents displayed.
"Louis Vuitton has always been at the avant-garde of creativity. Over a century after the first Universal Exhibition, our Maison remains at the forefront of fashion precisely because we continue to draw inspiration from our heritage while anticipating future trends," notes Michael Burke, CEO of Louis Vuitton.
From December 4, 2015 to February 21, 2016
Grand Palais, Salon d'Honneur
Entry: Square Jean Perrin, Champs-Elysées,
Avenue du Général Eisenhower, Paris 8ème.
Free admission, reservation recommended.