UK triumphs in European Pastry Cup.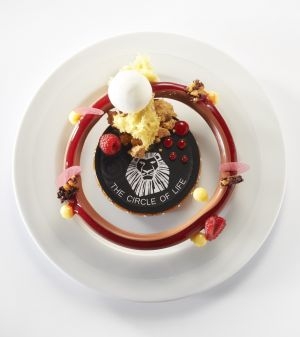 At the Sirha exhibition in Geneva, Switzerland, the United Kingdom team has been named winner of the European Pastry Cup, a title which will open the doors to the Coupe du Monde de la Patisserie in 2015. UK triumphed with Lion King-themed pastries. The Lion King – is miraculously brought to life in London's West End Theatre using masks, puppets and striking costumes to tell the story of young Simba's epic adventures as he struggles to accept the responsibilities of adulthood and becoming King of the Pride Lands.
Denmark and Sweden follow in the footsteps of UK pastry team, while Sweden's chocolate work, and Denmark's sugar work brought them special awards.
"I'm thrilled that we've managed to get such an amazing result. We wouldn't have done it without all the support and training. Obviously we can't stop here: we now need to really get ready for 2015," said Barry Johnson from Rococo Chocolates, UK team captain and chocolate candidate. The UK team comprised Martin Chiffers, executive pastry chef – consultant – team president, Barry Johnson and Nicholas Belorgey from Le Cordon Bleu (team member and sugar candidate).
The pastry chefs produced four pastry creations in five hours. The contestants created two fruit desserts to serve eight people; nine identical desserts, incorporating chocolate, served on a plate and representative of pastry in the country of origin; an artistic creation made of sugar; and an artistic creation made of chocolate.
The nest Coupe du Monde will take place in Lyon from 25-26 January 2015, as part of the Sirha exhibition.