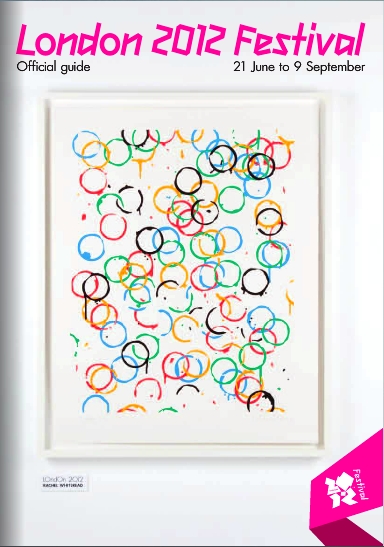 To coincide with the 2012 Summer Games, London Olympic organizers will offer a blockbuster program within the Cultural Olympiad, called London 2012 Festival. Some 900 venues will be used for the festival, which runs from June 21-to Sept.9. Artists including Cate Blanchett, Damien Hirst, Wynton Marsalis, Yoko Ono and Ai Wei Wei are set to take part, reports AP.
"If we get the festival right, people will remember 2012 not just for amazing sport, but for unforgettable art as well," said Ruth Mackenzie, London 2012 Festival Director.
"There will be arts events taking place in unusual places all over the U.K. that will showcase the best in international culture when the eyes of the world are on us this summer," said Mackenzie.
The festival kicks off with Shakespeare and moves on to culture in just about every form imaginable, including an attempt to create the world's largest Bollywood dance. Artist Richard Wilson will recreate the final scene of the classic British crime film "The Italian Job" by dangling a bus off the De La Warr Pavillion in Bexhill, south of London.
The plans include:
– Music from around the globe – pop, classical and surprises like Damon Albarn's opera.
– Stars of fashion and the arts to create one-off designs for a once-in-a-lifetime show.
– A chance to dance or learn from the best in the world, from street dance to ballroom.
– Rides in the park, new work and exhibitions -indoors, outdoors, online, all over the UK.
– Carnival with free family events, performances and artists from around the world.
– Comedy
– Unforgettable treats for the whole family and new shows for all tastes in museums.
– New commissions from great film-makers -from Oscar winners to amazing young talent.
– International world premieres, great British writers and actors to astonish and delight.
– Food from around the world with locally grown ingredients.
– Free fun to bring London 2012 magic to your doorstep, wherever you are in the UK.
Download the Festival's Brochure.