Hybrid hypercar from Ferrari
At the Beijing Motor Show, Ferrari marked the Asian debut of its new F12 Berlinetta, but also unveiled that it is developing hybrid powertrains.
Ferrari confirmed Enzo replacement to have a hybrid system – Kinetic Energy Recovery System, developed by Magneti Marelli for use in Formula One. From next year, Ferrari's new V12 HY-KERS engine, used on the Formula One racing cars will jump on the road supercar. The car's chassis will be made with the same carbon fiber grade used in Formula One vehicles.
Ferrari claims that will be the greenest supercar on the market, with fuel consumption 40 percent under a similar car without the HY-KERS system.
The automaker expects the system to be ready for the Enzo successor's debut this fall. The HY-KERS system is expected to supplement the upcoming supercar's 6.3-liter V-12 engine to the tune of 120-hp, for a total of 920 HP.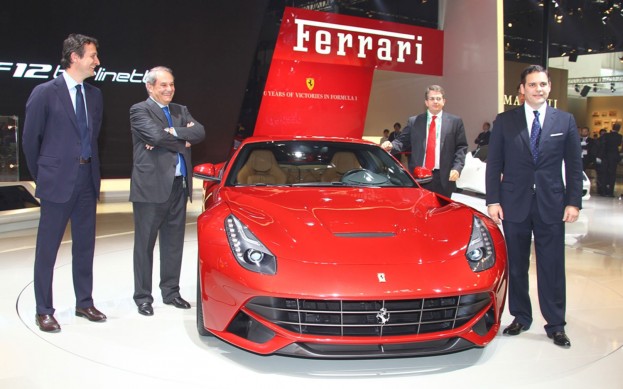 More: motortrend | autoblog | worldcarfans