World's Most Awarded Luxury Cruise Line Announces The World's Largest Polar Megayacht.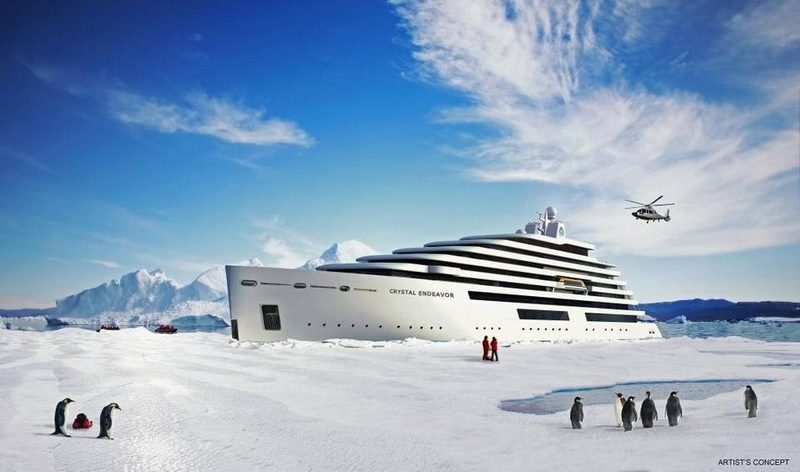 After the successful launch of Crystal Yacht Cruises' 62-guest Crystal Esprit, the "World's Most Awarded Luxury Cruise Line" is again upping the ante with the world's first purpose-built polar class megayacht. Measuring 600 feet (183 meters) long, the 25,000 gross ton new build with 100 guest suites will be the largest and most spacious megayacht afloat.
The line's first-ever expedition megayacht will debut in August of 2018. Crystal Endeavor will be built by the Lloyd Werft Group, a collection of four shipyards in Bremerhaven, Germany, which has built over a thousand vessels, including cruise ships, ice-breakers, and megayachts. Crystal Endeavor voyages will open for booking in late 2016.
"Luxury means something different to virtually everyone, and we strive to meet and exceed the wishes of the discerning modern luxury traveler. Crystal Endeavor will cater to a particularly daring audience, one who values luxurious comfort and amenities as much as life-changing adventures," Crystal president and CEO, Edie Rodriguez said at a special press event at the annual SeaTrade Cruise Global convention in Fort Lauderdale, Fla.
The megayacht will be the first purpose-built Polar Code compliant yacht in the world with a PC6 Polar Class designation. As such, Crystal Endeavor will be able to cruise in Polar Regions during the summer and autumn in medium "first year" ice which may include old ice inclusions. She will also be fitted with the state-of-the-art offshore dynamic positioning technology, with computer-controlled systems to automatically maintain the ship's position with its own propellers and thrusters. This will enable the megayacht to float atop coral reefs and other underwater wonders without utilizing anchors, which can damage the terrain or other underwater wonders in waters too deep for anchors.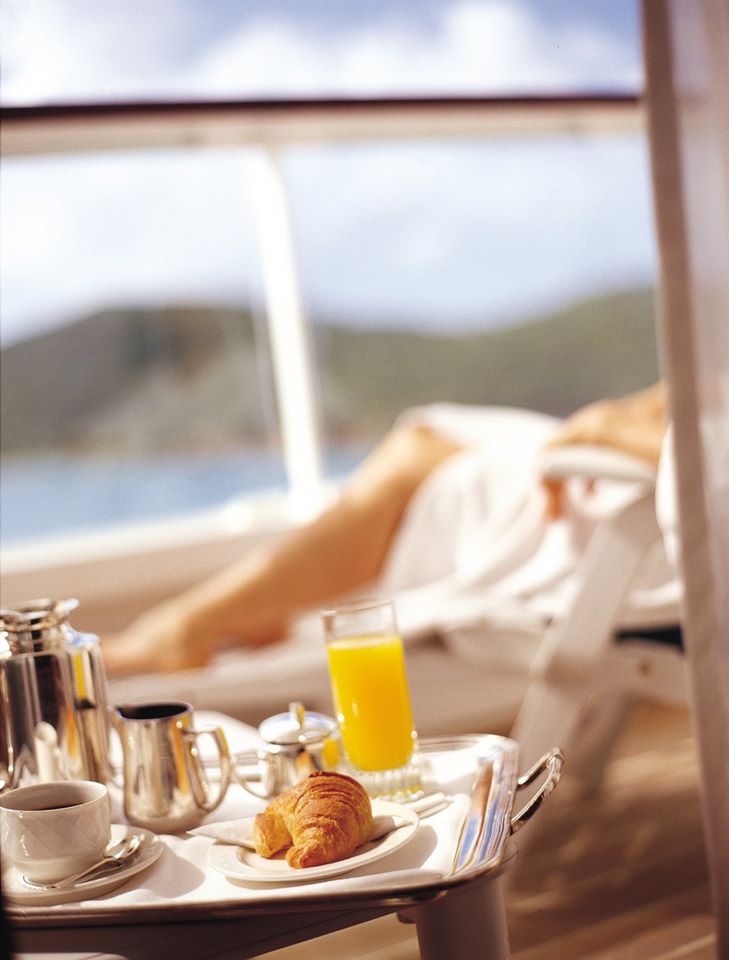 With the state-of-the-art offshore dynamic positioning technology, Crystal Endeavor will cruise in the Arctic; then follow the route of migrating whales along the coast of the Americas and Europe to Antarctica during the winter. Along the way, she will visit remote islands in the Atlantic and the Pacific Oceans,
which cruise ships seldom call or cannot access. With a Remote Operated Vehicle (ROV, used extensively in the offshore industry), expedition cruises will also be organized to see sunken galleons, warships and passenger ships, such as the Titanic at 12,500 feet, and with dynamic positioning, she will just hover over deep sunken attractions without using anchors.
The 200-guest capacity Crystal Endeavor will offer extreme adventures by air, sea and land with a complete range of "toys" which are not commonly found on today's megayachts, including two helicopters and two landing pads for flightseeing expeditions, as well as two, 7-person submarines, eight electric amphibious zodiacs, jet skis, wave runners, kayaks, paddle boards, snorkeling and scuba equipment, recompression chamber, dive support tender and a multi-person ATV. To further deliver guest experiences distinct from any other expedition vessels, Crystal Endeavor will be equipped with SEABOBs – the world's most technically advanced and powerful underwater scooter – that allows you to move gracefully underwater.
The standard guest suites will measure a minimum 400 square feet (including balcony), larger than all current expedition and luxury cruise ships, while the yacht's two Owner Suites' will each boast a whopping 3,122 square feet (1,615ft2 interior and 1,507ft2 balcony), making them the largest luxury guest suites of any megayacht afloat. Owner Suites' guests will enjoy a master bedroom and two guest bedrooms, indoor and outdoor living areas, private conservatory, garden and outdoor Jacuzzi, private spa and gym outfitted with sauna, steam room and treatment room. The Owners Suite can be connected to a penthouse suite (806ft2) for a combined square footage of 3,928 feet (2,227ft2 interior and 1,654ft2 balcony), – surpassing any current and future build accommodations at sea.